The new Samsung Galaxy J Series (2016) — made for everyone, start from RM299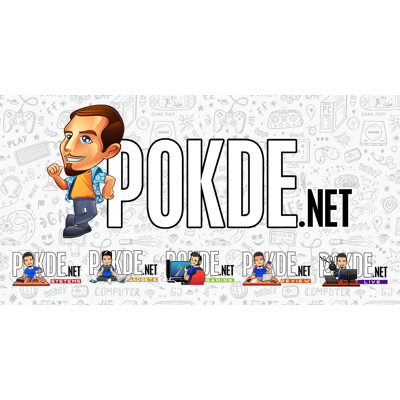 Samsung has announced its new smartphone varieties aims to fit everyone's budget with the new Samsung Galaxy J series. Consisting from the lower end model the J1 Mini Prime to the higher end J7 Prime, the new Galaxy J series is a complete range that offers a variety of screen sizes and performance to meet users' different needs and wants. The Galaxy J Series offers the essentials features that you need in a smartphone – from connectivity and social networking, to picture taking, listening to music and watching videos, as well as mobile gaming and web browsing!
"As a market leader with a passion for innovation, we want our customers to be able to attain and enjoy desired smartphone features. With that in mind, we created a wide range of devices under the Galaxy J Series family and equipped them with great mobile features which we strongly believe will interest just about anyone who desires to own a Samsung. As part of the expansion of the existing Galaxy J Series range, we are delighted to introduce the Galaxy J2 Prime and J1 Mini for the younger generation looking to stay connected." said Mr Lee Jui Siang, Vice President, IT & Mobile Business Unit, Samsung Malaysia Electronics.
With the Galaxy J Series family, users get to enjoy the latest mobile innovations, simplistic design and all-round functionality, giving them maximum value of owning a Samsung. When most of the time the best features in a smartphone is not usually paired with a friendly price tag, Samsung makes it possible for users to enjoy the seamless mobile experience of both worlds.
The Samsung Galaxy J Series family is available at all Samsung Experience Stores and authorised dealerships. For more product information, please visit www.samsung.com/my/ .
J7 Prime, J5 Prime, J2 Prime, J1 Mini Prime
| | | | | |
| --- | --- | --- | --- | --- |
| Phone Model | J7 Prime | J5 Prime | J2 Prime | J1 Mini Prime |
| Display | 5.5" FHD TFT (In-cell) | 5.0" HD TFT (In-cell) | 5.0″ qHD TFT | 4.0" WVGA TFT |
| Chipset | Joshua (Octa A53 1.6GHz) | Java (Quad A53 1.4GHz) | Quad A53 1.4GHz | Shark LS (Quad core 1.5GHz) |
| Connectivity | LTE Cat.4, Volte | LTE Cat.4, Volte | LTE Cat 4 | 3G |
| Memory | 3GB RAM + 32GB Storage (MicroSD up to 256GB) | 2GB RAM + 16GB Storage (MicroSD up to 256GB) | 1.5GB RAM + 8GB Storage (MicroSD up to 256GB) | 1GB RAM + 8GB Storage(MicroSD up to 256GB) |
| Camera | 13MP (F1.9) + 8MP (F1.9) | 13MP (F1.9) + 5MP (F2.2) | 8MP (F2.2) + 5MP (F2.2) | 5MP (F2.2) + VGA (F2.4) |
| Dimension (mm) | 151.7 x 75.0 x 8.0 mm | 142.8 x 69.5 x 8.1 mm | 144.8 x 72.1 x 8.9 mm | 121.6 x 63.1 x 10.8 mm |
| Battery capacity | 3,300mAh | 2,400mAh | 2,600mAh (Removable) | 1,500mAh (Removable) |
| OS/Upgrade | Android M | Android M | Android M | Android M |
| Samsung Features, Services & Applications | S Browser, KNOX Capable, UDS, Smart Manager | S Browser, KNOX Capable, UDS, Smart Manager | S Browser, Galaxy Apps, Smart Switch | S Browser, Galaxy Apps, Smart Switch |
| Sensors | Accelerometer, Proximity, Fingerprint | Accelerometer, Proximity, Fingerprint | Accelerometer, Proximity | Accelerometer |
| Radio | FM Radio | FM Radio | FM Radio | FM Radio |
| Others | Dual SIM (Dual Socket) | Dual SIM (Dual Socket) | Dual SIM | Dual SIM |
| Colours | Black, White Gold,Pink Gold | Black, White Gold | Gold, Black, Silver, Pink | Gold, Black, White |
| Price RM | 1199 | 899 | 499 | 299 |
Galaxy J1 Ace, Galaxy J3, Galaxy J5, Galaxy J7
| | | | | |
| --- | --- | --- | --- | --- |
| Phone Model | Galaxy J1 Ace | Galaxy J3 | Galaxy J5 | Galaxy J7 |
| Multi-SIM | Dual-SIM | Dual-SIM | Dual-SIM | Dual-SIM |
| USB Version | USB 2.0 | USB 2.0 | USB 2.0 | USB 2.0 |
| Ear jack | 3.5mm Stereo | 3.5mm Stereo | 3.5mm Stereo | 3.5mm Stereo |
| Display | 4.3" WVGA Super AMOLED | 5.0″ HD Super AMOLED | 5.2″ HD Super AMOLED | 5.5″ HD Super AMOLED |
| NFC | No | No | Yes | Yes |
| Processor | 1.5GHz Quad Core | 1.5GHz Quad-Core | 1.2GHz Quad-Core | 1.6GHz Octa-Core |
| Memory | 8GB ROM +1GB RAM | 8GB ROM +1.5GB RAM | 16GB ROM +2GB RAM | 16GB ROM +2GB RAM |
| External Memory Support | MicroSD (Up to 128GB) | MicroSD (Up to 128GB) | MicroSD (Up to 128GB) | MicroSD(Up to 128GB) |
| Video Recording Resolution | HD (1280 x 720) @ 30fps | HD (1280 x 720) @ 30fps | FHD (1920 x 1080) @ 30fps | FHD (1920 x 1080) @ 30fps |
| Camera, Flash | 5MP (f/2.2) + 2MP (f/2.2), Yes | 8MP (f/2.2)+ 5MP (f/2.2), Yes | 13MP (f/1.9) + 5MP (f/1.9) , Yes | 13MP (f/1.9) + 5MP (f/1.9) , Yes |
| Sensors | Accelerometer,Proximity Sensor | Accelerometer,Proximity Sensor | Accelerometer, Hall Sensor Proximity, Hall IC | Accelerometer,Hall Sensor,Proximity Sensor |
| Dimension (mm) | 130.1 x 67.6 x 9.5 | 142.3 x 71.0 x 7.9 | 145.7 x 72.3 x 7.9 | 151.7 x 76.0 x 7.8 |
| Colours | Black, White, Blue | Gold , Black , White | Gold , Black , White | Gold , Black , White |
| Battery Capacity | 1,900mAh | 2,600mAh | 3,100mAh | 3,300mAh |
| Price RM | 399 | 599 | 799 | 999 |