Review
FFXV's Noctis Invades Tekken 7; It's The 3rd DLC Character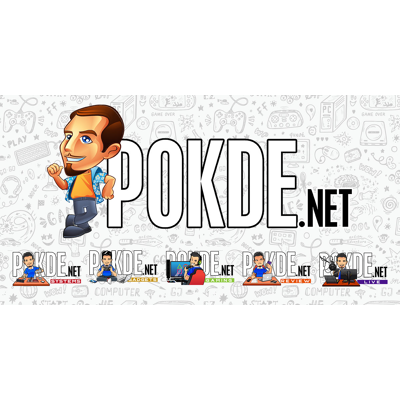 Final Fantasy XV's Noctis Lucis Caelum has been officially announced by Bandai Namco as the latest DLC character to join the Tekken 7 roster!
FFXV's Noctis Invades Tekken 7
For fans of Bandai Namco's Tekken 7, most of you knew that there will be DLC characters joining the game in the future. Eliza aside, we knew that DLC characters will most likely be someone from outside the Tekken Series since the 1st major one announced was Geese Howard from SNK's Fatal Fury series.
Now, we have Prince Noctis Lucis Caelum, the protagonist of Final Fantasy XV, joining the roster for Tekken 7 as a DLC character. Together with his signature Engine Blade and Armiger, Noctis will be bringing a lot of interesting things to Tekken 7 for players across the globe to enjoy.
But wait, that's not all. Together with Noctis, there will be a stage called "Hammerhead" coming along with the character. Yes, it is the very same Hammerhead that you are at from when you are finally able to take control of your character after the foreshadowing prologue in Final Fantasy XV.
If you have not played Tekken 7 or are thinking of getting it especially because of the DLC character announcement, click here to check out our review of the game.
So now, we have 3 characters outside of the Tekken series to appear in Tekken 7; Akuma from Street Fighter, Geese Howard from Fatal Fury, and now Noctis Lucis Caelum from Final Fantasy XV. So far, we're only aware that there will be 2 guest characters aside from Akuma that will be present in the series. If there are anymore DLC characters coming to the game, it's most likely characters within the Tekken universe.
Noctis Lucis Caelum will be coming to Tekken 7 in Spring 2018, which means it will be coming sometime between March and June 2018. Geese Howard has still not been released yet so we can enjoy that first before expecting anything from the series.  Tekken 7 is currently available for the PlayStation 4, Xbox One, and Windows PC.
Tekken 7 Review
Pokdepinion: Oh my god, talk about a major surprise. Many people were expecting someone from the Yakuza series but not so much someone from Final Fantasy XV. I suppose this would help Square Enix immensely given that they've increased the support for the game to last beyond 2017.