The new Mac Pro takes the cheese grater aesthetic to the next level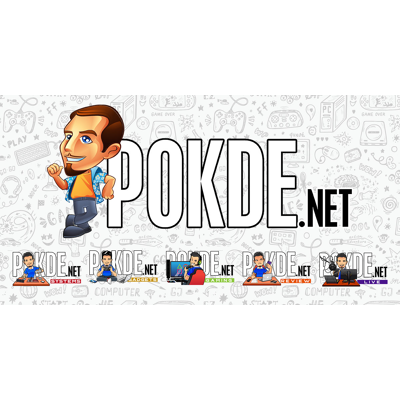 I liked the Apple Mac Pro (2009), or the one before the trash can. I also liked the trash can, or what one might call the Mac Pro (2013). But this, this is an abomination of design. I know people referred to the Mac Pro 2009's design as a "cheese grater" but this is just ridiculous.
I mean, look at those handles! And those round holes which has holes in them! The new Mac Pro is probably what happens when a company thinks, "eh, the memes are good. Let's realize them." With that said, the Mac Pro 2019 is probably the most upgradeable system Apple has designed in recent years, and they definitely deserve a pat on the back for that. So upgradeable, that you can actually configure it with wheels if you want.
You can cram quite a lot into what should be the ultimate trypophobia nightmare. Apple offers you the new Mac Pro in configurations with the 28C/56T Intel Xeon W-3175X, which clocks up to 4.4 GHz. For RAM, you can get up to 1.5TB of DDR4 2933 ECC memory in it. Meanwhile for the GPUs, you can get up to two Radeon Pro Vega II Duo MPX Modules in this baby. That's four 7nm Vega II GPUs. *slaps top of case
Speaking of the MPX Module, you can upgrade it with newer GPUs when it comes out, but its probably going to be quite costly. While Apple relies on the same PCIe 3.0 x16 connector we all know, they added an all-new PCIe connector that can deliver 475W of power and also Thunderbolt 3 capability to your card. Needless to say, upgrading the new Mac Pro won't be as simple as going to the store and getting a new GPU and just throwing that in. You will have to wait for Apple to release a new MPX Module with the GPU you want, and if we know anything about Apple, that would definitely not be cheap.
One tiny advantage of relying on the MPX Module is that you will have a much neater build, without the need for PCIe power cables running around. Also, you get Thunderbolt 3 out the back of your GPU. How cool is that? Speaking of cool, there are no fans on the MPX Module, with the Mac Pro relying entirely on the fans on the front blowing through the heatsink's fins. So that cheese grater look is not just for aesthetics, it is actually vital to keep your GPUs from burning up. The CPU is also cooled in a similar pattern.
Prices start from a cool $5999 (~RM25 058), so if you want the 28-core CPU, dual Radeon Pro Vega II Duo, 1.5TB RAM… You will be looking at quite a huge sum. Oh and to complete the set, you can get the $4999 (~RM20 881) Apple Pro Display XDR, which has a separate $999 (~RM4173) stand. You will have to wait till Fall 2019 before you can get them though.
Pokdepinion: Hm, Apple seems to have lost their mind a bit.