Wait for the HUAWEI P30 which may offer an all-new Leica camera setup with unprecedented zoom capabilities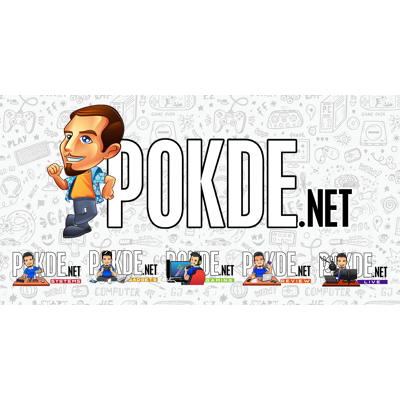 The HUAWEI P30 is pretty much expected to come with a quad-camera setup, thanks to earlier leaks by case maker Olixar. However what has not been revealed is the camera setup, which might be the most innovative configuration HUAWEI and Leica has ever come up with.
"Leaked" images by HUAWEI's top brass has revealed what appears to be impressive zoom capabilities in the next HUAWEI smartphone.Richard Yu, CEO of HUAWEI Technologies Consumer Business Group just blew our minds with a photo of a moon taken during the Chinese New Year season.
The shot of the full moon also sported a sneaky little watermark that was censored to hide the details. But it's pretty safe to assume that it is the upcoming HUAWEI P30 flagship's watermark. The watermark also alludes to the fact that there will be a Leica Quad Camera setup in the HUAWEI P30 Pro, which is probably why he managed to capture such a clear shot of the moon with just a mere smartphone.
This slideshow requires JavaScript.
Meanwhile Bruce Li, Vice President at Handset Business of HUAWEI Consumer Business Group shared four images revealing an impressive amount of details even after zooming in. Whether the HUAWEI P30 features an amazing high resolution sensor for digital zoom or they have managed to pack it with a telephoto lens that literally goes the distance remains to be seen.
As it stands, HUAWEI's flagships offer amazing image quality. It's not by sheer luck that the HUAWEI P20 Pro remains as one of the top camera smartphones in DxOMark's charts despite being close to celebrating its first birthday. The HUAWEI Mate 20 Pro also touts a great Leica Triple Camera setup, replacing the monochrome sensor from the HUAWEI P20 Pro with an ultra-wide angle camera for a different perspective.
Another thing to note is that HUAWEI usually launches their smartphones with amazing goodies. For example, HUAWEI offered a DJI Tello drone for early birds who picked up the HUAWEI Mate 20 Pro. On top of that, every HUAWEI Mate 20 Pro is also bundled with a free wireless charger.
With that in mind, HUAWEI has just introduced the beautiful HUAWEI 1TB Backup Storage Drive. Aside from making it easy for you to backup your data on your HUAWEI smartphones or laptops, it also serves as a fast charger or superfast charger (depending on the the USB-C connection) for the HUAWEI devices. It's also protected by a waterproof fabric which looks premium while maintaining its practicality.
Would the HUAWEI 1TB Backup Storage Drive be one of the goodies for the HUAWEI P30 Series launch in Malaysia? What would be coming in the HUAWEI P30 smartphones? Well, we are just weeks away from finding out all there is to know about the HUAWEI P30 series, with the HUAWEI P30 smartphones set for a 26th March launch in Paris.
Pokdepinion: That moon shot is seriously amazing if it was done without additional hardware…