Wanna Enjoy the Neffos Experience with Fazura? 6 Lucky Winners Will be Selected!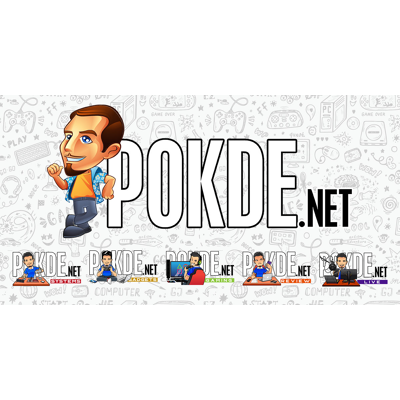 Stand a chance to win a spot at enjoying the Neffos experience and be a part of Fazura's latest music video!
We geeks enjoy looking at technology, and we also enjoy looking at a pretty lady regardless of our gender. Depending on the situation, both things can even be considered an eye candy.
Neffos Malaysia has some interesting plans with local heartthrob Fazura, as she is set to make an appearance in the Land Below the Wind, and you stand a chance to be a part of something big.
Wanna Enjoy the Neffos Experience with Fazura?
As some of you might know, Fazura is the new face of Neffos Malaysia. They have been connecting with Malaysians through a series of roadshows and now, they will make their presence in Sabah from 7th to 9th April 2017 at Centre Point Sabah.
Neffos has prepared tons of fun-filled activities and mystery gifts for the people of Sabah to not only enjoy the Neffos experience, but to also get to see the beautiful Fazura in person via a meet and greet session.
Fazura, Neffos Brand Ambassador, said
I always enjoy what I do and despite how hectic my lifestyle is, I make a point to constantly stay connected with those dearest to me – my family members, friends and not forgetting my fans as well. I'm proud to share and represent this belief with Neffos, a brand that is committed to bringing individuals and technology close together. The Neffos X series has been a great partner all these while, with its perfection in 0.2 seconds ensuring that I will not miss any precious moments, along with a stylish design and quality finished to complement my everyday outfit.
The talented actress recently wrapped up the shooting of a Neffos video commercial featuring the Neffos X Series of smartphones. Filmed by an award winning commercial director Jasmine Khun, look out for it on your TV screens soon.
To top it off, there is also an ongoing contest where 6 lucky fans will be able to strut their stuff by appearing alongside Fazura in her new music video. If you want to join the contest, click here to head to the Facebook post and do the following steps:
Like the Neffos Malaysia Facebook page
Share the post (the one we linked to)
Complete the following slogan, "Saya ingin berlakon dalam muzik video terbaru Fazura kerana…" with no more than 15 words.
Include the hashtags #Neffos #tplink #fazbulouswarriors #fazbulouslyNeffos
If you're a fan of Fazura, what are you waiting for? Go ahead and try your luck. We would like to wish our readers good luck in the contest.
Pokdepinion: Well, nothing much for me to say except I've already entered the contest and if I do win, too bad for you :P