YOLO and Win a Holiday Trip with the Samsung Galaxy A Series (2017) Contest; #A2017LiveUnplanned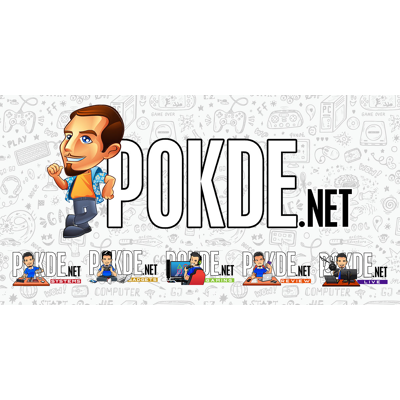 Seize the opportunity and YOLO your way to a free holiday trip to some of the trendiest travel locations around. #A2017LiveUnplanned
Feeling tired at work? Is your daily grind giving you a headache? Suddenly feel the need to catch a break and get out of town for a while? Well, you might just have the opportunity to do that.
Samsung is running a #A2017LiveUnplanned contest, and it could be exactly what you need to temporarily get away from the hustle and bustle of your daily lives.
#A2017LiveUnplanned Instagram Contest
Employing the 'YOLO' matra in life can be exciting, especially when we're stuck with our daily grind at work. We just have that feeling that we want to be free from all these commitments, even for a short while. Samsung is giving you that opportunity with the #A2017LiveUnplanned Instagram contest.
As part of their ongoing efforts to inspire the millennials to seize the opportunity and live unplanned, Samsung is running the #A2017LiveUnplanned Instagram contest, where winners will get a free holiday trip to some of the trendiest travel locations in the world.
Mr. Lee Jui Siang, Vice President, IT & Mobile Business Unit,Samsung Malaysia Electronics, said:
Millennials are socially active and fun-seeking individuals that often live in the moment. Speak to them and they will tell you that travelling to exotic locales and exciting destinations are in their bucket lists.Since they have found their perfect companion in the Galaxy A Series (2017), we decided to give away holiday tickets to various beautiful destinations for them to fulfill their bucket lists and help them connect and create memories.

The #A2017LiveUnplanned Instagram Contest is the perfect opportunity for millennials to start packing up and head out to uncover the vast lands, wide oceans, and start living their lives unplanned, one day at a time.
To participate in the contest, all you have to do is:
Purchase a Samsung Galaxy A7 (2017) or A5 (2017) and keep the receipt as proof of purchase.
Post up either a photo or video of your most YOLO moment on Instagram.
Insert a creative caption with the hashtags #A2017LiveUnplanned and #myGalaxyA2017 and tag @samsungmobilemy. (Kindly ensure that your Instagram account is set to Public)
The most creative submission in the #A2017LiveUnplanned Instagram contest will be chosen as winners and get to enjoy an awesome trip with flight and accommodation fully sponsored by Samsung. Whether you're gonna be de-stressing in Seoul, enjoying the good vibes in Bali, or get the freshest of air at the mountains of Kota Kinabalu, that's something you're gonna have to try your luck and win.
Pokdepinion: Wow, a free holiday trip. A getaway from the busy city life sounds pretty nice right now. Be right back, gonna win the contest in a bit.