Review
Acer Predator Helios 300 2021 Review – Valuable Power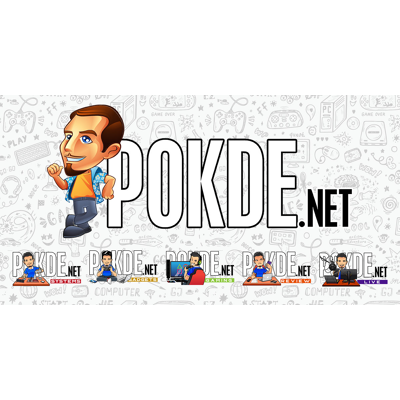 Overview
The Acer Predator Helios 300 2021 packs a lot of firepower, powered by the Intel Core i7-11800H and NVIDIA GeForce RTX 3070. Is it worth your money? Let's find out.
2-years On-Site Warranty with Accidental Damage and Theft Protection
Positives
+ Solid build quality
+ Intel Core i7-11800H and RTX 3070 is a powerful combo
+ 165Hz QHD display
+ Can function as an emergency powerbank
+ Super speedy 1TB storage
+ Good array of ports
+ Killer Wi-Fi 6
+ Now comes with Thunderbolt 4
+ Good value for money
Negatives
- Fingerprint magnet
- Average battery life
- 4-zone RGB feels a little outdated
- Fan can get really loud in Turbo
- True potential held back by single stick RAM
- Laptop and charger are rather heavy to carry around
Unboxing the Acer Predator Helios 300 2021
As usual with our review, we're going to kick off our Acer Predator Helios 300 2021 review with the unboxing. The packaging seems to be the standard for Acer Predator gaming laptops, which comes in a large box with two smaller boxes inside; one for the laptop and the other for the charging brick. Inside the box, you will find the following items:
International Travelers Warranty Guide
Setup Guide
330W Charging Brick
Power Cable
The Acer Predator Helios 300 2021 laptop itself
Appearance
The Acer Predator Helios 300 2021 has slight changes in design compared to its predecessor but overall, it's about the same. From the lid, you can see the Predator logo, which can glow blue, which sits between two blue slits. The color scheme also retains as it's their signature dark blue theme. One thing that hasn't changed is that it's still a bit of a fingerprint magnet but it's not too bad.
Open up the lid and you'll be greeted with a 17.3-inch QHD 165Hz IPS display, a full-sized 4-Zone RGB chiclet keyboard complete with numberpad, and your usual trackpad below the keyboard. The bezels are relatively thin on 3 sides, with the bottom being the thickest as it holds the Predator logo. Above the F1 is a Turbo button, so you can instantly increase your fan speeds with ease.
On the left side, you have a Kensington Lock, an air vent, RJ45 LAN port, two USB-A ports, and a combo audio jack. On the right side, you have a Thunderbolt 4 port, another USB-A port, an HDMI port, a mini DisplayPort, and another air vents. If you think that the charging port is missing, don't worry as it's located on the back, sandwiched between the two rear air vents.
As for the bottom, you can see about 10 screws, four rubber stands, product stickers, speaker grilles, and a whole lot of air vents. You can easily spot the CPU / GPU fan here, and one screw is hidden behind an Acer sticker, which will void the warranty if it gets removed.
Overall, the Acer Predator Helios 300 2021 gaming laptop only has a minor design change, most notably that the lid is shaped like a rectangle now as opposed to the slight curvature before on the top edges. The build quality is solid and it still looks pretty attractive unless you want something that screams "gamer". Personally, I hope there will be a more notable design change for future iterations to freshen things up.
Specifications
CPU:
Intel Core i7-11800H @ 2.3GHz (up to 4.6 GHz Boost), 8C/16T, 45W TDP, 10nm SuperFIN
RAM:
16GB 3200MHz DDR4
GPU:
GeForce NVIDIA RTX 3070 GDDR6 8GB
Storage:
1TB NVMe PCIe SSD
1 x M.2 SSD slot (unused)
1 x HDD slot (unused)
Software:
Microsoft Windows 10 Home
PredatorSense
Connectivity:
Wireless
Killer Wi-Fi 6 AX 1650i
Bluetooth 5.2
Wired
1 x Thunderbolt 4
1 x USB 3.2 Gen2 Type-A (supports power-off charging)
2 x USB 3.2 Gen1 Type-A
1 x RJ45 LAN (Killer Ethernet E3100G)
Display:
17.3″ QHD (2560 x 1440) IPS-level, 165Hz
1 x HDMI 2.1 ([email protected])
1 x Mini DisplayPort 1.4a
Audio:
1 x 3.5mm combo audio jack
Array microphone
Power:
330W power adapter
57.5Whr battery
Dimensions:
398 x 275.3 x 26.55 mm
Weight:
2.9kg
Performance
Starting off our benchmark suite with CrystalDiskMark, the Acer Predator Helios 300 2021 has a lightning-fast storage device as you can see from the score. This is certainly faster than most Acer Predator gaming laptops that we've tested thus far. In case, you're wondering, this is the 1TB
Moving on to Cinebench R20, but this time, the Intel Core i7-11800H powering the Acer Predator Helios 300 2021 is certainly a powerful CPU. After all, it managed to beat another laptop running the same CPU, the Ryzen 9 5900HX, and isn't far off from the Intel Core i9-11900H.
As for Unigine SuperPosition in its 4K Optimized benchmark, the Acer Predator Helios 300 2021 managed to perform admirably with a score of 8,676. This benchmark is more reliant on graphical power, and you can see that the higher scoring laptops have a stronger GPU with the RTX 3080, so it's pretty much in line with expectations.
A similar pattern can be seen in 3DMark's Time Spy as well. This is certainly showing that the Acer Predator Helios 300 2021 is performing just as good as it should, and if you wanted anything better, you will need to consider a stronger GPU.
In 3DMark's Port Royal benchmark for ray tracing, we weren't surprised by its score. Given how resource-intensive ray tracing is, the RTX 3070 managed to perform well. Personally, I see this as an indicator that while you can use ray tracing with this, it might not be the best idea to do so as you will be sacrificing a lot of frames.
Lastly on PCMark 10, the scores show that the Acer Predator Helios 300 2021 is a well-rounded machine across the board. It might be able to do better with a dual-channel RAM setup but this should still prove to be more than adequate for most users in most use case scenarios.
When it comes to gaming, you may think that the scores listed above seem underwhelming but you need to keep two things in mind here. The first is that the games, except for the ones with specific labels on it, are running at 1440p resolution while the second thing here is that it's in the highest quality setting possible.
If you want to push for high frames, you can either lower down the settings or play in Full HD resolution instead, which should still look great in games like Valorant and Apex Legends where high frame rates can matter a lot. For the other games, especially single player ones, stick with 1440p but balance out the graphical settings a little bit for a more consistent gaming experience.
As for battery life, PCMark's Modern Office endurance test saw this machine getting 4 hours and 36 minutes (276 minutes) per full charge, which is an improvement over last year's model but still within the realm of average for a gaming laptop. On the gaming endurance test, it managed to last 57 minutes, which isn't surprising given how intensive it can get.
If you want to compare the performance with its previous iteration, click right here.
User Experience
This newest iteration of the Acer Predator Helios 300 is quite a powerful gaming laptop. You get an 11th Gen Intel Core i7-11800H CPU, NVIDIA GeForce RTX 3070 GPU, 16GB single channel 3200MHz DDR4 RAM, and 1TB NVMe PCIe SSD. While the RAM capacity is adequate, it would benefit a lot from having dual-channel instead.
As for thermals, there are some things you need to keep in mind. When gaming with the Acer Predator Helios 300 2021, the CPU does suffer from thermal throttling as it frequently sits above the 90°C mark. That instantly disappears and will noticeably cooler if you set the fan speed to Turbo. However, it does get very noisy so I only recommend doing so in a more private setting with headphones on.
It uses a QHD (1440p) 165Hz IPS display with good viewing angles and colors for gaming. Realistically, you'd probably only be able to take advantage of the high refresh rate on Apex Legends, CS:GO, and Valorant by playing in Full HD and / or turning the graphics settings down a notch. You can open up the lid up to 145°, which adds more versatility.
The Acer Predator Helios 300 2021 has a good array of ports. You have a USB 3.2 Gen2 Type-A port which supports power-off charging, two USB 3.2 Gen1 Type-A ports, a Thunderbolt 4 port, an RJ45 LAN port, an HDMI port, a Mini DisplayPort, and a combo audio jack. As it has both mini DisplayPort and HDMI, it makes a tri-monitor display setup easy to use. I wished it had a built-in memory card reader but given what you're getting, it's a fair compromise.
Given how good the Acer Predator Helios 300 2021 is shaping up to be, I expected it to come with a per-key RGB lighting keyboard. Instead, they retained the 4-zone RGB keyboard, which still works great as it's comfortable to type on with decent tactile feedback and minimal travel. I'm guessing they chose not to implement per-key RGB to keep costs down. The trackpad itself works fine and there's nothing to boast about.
As expected from a Predator-series machine, it comes with the PredatorSense software. You can activate it by by pressing the Predator button on the Numpad or manually looking it up on Windows 10. You can do some simple overclocking, adjust fan speeds, customize hotkeys, and more. The only thing missing here compared to previous models is the CoolBoost option but other than that, it should still be the same software.
On the networking side, it is powered by the KILLER AX1650i Wi-Fi, which means you can enjoy Wi-Fi 6 support. While I don't notice much difference in terms of speed as my home internet isn't super fast to begin with, it's more consistent compared to my Wi-Fi 5 devices like my other laptops, tablets and spare smartphone. For a better experience, you can always use LAN, which makes use of Killer Ethernet E3100G.
For the speakers, the Acer Predator Helios 300 2021 is pretty much the same as its predecessor, with it being loud but lacking detail. The sound produced is rather hollow with bass being non-existent. It's best to use your favourite pair of headphones for a more immersive experience.
Acer Predator Helios 300 2021 Verdict
The Acer Predator Helios 300 2021 brings a healthy update to its hardware, coming in more powerful as ever with some minor improvements here and there. If you are using a previous generation model or a different laptop with similar hardware like a 9th or 10th Gen Intel Core CPU and NVIDIA RTX 20-series GPU, there's really no need to upgrade but if it's any older, it's worth considering, especially with an attractive price of RM8,999.
At the end of our Acer Predator Helios 300 2021 review, I award this gaming laptop with our Silver Pokdeward.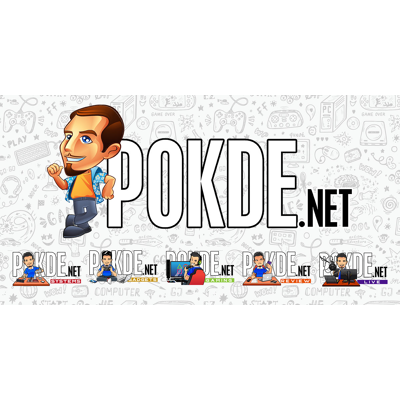 Big thanks to Acer Malaysia for sending us this laptop for the purpose of this review.