Review
Razer Kiyo X Review – Good Quality, Even Greater Value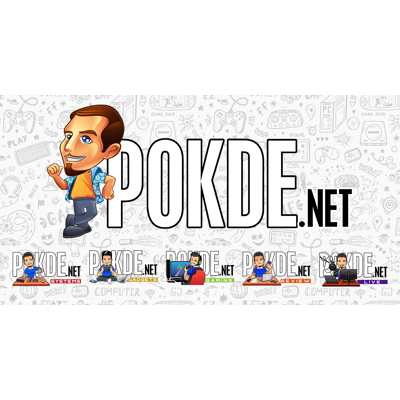 Overview
Building on what they've learned with the original Kiyo webcam, the Razer Kiyo X is set to bring visual fidelity to your video calls and livestream cams at a more affordable price. Is it worth your money? Let's find out.
Positives
+ Good video quality
+ Decent customization options
+ Affordable
+ Versatile
+ Plug and play
+ Built-in microphone works decently well
Negatives
- White balance can vary a lot on auto
- Autofocus can be a bit wonky at times
- Colors look washed out on 720p 60FPS
Unboxing the Razer Kiyo X
Let's kick off the Razer Kiyo X review with the unboxing. It's your standard Razer gaming peripheral packaging, clad in its signature black and green color scheme. Inside it, you will find the following items:
User guide
Razer stickers
Welcome not by Razer CEO Min-Liang Tan
The Razer Kiyo X webcam itself
Appearance
The Razer Kiyo X looks more like the original Kiyo webcam rather than a Kiyo Pro, coming in a circular shape with ridged lines on the side. The key difference here with the original is that it doesn't come with a built-in ring light. Looking at the front, you can see a relatively large lens with the branding on the bottom, a microphone hole below it, and "Full HD 1080 Rec" written on the outer circle.
Moving over to the rear, you can see the product descriptions written as well as a non-detachable cable, measuring in at 1.5 meters long. This one aspect where it's different from the Kiyo Pro, which has a detachable USB-C cable.
One thing it does share with the Kiyo Pro however is the stand as the Razer Kiyo X doesn't use the circular puck stand. Instead, you have a rectangular stand which can be used to clip on top of monitors and also be mounted to any standard tripod which uses the usual 1/4-inch thread size.
Overall, we can clearly see after having three webcams out now, the circular shape is the look that Razer plans to keep for their line of webcams, with most competitors going for the tradition rectangular shape. It does give the Razer Kiyo X a more premium look as it looks like a large camera lens, and it brings a welcoming change while sacrificing one key feature from its predecessor.
Specifications
Video Resolution
1080p/30fps, 720p/60fps, 480p/30fps, 360p/30fps
Field of View (FOV)
>82°
Image Resolution
2.1 Megapixel
Still Image Resolution
1920 x 1080
Connection Type
USB 2.0
Focus Type
Auto
Video Encoding
YUY2(not for all video resolution)/MJPEG
Mounting Options
L shape joint and Tripod (not included)
Image Quality Settings Customization
Yes
Cable Length
1.5 meters braided cable
Audio Codec
16 bit 48 KHz
Polar Patterns
Omnidirectional
Compatibility

PC with a free USB port
Windows 10 64-bit support
Compatible with Open Broadcaster Software and Xsplit
User Experience
Setting Up
The Razer Kiyo X is a plug and play webcam, so you don't actually need any software to get it up and running. Simply plug it in to your PC, set it as your default webcam, and you're pretty much good to go.
If you want to finetune some settings however, that's when you need to use the Razer Synapse software. The options might not be as many as the Kiyo Pro but the important ones are still there, such as brightness, contrast, white balance, and more. You can also do so via OBS Studio if you'd like, but you'll still need Razer Synapse for that.
Video Performance
Now for the main event of the Razer Kiyo X review, how well can the webcam perform? To my surprise, pretty well but it depends on two things; the video settings and lighting. Unsurprisingly as it is a webcam, it's very dependent on lighting to look good, but you don't really need studio lighting kits for it to work well. As long as your room is well lit, it can perform well.
As for video settings, the two primary ones people will be looking at is either Full HD 30FPS or 720P 60FPS as those settings are the highest this webcam is capable of. While 60FPS is pretty smooth, I don't feel like it's worth the trade-off as it looks noticeably better at Full HD. Colors look more bland in the lower resolution and you can see some smoothing on my face at 720P 60FPS.
The video is recorded with default settings, so you still can do more optimizations on your end via Razer Synapse. One thing I recommend setting specifically is the White Balance as I noticed that it can go haywire at times on auto. As for other things to keep in mind, there are times when the webcam goes out of focus but it usually fixes itself very quickly. If that bothers you, you can always opt for manual focus via Advanced Settings.
If you want something that can offer better quality, check out our review of the Razer Kiyo Pro by clicking right here.
Microphone
Most people wouldn't opt to use a built-in microphone on a webcam but in case you need one as an emergency solution or don't have the means to get a standalone microphone, here's what it sounds like by default. The sensitivity is a little bit high but that can easily changed, but it's good to know that it can capture voices relatively well.
My only issue with it is that it can capture a bit too much of the surrounding noise so unless the room you're in is quiet, it can be distracting. With that being said, capturing 2 to 3 people's voices at once would work well unless you need a podcast-quality voice capture, in which you will need to invest a proper standalone microphone.
Razer Kiyo X Verdict
At first, I was worried that it would be as lackluster as its predecessor, the original Kiyo, especially since they got rid of the built-in ring light. To my surprise, the Razer Kiyo X ended up performing very well. At RM349, it's certainly worth the money and would give Logitech a run for their money against the likes of the C922. If you want something better, you can always opt for the Kiyo Pro instead.
At the end of our Razer Kiyo X review, I award this webcam with our coveted Gold Pokdeward.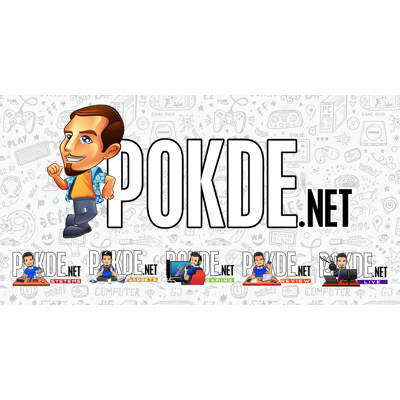 Big thanks to Razer Asia Pacific for sending us this webcam for the purpose of this review.