Huawei P9 co-engineered with Leica is official — pricing starts from RM2660!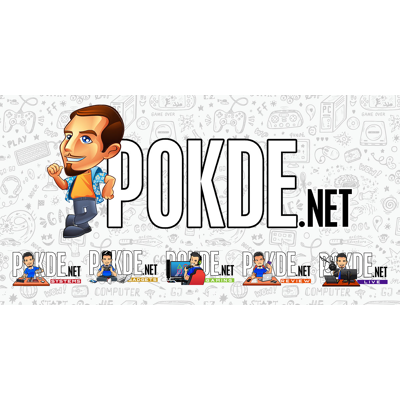 The new Huawei P9 and its larger brethen, the P9 Plus, was officially launched at London's Battersea Evolution, and it features the previously rumored (and confirmed) dual camera system with Leica Summarit optics.
Instead of HTC's gimmicky Duo Camera configuration where the secondary camera's only function is for depth perception, the Huawei P9's camera system is made up of two 12 megapixel sensors. What's even more amazing is that one of the camera sensors is a conventional one which captures RGB information while the other only captures light in monochrome.
Information from both sensors will be harnessed to create a detailed image which combines the color data from the RGB sensor and the higher level of detail from the monochrome sensor. All that magic will be done via the Huawei P9's IMAGEsmart 5.0 technology and Leica co-engineered Picture Quality Algorithm. Leica's hand in the development of the P9's camera should impart the emotional appeal of Leica image. Focusing should be plenty fast as well with hybrid focus PDAF as well as a laser focusing system. All this will be handled by a dual-core ISP and a professional DSP which are integrated into the Huawei Kirin 955 SoC.
Speaking of the Kirin 955 chipset, it is an upgraded version of the already fast Kirin 950 SoC in the Huawei Mate 8. The Kirin 955 is made up of 4 x A72 cores running at 2.5 GHz and 4 x A53 cores 1,8 GHz. The Huawei P9 will come with either 3GB RAM + 32GB storage or 4GB RAM + 64GB storage. Irregardless of which variant you pick, it will come with microSD expansion support so you can hoard all the pretty photos you took with the impressive dual camera system. You can take a look at some of the samples taken by professional photographers with the Huawei P9, if you want to.
Instead of the very flat and slippery back of the Huawei P8 which I dropped multiple times during my short review, now the Huawei P9 sports what seems like a curved back for a more ergonomic grip. Huawei is back at it with their usual aluminium and rear mounted fingerprint sensor, so no surprises here.
The Huawei P9 sports a 5.2″ FHD display with 2.5D curved glass while the Huawei P9 Plus will sport a bigger 5.5″ FHD display with PressTouch technology. The Huawei P9 comes with a decent 3000 mAh battery while the larger model will sport a 3400 mAh battery and dual-IC Rapid Charge technology.
The Huawei P9 will be available in the following countries by 16th April 2016, including Austria, Bahrain, Belgium, China, Czech Republic, Egypt, Denmark, Finland, France, Germany, Greece, Hungary, Ireland, Italy, Jordan, Lebanon, Kuwait, Netherlands, Norway, Oman, Poland, Portugal, Qatar, Saudi Arabia, Spain, Sweden, Switzerland, United Arab Emirates and United Kingdom, with other countries to follow.
Pricing wise, the Huawei P9 variants will be priced from €599 (RM2660) for the regular P9 with 3GB of RAM, up to €749 (RM3328) for the P9 Plus with 4GB of RAM.
Pokdepinion: Considering the Mate 8 was announced with much higher pricing at CES 2016 than when it arrived in Malaysia, I hope the Huawei P9 will observe a similar pattern. The collaboration with Leica and dual camera system seems interesting but it remains to be seen whether it drastically changes the experience of taking shots with a smartphone.