Review
Asus Transformer 3 Pro review [T303UA] – Every geeks confidant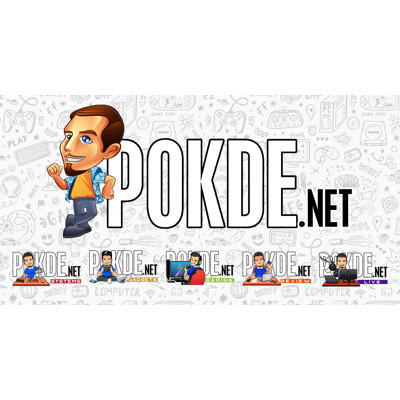 Positives
+ Very elegant and premium design
+ Intel Core i7-6500U CPU is a monster for this
+ 16GB RAM! Just WOW!
+ 512GB SSD Storage
+ Intel Thunderbolt technology for insane possibilities
+ Stunning 3K IPS display
+ Asus Pen included with the device
+ A couple of color choices to match your style
Negatives
- No holder for the Asus Pen on the device
- The Asus Pen experience needs a lot of love still
- No bundled software to fiddle with the Asus Pen
- Cooling fan needs some improvements
- It needs a carry bag like the one bundled with Asus Zenbooks
As you grow older, your tech desires begin to skew towards different directions inconspicuously. It's rather amusing to see how once I used to infatuate for Alienware gaming laptops as a kid, and today lugging around anything more than 1.5kg laptop is an automatic mind and body rejection. But here's the paradox; either ends of the separating line submits to the same requirement – monetary investment. If you are going to be the extreme gamer, you'd probably desire the Asus GX700 liquid-cooled gaming laptop. If you are the mobility crazy like I am, then maybe the aneroxic Asus Zenbook 3 would be your pick. Regardless of your choice, the money that you are going to spend is going to be unforgiving. At the moment, my desires have been heavily skewed to 2-in-1 convertible laptops which is why you have been seeing quite a number of convertibles on our site lately. Today, we have the device that has been hunting my dreams since the recent Computex – The Asus Transformer 3 Pro (T303UA). Read on…
Packaging
So what you are seeing here is the unit itself on the left and the detachable keyboard unit on the right. They come in separate packaging most probably for color showcase of the keyboard because no one will really buy a Transformer without the keyboard anyway.
So opening it up unveils the Asus Transformer 3 Pro main unit. The remaining items are at the bottom of this unit.
Pretty much all that you need for the Asus Transformer 3 Pro. Let's take them out and arrange it nicely for a better shot.
That's pretty much you really need to get going with the Asus Transformer 3 Pro. Let's move on to the next bit.
Appearance
At first glance, you are bound to notice a device that resembles the Microsoft Surface so much, until you notice the "ASUS" logo at the back of it. Whether it's the metal hinge at the back, the power button on top, the I/O ports on the sides, or even the detachable keyboard. But don't be fooled, you need a distinctive pair of eyes to be able to admire this immaculate piece of art.
For starters, the front panel of the device is donned by a 12.6" display. There are bezels around this and if you are going to be using the Asus Transformer 3 Pro as an e-book device, then you will thank this extra space here. We'll get up close and personal with the display later on.
The top side is pretty straight forward. A power button on the top left, and a strip of air ventilation across the remainder of the top to allow the withdrawal of hot air. Notice how carefully Asus has crafted the aluminium-magnesium alloy body on this beauty. You will notice fine diamond-cut edges defining the lining along the lid adding its own beauty to the finished product.
It's extremely light, weighing under 800g (786g precisely) without the keyboard and under 1150g (1128g precisely) with the keyboard. That is very impressive indeed!
Oh yes, the 3.5mm audio jack is here. In case you are wondering. That's the first port you will see on the left side of the device. This is followed by a volume adjuster and a microSD card slot. Neat and tidy!
On the other side of the device, we have one unit of USB 3.0 port, followed by the HDMI port and the supper yummy Thunderbolt port that doubles as charging port (more on this later). There is also a power indicator LED that shows the power status (On/Off/Charging). At the back of the device there is a 13MPx camera for taking pictures.
Of course, viewing angle is very important for these "tablops" (tablet-laptops) and the Asus Transformer 3 Pro comes with a 155° metal kickstand which is stepless, allowing you to view the device at pretty much any angle you desire.
The keyboard snaps flawlessly to the tablet without much efforts. Asus calls it the Asus Transformer Cover Keyboard. It's outer shell is made of rubber and is surprisingly very comfortable to type on. Embedded on it is also a 4.7" touchpad to enhance the laptop-like experience. The durability of this will be a question, but so far it's proven itself rather robust!
The Asus Pen (or you may call it the stylus) is provided with the unit so you do not have to hunt for it separately. The tip is active-responsive capable and there are two buttons on the sides which I really have not much idea what they do because so far I have not had any practical usage of those.
Specifications
| | |
| --- | --- |
| CPU | Intel Core i7-6500U @ 2.5GHz |
| RAM | 16GB 2133MHz LPDDR3 SDRAM |
| GPU | Intel HD Graphics 520 |
| Storage | 512GB Hynix M.2 SATA3 SSD |
| Software | Microsoft Windows 10 Home |
| Connectivity | Intel Dual Band Wireless-AC 7265 (WIDI Support) Bluetooth V4.1 1 x USB 3.0 1 x HDMI 1 x Thunderbolt 3.1 port MicroSD card reader |
| Display | 12.6″ (3:2) LED Backlit WQHD+ (2880×1920) Glare Touchscreen with 85% NTSC |
| Camera | 13MPx Rear Camera 2MPx Front Camera IR Camera |
| Audio | Built-in Stereo 2W Speakers & Array Microphone 1 x 3.5mm combo audio port |
| Power | USB Type-C Adapter Output: 20V DC, 2.25A, 45W Input: 100-240V AC, 50/60Hz Universal |
| Dimensions | 298.8 (W) x 210.1 (D) x 8.35 (H) mm |
| Weight | Tablet Only: 786g Tablet + Keyboard : 1128g |
Performance
I'm not sure why Malaysian units are not bundled with the PCIe Gen3X4 (NVMe) SSDs, but since the M.2 is pretty good, I'm not going to complain yet. Especially the fact that this device is really not cheap!
So we bench the M.2 SSD then. Storage wise, 512GB is going to be handsomely adequate. We call this the "dream storage of Vyncent" :P. So we got a score of 542.7 MB/s read and 488 MB/s write on the disk. The read speed is pretty much standard, but that write speed is just WOW! Double of that by Kingston's SATA3 SSD. Of course, had it been the PCIe Gen3X4, this could quadruple the score up.
The Asus Transformer 3 Pro is running on Intel Core i7-6500U CPU and it's rather impressive in terms of performance. Then again, it's coupled to a 3K display, so if you are going to game at all on this machine, do remember to clock down the resolution. At 3K resolution, we clocked 2.6 FPS which is not going to be something you will be happy with. But, on FHD on the other hand…
A solid 8.2 FPS on average with maximum 16.3 FPS. That's pretty decent for a machine this cramped! Note how the Acer Switch Alpha 12 managed to score only 5.5 FPS at 1600 x 900 resolution only. If you scale down your games even further, this machine can take quite a punch! Let's see what we score on the CPU then.
That's 34.35 FPS on the OpenGL engine, and the CPU clocked a beautiful score of 293. So the Dual Cores, Quad Threads are definitely workable on this machine. The heat dissipation is pretty good, so the machine doesn't feel too warm. You do remember the slim fan that was used in the Asus Zenbook 3, right? It's pretty much the same gear being used in the Asus Transformer 3 Pro too.
Here's the thing though. Running a rather powerful CPU will have its setbacks for sure. Combining the i7-6500U with 16GB of RAM, coupled to a 3K display, you are not going to get the best battery life. I've tested the Asus Transformer 3 Pro countless of times on it's standard operating performance and I couldn't get anything more than 2 hours – 2.5 hours bracket. With just a little load like browsing, let alone gaming, the fan will begin spinning and this directly affects the efficiency of the battery consumption.
Of course, things get subtle when we switch the Power Saver mode to ON. I could clock about 4 hours of battery usage on Power Saver mode which, while not the best, is fine considering the power plant it is carrying. Not to forget the fact that you can get the Asus Transformer 3 Pro charged up to 60% in an hour via it's Type-C charger which solves the problem for me. If you'd rather have performance and usually carry your charger around, the battery will be lesser of a bug to you.
Here's where things get interesting. The Asus Transformer 3 Pro carries a Thunderbolt 3 port that you can plug to Asus ROG XG Station 2 that opens a whole new world of possibilities. This port is capable of churning data transfer rates of up to a massive 40Gbps which is 80 times faster than USB 2.0! It is capable of running dual external 4K UHD displays or even run USB 3.1 Gen2 devices at speeds of up to 20Gbps. This is a powerhouse packed in a beautiful masterpiece! I've tried this feature during Computex 2016 and ASUS' Zenvolution event, and I wish I could give you guys a little more heads up here with some scores, but sadly, we do not have the Asus ROG XG Station 2 in house to test this out.
User Experience
You see, these tablops are trying to bridge a gap between two different scenarios that users have been accustomed to their User Experience and it's not an easy task. The heaviest workload in this bridging is on Microsoft on their Windows 10 OS. Just like other tablops that we have fiddled with, the wake up from sleep can get really annoying after sometime. If you are running the device on power saver mode, and you got carried away just for a while talking to a friend, the system goes to sleep mode. Fair enough. That's the laptop UX. So to power it up, you have to press the power button which will immediately show where you left off – which is the tablet UX. Sadly, that's NOT the case here. Switching the power button will run through the Asus logo again before getting you to the lock screen where you have to re-enter the password to unlock the screen. This process can take a few seconds and this is where the UX breaks apart. I'm sure you have read similar pointers on our other tablop reviews. Then again, Android OS wouldn't cut the deal for this beast so Microsoft really need to do something about this.
The hinge at the back can really fold almost flat! I'm not sure why you would need 180° when you can just not open the hinge instead if you need to lay it flat but 155° seems like the perfect maximum angle I would go, if at all. The glare from the display can get a little annoying at times so finding your favourite angle is something you will need a little practise by using it for a while. It handles pretty well on the laps with the hinge open too.
The fact that the heat is dissipated from the vents above the Asus Transformer 3 Pro means you are not going to scald your legs for sure unlike most if not all laptops that you have used in the past. This makes the Asus Transformer 3 Pro loved a lot! If you are always on the move and need a laptop all the time, you could totally relate to this!
Indeed, the chiclet keyboard has white LEDs for your dark environments. The power is drawn from Asus Transformer 3 Pro, so there is no battery component inside the keyboard. The 1.4mm key travel is really a bliss. You really feel like as if you're working on a laptop just like Asus' ultrabooks. The touchpad supports Windows intuitive multi-touch gestures so you don't breakaway from the laptop feeling when using it in, well, laptop mode.
Speaking of which, the Asus Transformer 3 Pro feels really comfortable using one hand in tablet mode. Easy enough that I could hold it while it was charging AND take a pretty steady image using my mobile phone. Since I got the Asus Transformer 3 Pro, I have been using it to read a LOT at bedtimes. The large screen does account to more viewable area and look at how the borders are just perfect for my huge palm! That leads to our next user experience in line – the display.
The display is really beautiful! It's much beautiful than what Microsoft Surface Pro 4 has to offer definitely. The 12.6″ IPS panel has a 3K resolution (2880px x 1920px) with a 275ppi pixel density. It also has an extra-wide color gamut of 121% sRGB and 85% NTSC for high accuracy in vivid colors. This is the monster that probably hogs the most power out of the battery but to me, it's worth the trade for what it delivers. That's not all!
Asus has also thrown in their proprietary eye-care package along with the Asus Transformer 3 Pro. This reduces up to 30% of blue-light from the display which is VERY useful in low-light conditions (remember the bedtime stories we were reading earlier?). Then, Asus has added the Asus Tru2Life algorithm which you might be familiar with if you are using their Zen products far. Then, they have TruVivid that sheds away light-sapping glass layers to improve the clarity of the display. We've talked about these technologies too much, so if you want to find out more, head over to Asus website and read further.
ARVE Error: need id and provider

If you, like me, have been using Samsung Note devices with their S Pen, I'm sorry to disappoint you, this is NOT going to be the same experience. If you view the video above, you will see how the pen doesn't "scroll" but rather "select" instead. Which is really not a good user experience unlike what Samsung delivers with their Note series. Especially considering the fact that the pen has TWO buttons. Now, here's the thing. This is not new. It's not even Asus' fault. This is again the part where Microsoft's bridging of a unified platform between tablet and laptops turns disaster. This problem has been around even for Microsoft Surface users. The fanboys will argue saying "you're doing it wrong" but too many users agree that scroll defines a better UX than select. The simple question that could answer this fiasco? Do you scroll more or select text more on your daily computer usage? Check. Mate.
More on the Asus Pen. Detecting 1024 levels, it kicked some serious competition in this league. Drawing is really fun on the Asus Transformer 3 Pro but Asus did not bundle any application like Acer did with their Switch Alpha 12. I don't like bloatware too, don't get me wrong but even on my Samsung Note 5, I use the bloatware application SNote to jot down my quick notes because the pen is just something unique to the devices and need software tightly integrated to it – more over for one that detects various levels of pressure. Fallback for me? MS One Note which I don't really like.
Then again, you probably are going to lose the Asus Pen pretty soon because there is NO place to put the pen together with the tablet. Unlike their non-Pro counterpart, the Asus Transformer 3 Pro has no holder for the Asus Pen and that is really not a good idea if you have to carry it separately all the time. If you're thinking that the pen should be clipped at cover like in the picture above, that's even worse. First, you can't flip the keyboard open when it's mounted like that. Second, there are electronic strips going through the keyboard internally – which you do not want to damage at any cost!
Finally, the sound. The Asus Transformer 3 Pro comes with dual front-facing speakers that are combined with what Asus calls "smart amplifier technology" to deliver impressively loud sounds. Asus has really stepped up the game in audio division looking at their recent products, so this comes at no surprise anymore now. At maximum sound, it reaches up to 80dB levels which is really powerful for a portable device. Oh yes, it's also powered by Harman Kardon audio technology. That's why.
One thing Asus can improve on the Asus Transformer 3 Pro is the fan's noise. At it's maximum potential, the fan can be noisy while attempting to push out all that heat. Like I mentioned earlier, there are trades that you have to make when pushing a device to it's heights. Where you draw the fine line is what matters to you. To me, noise is secondary after performance as my own desktop was designed to run with Cooler Master's Jetflo fans which are very noisy in favour for what they do best – remove heat!
Conclusion
Asus has been in the 2-in-1 business for pretty long now and over the years, they have really improved in this league a LOT! From the aesthetics to it's performance, Asus has carefully molded this masterpiece that is subtle yet deadly at the same time. Of course, Microsoft needs to do their part in continuously improving the Windows 10 experience in this area in order for the manufacturers to fully utilize and take advantage of the hardware possibilities.
The Asus Transformer 3 Pro is beautiful. It's powerful. It's portable. It's probably the hottest 2-in-1 gadget available in the market right now. Stunning visuals combined with remarkable performance makes it hard to resist. There are definitely room for improvements like the fan noise level, Pen holder, software bundle and some R&D on improving the Pen experience but otherwise, this device is very hard not to love! I'd love to carry the Asus Transformer 3 Pro everywhere I go. If only the price was a little more competitive.