Review
GIGABYTE GeForce RTX 3090 Gaming OC Review — a lot more money for a few extra frames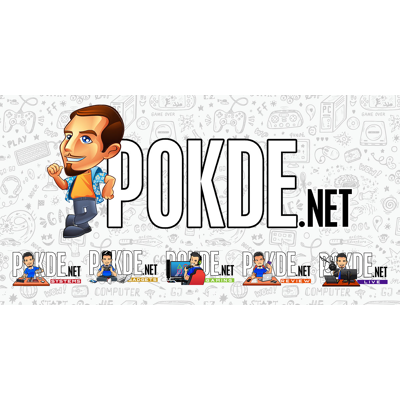 Overview
The GIGABYTE GeForce RTX 3090 Gaming OC is one rung below their flagship AORUS series, but it offers enough cooling to keep the GeForce RTX 3090 chugging along happily, while being quite quiet at that as well. But there are a few drawbacks...
Positives
+ Contrasting black and grey areas look great
+ More display outputs than NVIDIA's reference
+ Thoughtful PCIe power connector extension makes cable management easier
+ Good cooling with low noise levels
+ Dual BIOS feature is good as an option
Negatives
- Asymmetrical fans look somewhat weird
- Plastic fan shroud doesn't suit its price tag
- Ugly software design
- RTX 3090 does not offer a significant enough performance gap to justify 2X the price of a RTX 3080
We got our hands on the GIGABYTE GeForce RTX 3090 Gaming OC, which is GIGABYTE's mainstream GeForce RTX 3090 card. I use the word mainstream quite liberally though, as we all know that a $1499 graphics card is far from mainstream, but just because GIGABYTE has the AORUS Master and AORUS Xtreme cards as well. But if you want to "save some money" and not go balls-to-the-wall with your choice of graphics card, well the GIGABYTE GeForce RTX 3090 Gaming OC might be your choice.
Unboxing
The packaging of the GIGABYTE GeForce RTX 3090 Gaming OC might seem familiar for long-time GIGABYTE fans, with the eye motif still being used here. However GIGABYTE refreshed the graphics, adding a bit more details just for that extra geekiness. Over on the back is where you will find more details about the technology that GIGABYTE implemented on the card like the fan and contact plate design.
In the box you get the graphics card, a reminder to register for extended warranty as well as a quick guide, in case you have never installed a graphics card before, but decided to try plugging in NVIDIA's highest end one as your very first one. That's it, and there's probably no reason to throw in anything else into the box anyway.
Appearance
GIGABYTE designed the GIGABYTE GeForce RTX 3090 Gaming OC with a section cut away from the area over the fan closest to the PCIe bracket. This design also resulted in said fan being smaller, measuring in at 80mm instead of 90mm like the two other fans. While it does look rather peculiar on the Eagle OC card, it somehow looks a bit better here as the plastic shroud and abundant angles help mask the missing chunk.
Unlike with the GeForce RTX 3080 cards, the GIGABYTE GeForce RTX 3090 Gaming OC actually has a use for the cut-away section: to accommodate a NVLink bridge. Unlike most of NVIDIA's partners which show off the capacitors behind the GPU, GIGABYTE decided to go with a full cover backplate over the back of the GIGABYTE GeForce RTX 3090 Gaming OC. It still sports a cutout towards the rear end of the graphics card to allow hot air to pass through directly though.
There's very minimal RGB here, with only the GIGABYTE logo and a tiny strip below it capable of glowing. It's an extremely small area, but GIGABYTE did cram in addressable lighting, so kudos to them for that. The hawkeyed might also notice that the power connectors are right at the end of the card, unlike most of the GeForce RTX 30 series cards that sport a relatively short PCB. More on that later.
You get two HDMI 2.1 and three DisplayPort 1.4a ports here. This combination still limits you to four monitors, as that's all NVIDIA supports, but you can mix and match more flexibly here with the GIGABYTE GeForce RTX 3090 Gaming OC than with cards that follow NVIDIA's specifications that call for three DisplayPort 1.4a and one HDMI 2.1 port. The PCIe bracket is also very airflow-friendly, even though you will barely get any hot air out the back with the way the GIGABYTE GeForce RTX 3090 Gaming OC's cooler is designed.
We see two screw holes on the other end of the card, which will presumably accept GPU support brackets. While the metal backplate of the GIGABYTE GeForce RTX 3090 Gaming OC is very sturdy, the plastic shroud does not contribute much to the rigidity of the card, which might necessitate the use of a GPU support brace to avoid sagging.
And here's how the card looks with the RGB on. It's not a lot, but it's something. Just enough to satisfy those who need RGB on everything, and not too much so that those who don't particularly like RGB lighting won't complain. Perfectly balanced, as all things should be. The smoothness of the color transitions can also be improved, as it is quite jarring to watch the colors change here.
Specifications
GIGABYTE GeForce RTX 3090 Gaming OC
GPU
NVIDIA GeForce RTX 3080 (GA102)
Samsung 8N
Clocks

OC BIOS


Base Clock: 1395MHz
Boost Clock: 1755MHz (+60MHz from FE)
Quiet BIOS
Base Clock: 1395MHz
Boost Clock: 1725MHz (+30MHz from FE)
Cores
10496 CUDA Cores
328 Tensor Cores
82 RT Cores
Memory
10GB GDDR6X
Memory Speed
19.5Gbps
Memory Interface
384-bit
Display outputs
3 x DisplayPort 1.4a
2 x HDMI 2.1
Power connector(s)
2 x 8-pin
Recommended PSU
750W
Interface
PCIe 4.0 x16
Multi-GPU support
2-way NVLink
Dimensions
32.0 x 12.9 x 5.7 cm
(~3.2 slot)
Test Machine
Performance
Synthetic
It posts a pretty clear lead over the GeForce RTX 3080 cards we have tested, which is what you would expect from a beefier GPU.
The lead shrinks considerably in 3DMark Time Spy though, which is a theme that you will observe later down the line. For those upgrading from the last-gen GPUs, the GeForce RTX 3090 will be an even bigger leap forward in terms of performance.
Raytracing performance also sees some impressive gains, especially if you compare with the GeForce RTX 2080 Ti from 2 years back. However these are all synthetic figures, so let's check out the real world gaming performance.
Gaming
As you might expect, almost every game runs at above 60 FPS, unless you decide to throw on raytraced effects without enabling DLSS. With DLSS enabled, 4K60 won't be an issue whatsoever.
1440p is a waste for the GeForce RTX 3090, where we see the actually posts very similar performance figures to the GeForce RTX 3080 cards we tested, but more on that later.
Once we get down to 1080p, it becomes illogical for anyone to use the GIGABYTE GeForce RTX 3090 Gaming OC for 1080p gaming unless you absolutely need to play at max settings while also taking advantage of your high refresh rate display.
Thermal
Temperatures are controlled pretty well, thanks to an adequate fan profile and thick heatsink.
The total power draw hovered at around 351W, while clocks were running quite high at 1815MHz on average throughout our 30-minute Superposition stress test run. The fans spin at around 1843 RPM, which is still low enough that they don't make too much noise at all. The GPU temperatures were maintained at below 67°C at all times, which is decent enough.
You also get a Dual BIOS switch with the GIGABYTE GeForce RTX 3090 Gaming OC that actually affects the clocks, instead of just changing the fan curve like what ASUS did with the ASUS TUF Gaming GeForce RTX 3080. 30MHz isn't going to be too noticeable, but the slower fan profile sees the fan run at about 300RPM lower, averaging 1575 RPM. The temps were allowed to climb all the way up to 72°C, which the average clocks seen were 1800MHz.
One thing that was pretty worrying with the GIGABYTE GeForce RTX 3090 Gaming OC were the backplate temperatures. Measured with an infrared thermometer, we saw temperatures in excess of 64°C in our usual stress test. At that point, it was not possible to keep a finger on the backplate without wincing. However this is definitely expected given the design of the GeForce RTX 3080, which requires memory chips to be installed on both sides of the PCB. If you are using it in a case, make sure that there's plenty of airflow around your card, as the backplate is not actively cooled by the fans.
User Experience
One pretty smart design touch that GIGABYTE applied was this PCIe power connector extension thingy. While the shorter PCB with the GeForce RTX 30 series meant that the PCIe power connectors were not located at the end of the card, GIGABYTE added an extension block to put the PCIe power connectors at the end of the GIGABYTE GeForce RTX 3090 Gaming OC. This meant that cable management will be slightly easier with the GIGABYTE GeForce RTX 3090 Gaming OC, but it also means that the passthrough airflow is going to be lower due to the fact that the cables and connectors are in the way.
Software wise, RGB Fusion 2.0 and AORUS Graphics Engine are what you get to tweak and customize your GIGABYTE GeForce RTX 3090 Gaming OC. RGB Fusion 2.0 is rather basic, allowing you to play around with the tiny ARGB strip on the GIGABYTE GeForce RTX 3090 Gaming OC. Meanwhile AORUS Graphics Engine is where you can overclock the GIGABYTE GeForce RTX 3090 Gaming OC or change the fan speed. The font and UI colors are definitely far from optimal, but I guess branding matters more to GIGABYTE than overall visual appeal.
GeForce RTX 3090 vs RTX 3080?
At 4K, the average difference in performance vs the RTX 3080 is 19%, if you compared against the relatively slower GIGABYTE GeForce RTX 3080 Eagle OC. Against the ASUS TUF Gaming GeForce RTX 3080 OC Edition, we actually saw the difference to be significantly smaller. If you wait for the likes of GeForce RTX 3080 AORUS, we might see an even smaller delta than what we see here, due to the higher TGP limits that will potentially be applied to those enthusiast cards, allowing them to clock higher than what we are seeing with the GIGABYTE GeForce RTX 3090 Gaming OC.
1440p sees the gap narrow, which is what you would expect. But the gap is actually so narrow that at times, the TUF Gaming GeForce RTX 3080 is right up against the GIGABYTE GeForce RTX 3090 Gaming OC, which was definitely not what we expected.
Conclusion
The GIGABYTE GeForce RTX 3090 Gaming OC comes in priced at RM7899, which is quite a lot to pay for one graphics card. But I do think that you might want to spend even more on one of the more premium GeForce RTX 3090 cards, for example the ones from GIGABYTE's AORUS series as I assume that the more premium ones may sport a higher TGP limit to give the GA102 GPU more boost headroom to stretch its legs. The current 350W TGP limit appears to hold it back from reaching its fullest potential, causing it to offer marginal gains over higher-clocked GeForce RTX 3080 samples.
Of course, there's also the case of NVIDIA not even targeting the GeForce RTX 3090 at gamers, unless maybe if you game at 8K. The GeForce RTX 3090 is intended for creators who need the ample 24GB VRAM it offers on top of all those sweet CUDA, RT and Tensor cores. If you can make use of that much memory, well, you don't have that many other options. At least until the GeForce RTX 3080 20GB arrives…
For gamers, you would be better off with the significantly more affordable GeForce RTX 3080 cards. Slap on a healthy overclock and you might even be able to match GeForce RTX 3090-levels of performance in most of today's games. The GeForce RTX 3090 doesn't make much sense from a value perspective for gamers, but as with all top of the line, crème de la crème products, it doesn't need to.
Our thanks to GIGABYTE Malaysia for sending us the GIGABYTE GeForce RTX 3090 Gaming OC for review.