Review
MSI GS65 Stealth Thin 8RF Review – The Golden Dragon with a Demon Soul!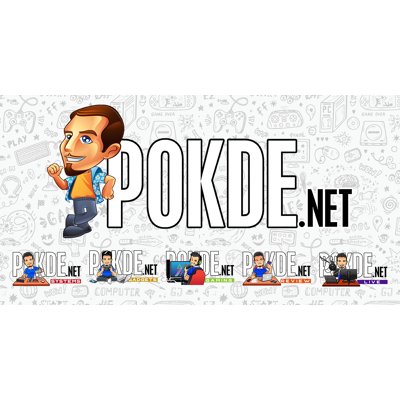 Positives
+ Beautiful Black and Gold Stealth Design with super slim profile
+ Powerful Intel Core i7-8750H coupled with Nvidia GTX1070 Max-Q
+ Vivid and beautiful IPS-Level Display
+ Best gaming laptop battery life EVER!
+ Substantial cooling with Cooler Boost Trinity
+ Superb Dynaudio sound system with Nahimic 3
+ Steelseries Per-Key RGB Keyboard is so much fun
+ Plenty of connectivity options for extensive peripheral setup
Negatives
- Not entirely sure about the keyboard font
- The Fn button placing is excellent and highlights when pressed
- Fans can be noisy when switched to performance mode
- Lack of SD Card slot bothers a bit
Introduction
You see, a gaming desktop and a gaming laptop serve the same purpose, except the fact that gaming laptops try to sell you portability in a package. Which also means that you are expected to carry around your gaming laptop so that you can game anywhere. However, more often that not, that is a rare sight. That's probably because most gaming laptops end up being bulky, making the journey a painful one, or they are too flashy, making them a little awkward to use as your daily driver. MSI has not been an exception here. For years, as much as I admired their performance, their idea of making the laptops look like sports car didn't really jive well with me. Well, at least, until now! Introducing the MSI GS65 Stealth Thin 8RF gaming laptop.
Unboxing the MSI GS65 Stealth Thin 8RF
We prepared an unboxing video of the MSI GS65 Stealth Thin 8RF gaming laptop for you. The packaging is beautiful and compact. If it was not for the bag that comes with it, the inner box is just excellent for a gaming laptop's packaging.
Appearance
This laptop lives up to its name; Stealth. The black finishing couldn't have made this any stealthier and the golden blends around it makes it a pleasing sight. This is just the beginning of a glimpse of a massive behemoth underneath. Let's take a tour around it, starting from the lid as usual.
Clean and neat are the words to define here. There are no unwanted notches or scoops. Just a simple, elegant flat piece of Aluminium. Right at the top, centered absolutely is the MSI dragon logo etched in gold. This is the first time MSI is using a black and gold scheme for their extreme gaming laptop unlike the usual black, red and silver hues that they use before. Tell me, isn't this simply graceful?
Moving to the back of the MSI GS65, you can see triangle and trapezium cut outs that stands behind the heatsink. Nothing else is here. Just heat dissipation opening. Nothing else is needed either. This is the view that everyone is getting when you're sitting at Starbucks. No intimidations, humble, subtle and above all, stealth!
On the left side, you will see the similar triangle and trapezium openings that you saw at the back but this time, with gold encasing behind that gives it a fashion statement of its own. This is followed by an RJ45 Killer Gigabit LAN port, two Type-A USB 3.1 ports, a dedicated 3.5mm headphone socket and another one for the microphone. A rare sight in today's gaming machine if you ask me.
The other side of the machine spots the similar black and gold vents which by now proves their points that MSI has put pretty substantial opening for the MSI GS65 to push out all that heat that will be developed.  This is followed by the Power socket, a HDMI 2.0 that supports 4K at 60Hz, a Mini-DisplayPort, a Type-C USB 3.1 Gen 2 that supports Thunderbolt 3 and DisplayPort, and another Type-A USB 3.1 port giving you a total of three conventional USB ports. The MSI GS65 has everything to get you going, whether you are planning to have a gaming session, or want to dive into deep productivity mode.
If you thought you have seen it all, we just began. Opening up the lid, and the first thing that you will notice is the super slim bezels around the display. It sits around 4.9mm thickness and gives a total of 82% screen-to-body ratio which is remarkable for a gaming laptop. Right at the top of these slim bezels, MSI still managed to cram in the VGA webcam which I believe is still the best place to have the webcam at. In case you didn't notice, there is a silhouette of MSI logo at the bottom of the display which is barely visible, reminding you again that you are carrying a monster that carries the Stealth moniker after all.
Moving to the working area of the MSI GS65, things get even more interesting. At the top most of this area is a honeycomb designed section that revolves around the concentric designed power button. This area actually allows the cool air to be sipped into the fan that assists in pushing out the hot air from the rest of the areas. Just by looking at this, I am already convinced about the cooling under the MSI GS65. Next, is the keyboard. The fonts aren't the most pleasant looking fonts but over time using it, it slowly sinks with you and becomes acceptable. This is a Steelseries per-key RGB keyboard which means there is nothing that you can imagine in RGB configuration that the keyboard cannot deliver. There are ample shortcut keys too and I will elaborate this later in the User Experience section.
Below the keyboard, you will find a very big touchpad.  At first glance, it would seem like the touchpad breaks the symmetry of the machine, but when you rest your palms on the MSI GS65, you will realize that this was intentional and how while the touchpad being so big, doesn't get into your typing movement at all. In fact, a little nudge would break this experience. The touchpad itself has a gold lining around it and it supports multi touch gestures with the whole touchpad being clickable and has no buttons.
So, what you see as a simple black machine is much more than what you had imagined, right? Well guess what? The next parts are actually going to blow your mind even more. This is just how much surprised I was when I got the GS65 in my hands too.
Specifications
CPU
Intel Core i7-8750H (6C/12T) 2.2GHz (Turbo Boost at 4.1GHz)
RAM
16GB DDR4 2400MHz RAM
GPU
Nvidia GeForce GTX 1070 (MaxQ) 8GB GDDR5
Storage
512GB Samsung M.2 NVME PCIe Gen3 x4 SSD
Display
15.6″ FullHD (1920 x 1080), 144Hz, 7ms, IPS-Level
Keyboard
Steelseries Per-Key RGB Backlit Keyboard
Connectivity
Wireless:
Killer ac Wi-Fi
Bluetooth 5.0
I/O:
1 x Type-C USB3.1 Gen 2 (DP + Thunderbolt 3)
1 x RJ45 Killer Gb LAN
1 x HDMI 2.0 (4K @ 60Hz)
1 x Mini-DP
3 x Type-A USB3.1
Audio
2 x 2W Stereo Speakers with Hi-Res Audio
1 x Mic-in
1 x Headphone-out (HiFi)
Power
82WHr 4-cell Li-Polymer
180W Slim Adapter
Dimensions
357.7 x 247.7 x 17.9 mm (W x D x H)
Weight
1.88kg
Performance
I know, most of you are waiting for this part. As you already know, the MSI GS65 is powered by an 8th-Gen Intel Core-i7 with 6 Cores and 12 Threads. This is coupled to Nvidia GeForce GTX1070 8GB GDDR5 Max-Q GPU and hones a FullHD display. Contrary to popular belief that thinks that Max-Q GPUs are insufficient for gaming, I'll prove otherwise here. The version in our hands is the highest configuration available (another option honing the Nvidia GTX1060 Max-Q).
The MSI GS65 comes with two RAM slots (only one being used) and two M.2 PCIe slots (also, only one of them being used) so you do have upgradability options here. However, being a slim form factor, upgrading the machine can be a tough process and you should seek experts help for that.
The unit that I have with me comes with a 512GB Samsung NVMe PCIe Gen3 x4 SSD. This is one of the best OEM SSDs in terms of reliability and has a great track record in our tests so far. Looking at the speeds, we are getting 3.3GBps in Sequential Read and almost 1.3GBps in Sequential Write speed which are heavenly.
The CPU under the hood of this bad boy is the Intel Core i7-8750H that has 6 Cores and 12 Threads basic clocked at 2.2GHz with a Turbo Boost of up to 4.1GHz. This is probably the most common CPU that we see lately. Available in the ASUS ZenBook Pro 15, Lenovo Y530, ASUS TUF FX505, ASUS ROG Zephyrus S, just to name a few. My office rig runs on Intel Core i7-4770K which now officially loses to gaming laptops. To think that I built that rig some 4 years ago and is still powerful, shows how far gaming laptops have progressed too.
Unigine Heaven Benchmark shows an average of 91.4 fps with a minimum of 30.8 and 170.6 being the highest. This is especially important considering the fact that the pre-set we use is Extreme so you are likely to obtain some very sweet gaming performance looking at where this is going. Which leads us to the next segment, the games benchmark.
Take note that ALL games have been set to their maximum settings possible for benchmark testing purposes.
Starting with CS:GO, we clocked an average of 116 fps at the maximum settings available on the game. This pushed the system far enough to hit 92°C on the CPU and 81°C on the GPU. This takes advantage of the 144Hz display very well and there was no stuttering or tearing. While the temperatures were rather high, there was no throttling detected. If this is what the GS65 delivered on MAX settings, imagine what it could deliver if you just tone down the shadows and anti-aliasing only.
DotA 2 was able to churn out 97 fps on average.  Only in DotA 2 was there throttling detected when heavy ganks were happening. Then again, nothing like a little toning down of the graphics won't solve.
Next up, we have Monster Hunter World that produced an average of 50 fps which is extremely good as we have yet to see anything higher than 60 fps on even the highest end rigs so far. Pushing it hard enough and we still managed to keep the temperatures under 93°C for CPU and 83°C on the GPU.
PUBG managed to get us an average of 64 fps and truth be told, the game actually ran pretty smoothly on the MSI GS65 without breaking a sweat.
Another demanding game, the Rainbow Six Siege managed to push 67 fps on average on the maximum settings. We know how demanding this game becomes at its maximum settings and hence, keeping things well under 93°C and 82°C for CPU and GPU respectively.
All in all, this is a very powerful machine! As you can see, the games run extremely well and the temperatures are well within the practical gaming means. Then again you would wonder why do you need a GTX1070 with Max-Q design when there are alternatives out there that are using the real GTX1070 chip. The answer to that? Battery life.
I think MSI has designed probably the best portable gaming machine that is suitable not only for gaming, but also for your daily productivity purposes. Let's have a look at the battery usage itself.
Note that this is not synthetic battery test, but rather ACTUAL battery usage of the MSI GS65! I turned off the power at 17:16:23 and use it for productivity purposes. I have the Chrome browser, MS Word and Adobe Photoshop running among other background processes. 23:11:09 I am down to 22%. That is a total of 6 hours of total continuous usage and I predict the GS65 can run another one hour easily! Tell me this is not sufficient for your daily usage? This was on 80% brightness and without power saving enabled, in case you are wondering. MSI claims that it runs productivity at 8+ hours and they are not overclaiming this!
User Experience
So how does it feel like staying with the MSI GS65 as your daily driver? The first question you may want to ask yourself, is, how heavy is your current laptop? I was using the Acer Spin 5 that weighs around 1.6kg in total and the MSI GS65 is roughly 200g heavier than that. But what do I have in trade for that? A way more powerful laptop with sleek design that is capable of running triple A games. Not a bad deal, eh?
Let's talk about the slim bezels. Sitting at 4.9mm on the thinnest side, this brings out the best view you could expect from a laptop, let alone a gaming laptop. I wasn't bothered much about bezels before this but after experiencing this much viewing area, I don't think I could ever go back. It's a 15.6" IPS-level display which means it's close to an IPS rendition.
The display is beautiful! The colors are crisp. Thanks to the 100% sRGB powered by MSI True Color Technology in partnership with Portrait Displays Inc. To protect your eyes, there is Blue Light filter mode too. The customizability of the display is pretty good. If you are very particular about the color calibration, you can even use the following colorimeters; X-Rite i1Display Pro SpectraCal C3 or SpectraCal C6 to calibrate using the built-in tools (found under the True Color application).
Now let's talk about the keyboard which is my next favourite part. This is a gaming keyboard by Steelseries and if you don't know Steelseries yet, you have much to learn about gaming peripherals. They make some of the most awesome looking gaming peripherals and this keyboard is a proof of that claim too. See, what makes a hardware like this excellent is not just the hardware itself, but how well can it work with the software. This is where the MSI GS65's Steelseries keyboard shines even more.
On the hardware side, this is a per-key RGB keyboard that means, there is no color scheme that you can imagine, and this keyboard cannot display. But this is not just about having flashy keyboard. The switches are pretty tactile with decent travel distance. MSI is not judging you on what type of game you play and hence, there is no WASD or QWERTY marked keys here. In fact, MSI decided to channel into some extra attention to detail. The one that I like the most? The "Fn" key trigger.
You see, most laptops in the market put their Fn keys on the left side, sandwiched between Ctrl, WinKey or Alt. There's no problem with that. MSI decided to do it the other way and placed it on the right side instead, between the Ctrl and Alt keys. To complement this, MSI also added the shortcut keys on the right most of the keyboard and with this placement, you can actually run all the essential triggers with just one hand rather than having to use both of them. That's not all. Because Steelseries has co-engineered this, pressing the Fn Key turns off all the keyboard LEDs and only turn on the ones that will work in combination with it. Sweet isn't it? These are the little details that I like when brands put their love into them.
As for the software bit? Steelseries came a long way with their peripherals to master the art of configuring the per-key RGBs. I can't stress how many possibilities there are here because you can even bind different key configurations when running different applications and games too! Feeling patriotic about your country? Go ahead, colorize it!
Pretty complete for a gaming laptop, right? What about the audio? Oh, let's not even get started on that! MSI has not budged down on that department at all. It features world-class Dynaudio sound system with compatibility of high-res audio that allows to deliver up to 24 bit/192 kHz sample rate. Dynaudio is famous for their Authentic Fidelity making audio equipment for home theaters and luxury vehicles. This is further optimized with Nahimic 3 that allows you to tweak the audio according to how you want it to be.
Now, let's talk about the one feature that made me go WOW to the point that I actually decided to buy the MSI GS65. The battery life. I showed above how this machine makes an excellent companion for productivity purposes with well over 7hrs of total battery life. The secret behind this is how the GS65 predicts the charging level of the battery. For starters, if the machine is running at high performance, generating too much heat, the battery charging will cut off at about 90% – 95%. Look at the diagram below, the battery was cut off at 91% but the power adapter is still plugged in.
That's not all, MSI also included their Dragon Center (which is a monstrous application on its own) and lurking inside it, is the Battery Calibration application that does exactly that – calibrate the battery. MSI recommends running this once in three months to keep the battery fresh and get the most out of it on the long run. What else can you ask for? This can save a lot of money for you in the future. If you have owned a laptop and had a dead battery before, you know what I'm talking about.
Since we are already talking about the Dragon Center, now this is another point worth highlighting. The Dragon Center is a beast of an application with plenty of features in it. Part of it is the System Tuner that allows you to configure various settings ranging from the DPI, CPU offsets (Cor Clocks and VRAM clocks), fan speed, display colour modes or even launching applications upon activation. When you push the machine to its maximum performance, it no longer remains library friendly that it usually is. When needed, the fans can spin very fast, and produce a lot of noise! How fast, you ask? In normal mode, only one fan spins at about 2000 rpm, keeping everything calm and subtle with almost no noise at all. When you switch it to performance mode, the backup fan activates and all fans spin at around 6500 rpm which is more than THREE times the normal spin rate. This sleeping dragon suddenly activates with so much noise, uncovering its once stealth, turning into the beast that is hidden down under.
This, ladies and gentlemen, is what the MSI GS65 Stealth Thin 8RF all about!
MSI GS65 Stealth Thin 8RF Cinematic Video
As a round up here's a bonus item for you, our beloved readers. As we were capturing the unboxing video, we realized that this machine has more to give than it demands. It has some really neat aspects that deserves some attention and so, we decided to create a cinematic video with the idea of "Stealth" around it.
Conclusion
The hardest part about reviewing the MSI GS65 Stealth Thin 8RF was to find its shortcomings, because they're almost non-existent! I am not even exaggerating here. It's so powerful, yet it defines simplicity. It's portable and it has one of the best battery life I have ever seen in a gaming laptop. The display is stunning, the customizability is never ending. The keyboard effects can kill your time. If all that is not enough, how about this? This turns out to be the first ever MSI Gaming Laptop that I actually put my hard earned RM10,699 on!