Review
MSI Prestige 14 A10RB Review – Ultraportable Workhorse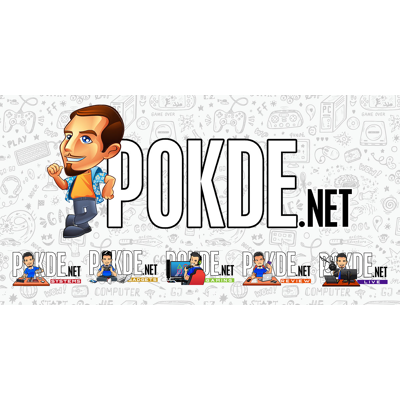 Overview
Designed with content creators in mind, the MSI Prestige 14 A10RB aims to give you power in a portable package. Is it worth your money? Let's find out.
Positives
+ Solid build quality
+ 10th Gen Intel Core i7 + MX250 combo
+ Super speedy 512GB SSD storage
+ Quick and reliable fingerprint scanner
+ Light and easy to bring around
+ USB-C charging
+ Useful software suite
Negatives
- Dim display
- Battery life is decent at best for a productivity laptop
- A little short on ports
- RAM configuration is holding back its true potential
Unboxing the MSI Prestige 14 A10RB
Inside the box of the MSI Prestige 14 A10RB laptop, we found the following items:
Quick start guide
User guide
Warranty card
90W power adapter
Power cable
The MSI Prestige 14 A10RB laptop itself
Appearance
For our review unit, we got the Carbon Grey colour variant of the MSI Prestige 14 A10RB laptop. It has a very clean, classy look thanks to the more neutral colour choice. Looking at the lid, you can get a clear glimpse of its all-metal build with a small MSI logo residing in solitude here. Surprisingly, it's not a fingerprint magnet, which is great.
Open up the lid, which can easily be done with one hand, and you get a clear view of its 14-inch Full HD IPS-level display, a chiclet keyboard with backlighting, a surprisingly long trackpad with a fingerprint scanner, and product stickers.
The bezels are really thin on the sides, but noticeably thicker on the top and bottom. The webcam resides on the top bezel while the bottom bezel has the MSI logo. You can open the lid up to 180° flat, which makes it rather versatile. Given the size, it's no surprise to not see a Numpad here.
On the left side, you have two USB-C ports, LED indicators, and a MicroSD card reader. As for the right side, you have a 3.5mm combo audio jack and two USB-A ports. There's nothing on the rear.
Moving to the bottom, you have two long plastic feet on the top and bottom, two speaker grilles, product stickers, and an air vent that looks like a graphic equalizer. There are also six exposed screws here, with one hidden under the Factory Seal sticker.
Overall, the MSI Prestige 14 A10RB may sound like a generic productivity laptop on paper but it ended up looking way better than expected. It's classy, compact, and has a solid build quality. It's one of those laptops you have to see and feel in person to really appreciate it.
Specifications
Performance
Starting off with CrystalDiskMark, the speeds are amazing. In case you're wondering, the MSI Prestige 14 A10RB uses the 512GB Western Digital SN730 NVMe PCIe SSD. You can expect excellent speeds for loading, boot ups, and more.
In Cinebench R15, the Intel Core i7-10510U seemed to perform more like an i5. I suspect this has something to do with optimizations as it's using a single stick 16GB RAM. Perhaps with dual-channel RAM, we can really see it soar.
The story differs a bit in Cinebench R20 as it perform on par with CPUs within the same range. Perhaps the newer technologies that the 10th Gen Intel Core CPUs offer isn't fully taken advantage of in the older benchmark.
In Unigine SuperPosition's 4K Optimized benchmark, we didn't expect it to do well. While it does have a discrete GPU, it's only a GeForce MX250. It would be tough to run anything in 4K with that. You'll definitely see a huge difference in score the moment it jumps to at least a GTX 1050, but even that is still weak for 4K.
A similar pattern can be seen in 3DMark's Time Spy benchmark, albeit not as bad. I find it interesting that a laptop running the same GPU but with a 10th Gen Intel Core i5 managed a better score. I'm aware of the dual-channel RAM on that, so perhaps that played a major factor.
In PCMark, the MSI Prestige 14 A10RB performs pretty well in all areas. It's definitely a productivity laptop first but thanks to the GeForce MX250, you can get a decent experience when it comes to content creation. If you want something stronger on that end, you'd most likely have to sacrifice the portability, and this one is a very portable 14-inch laptop.
The battery life of the MSI Prestige 14 A10RB on PCMark's Modern Office endurance test is decent at best. It managed to last 5 hours and 49 minutes (349 minutes). In the gaming endurance test, it only managed to get an hour and 2 minutes. I did expect it to score better, at least in Modern Office, but it's still not bad.
If you're looking for something more gaming-oriented, check out our review of the MSI Alpha 15 by clicking right here.
User Experience
The MSI Prestige 14 A10RB is an ultraportable productivity laptop. It looks good, feels good, and has decent firepower inside. It's powered by the Intel Core i7-10510U CPU with NVIDIA GeForce MX250 GPU. It has an 16GB single channel DDR4 RAM with 512GB NVMe SSD. 16GB RAM is great but it would've been better if it was 8GB x 2 as dual-channel RAM would be far more efficient. The laptop's true potential is held back because of this.
It's worth pointing out that when you open the lid, the hinge gives it a bit of a lift for improved airflow, which is great.
It uses a 14-inch Full HD IPS-level display with 60Hz refresh rate. The viewing angle is good and you get nice, vibrant colours. I find that the display a little dim, which might scare away some professional creators. It's worth noting that you can open up the lid up to 180° flat. The display itself doesn't seem to wobble or flex even when I type a little hard, which is great. It would be better if it had touchscreen support for improved productivity.
The MSI Prestige 14 A10RB is a little bit short on ports. You get two USB-C ports (both of which can be used to charge via Power Delivery), two USB 2.0 ports, a combo audio jack, and a MicroSD card reader. While you can output display via the USB-C port (DisplayPort support), it's not a common option for consumers.
Moreover, the lack of an RJ45 LAN port can hinder its productivity potential. For most people to make full use of this, you definitely need to get yourself a USB-C hub which will add more USB ports, an HDMI port, and a LAN port. Lastly, USB 2.0 in a 2020 laptop makes it feel a little outdate.
The keyboard is a bit of hit and miss for me. I'm okay with it not having a Numpad given the size, it has white backlighting, and a short travel distance means that you can type quickly and comfortably. As for typing itself, it feels a little loose to me. It feels like a linear switch that went too light. Some of you may like it, but I'm personally not a fan of this.
As for the trackpad, it's oddly long compared to most other laptops. However, it still works great and I have no complaints. The fingerprint scanner located here works excellently. It's as reliable and fast as the ones on smartphones today. Rather than use passwords, you should just use this instead for a more seamless experience.
On the software side of things, there is a plethora of useful software that you can make use of. Here, you can download additional creation-based software such as video editing software, monitor system performance, optimize battery usage, and more. The MSI Driver & App Center lists down all drivers and utilities in a single interface for easier updating. Lastly, MSI True Color lets you optimize your viewing experience based on what you're doing. Whether it's work, gaming, or to reduce blue light, it's very useful to have.
As for the speakers themselves, it works surprisingly well. What it lacks in bass, it makes up for it in clarity, even for vocals, and the sound is directed towards the user. My only complaint is that the speakers could be louder, but it's a minor issue. You can enhance your listening experience using the Nahimic audio software, whether it's for the speakers or with your favourite pair of headphones.
MSI Prestige 14 A10RB Verdict
The MSI Prestige 14 A10RB is a good productivity laptop that you can consider for work or studies. You get good performance for this type of laptop, solid build quality, reliable fingerprint scanner, useful software suite, and USB-C charging in a 14-inch ultraportable package.
However, it's a bit short on ports, the battery life is decent at best, the RAM configuration is holding its true potential back, and the display is a little dim. It's still a good laptop to consider if you want one for work if you're okay with its price tag of RM4,899. With that, I award the MSI Prestige 14 A10RB with our Silver Pokdeward.
Big thanks to MSI Malaysia for providing us this laptop for the purposes of this review.