Love Retro Games? Here's How You Can Turn Any Android Device Into A Retro Gaming Console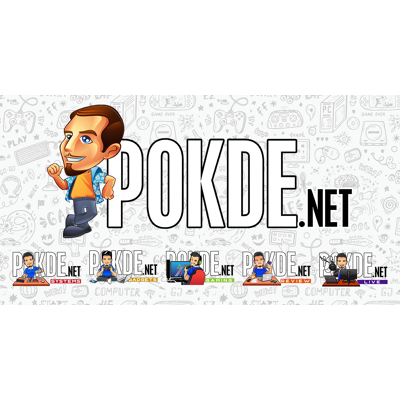 Retro gaming is becoming more and more popular in recent years, with the older games' simpler and playful graphics, a more straightforward gameplay, and a general sense of nostalgia fuelling its popularity. This is evident in the recent re-releases of mini retro consoles such as the NES and SNES Classic Editions, PlayStation Classic, and Sega Genesis Mini (I'm still waiting for a GameBoy re-release though. C'mon Nintendo!).
Retro gaming's rise in popularity has also paved the way for emulators to play, thus making retro games even more accessible than it ever was before. However, the emulation scene can get pretty complicated and oftentimes intimidating for the uninitiated, which is where we come in. In this article, we'll show you how you can easily navigate the emulation scene and turn any old Android device into a retro gaming console.
RetroArch
There are many different kinds of emulators out there and to navigate through all of that can be a real chore. Fortunately, there is a way to make your life a lot easier and that is by using RetroArch. RetroArch is an all-in-one app that features pretty much every retro console emulation under the sun. You can download RetroArch straight from the Play Store. There is 64-bit version of RetroArch as well which you can download if your device is capable.
Starting Up RetroArch
Once you have RetroArch installed on your device, what you want to do first is to do determine which game console you want to play and download the corresponding cores. To do that, all you have to do is to
Tap on "Load Core" from the home screen, tap "Download Core" and select your cores.
After you've downloaded your chosen emulation core, load your games by going into the "Load Content" option.
Then, select your games from your phone's root files. It's best to create a new "ROMs" folder in your device's root and place all of your ROMs there for ease of use.
A word of advice regarding retro game ROMs. It is 100% percent illegal to download ROMs off the internet so we recommend you use ROMs of the games you already have in your existing collection. Using ROMs that you get from your own games is considered fair use. 
You can also set up playlists for your games which will automatically sort each game into their very own playlists according to their respective game systems. What you need to do is navigate to the playlist section (tap the button next to the home button), tap on "Scan Directory", and select your ROMs folder.
Once you've scanned the folder, you can now find your games all sorted out based on their consoles. I found that the playlist feature does not work for all games as the playlist for my PSP games were strangely absent. It's not much of an issue as I can still access them manually through the "Load Content" option.
Playing Games on RetroArch
Once you've started a game, you might have to do some button configurations especially if you're using an external Bluetooth controller. It's a little finicky but it works, and is necessary if you want to fully enjoy your games. To configure your controls,
While in-game, tap on the little RetroArch button to access the Quick Menu.
From there, scroll down until you find "Controls".
Then, you can configure your controls and save them so that you can use them for all games on the same core through "Save Core Remap File" or just for one game's use through "Save Game Remap File".
And with that you're basically ready to play your favourite retro games however, there are some issues I discovered while gaming on RetroArch. There are a few consoles as well as some games that RetroArch can't run properly. Consoles like GameCube weren't able to run at all and certain games had frame rate issues that made them practically unplayable. I'm not sure if it's chalked up to my device not being powerful enough or the console core itself isn't stable enough to run properly.
Hardware
Now let's talk about hardware. You might want to get a proper external Bluetooth controller to fully enjoy the retro gaming experience. Bluetooth controllers such as a PS4 DualShock 4 controller or an Xbox One controller would do the job pretty well. However, I do recommend getting a controller that you can attach to your phone directly such as the Razer Junglecat or GameSir G4s so you can game on the go. Alternatively, you can purchase a clip which you can use to attach your phone to your existing XBOX One or DualShock controller.
You might want to make sure that you have a decent enough Android device. I ran RetroArch and the games on my old ASUS Zenfone 5Z, which packs a Snapdragon 845 SoC and 6GB RAM so I ran most of the games without a hitch. However, I have also seen people running games smoothly on RetroArch with an old Redmi Note 5. If your device's specs run somewhere between these two devices, then you shouldn't run into any major problems.
Say Hello To Your Android Retro Gaming Machine
Hope these are enough for you to try retro gaming on your Android devices. The world of retro gaming is vast with plenty of other emulators that you can try and test out. In my opinion however, RetroArch will always at the top of my list when it comes to running retro games.
If you don't want to use emulators for some retro gaming fun then you can also find a few retro games that have been ported to Android. Some of these games include Sonic the Hedgehog games (Sonic the Hedgehog 1, 2, 3 and Sonic CD) , Baldur's Gate series, Star Wars: KOTOR, classic Final Fantasy games (Final Fantasy I to VII, IX and Tactics) and more.