Review
Samsung Galaxy Watch4 Classic Review – Mainstream Appeal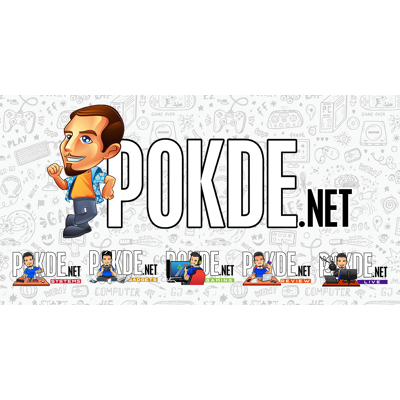 Overview
The Samsung Galaxy Watch4 Classic brings a suite of improvements, especially efficiency and health, over its predecessors. Is it worth your money? Let's find out.
RM1,299 (42mm)
RM1,399 (46mm)
Positives
+ Packed with plenty of features
+ Solid build quality with Corning Gorilla Glass DX and IP68
+ Wi-Fi and Bluetooth connectivity
+ User-friendly One UI Watch (Wear OS)
+ Attractive design and suitable for everyday use
+ Rotating bezel is very useful
+ Improved battery life
+ Better health features
Negatives
- Battery life could use some improvements
- Some health features could benefit from having more insight
- Feature limits for non-Samsung smartphones, especially iPhones
- Pricey
Unboxing the Samsung Galaxy Watch4 Classic
The packaging of the Samsung Galaxy Watch4 Classic is essentially the same as their other, more recent smartwatches. It's a long white box with it being laid flat as opposed to a smaller box with the wristband tied up. Inside the box, you can find the following items:
Quick start guide
Terms and conditions booklet
Charger
The Samsung Galaxy Watch4 Classic itself
Appearance
The Samsung Galaxy Watch4 Classic is one of the two new wearables introduced by the Korean giant recently at the latest Galaxy Unpacked event. For our review unit, it came with a 42mm Ridge Sports Band, which is a fluoroelastomer material that is durable and can withstand sweat, making it ideal for workouts.
Looking from top, you can see the 1.4-inch Super AMOLED Display with Gorilla Glass DX. The resolution has seen an improvement over last year's model as it went from 360 x 360 to 450 x 450. It's worth noting that the bezels can rotate, and it makes an audible click with each rotation.
The band being used is the aforementioned fluoroelastomer material, which will remind you of the typical silicon strap used for wearables. It's black in color and can stretch a bit. If you don't like it or prefer to have different straps for different purposes, it's quite easy to change it out.
As for the rear of the smartwatch, you can see the charging contact, the model the wearable, and some other text giving you more information on the product. There is a circular pattern that alternates between silver and black here.
Overall, the Samsung Galaxy Watch4 Classic isn't a huge departure from its predecessor in terms of design. However, it does introduce a number of good improvement which we'll dive deeper in the User Experience section. It looks suitable for workouts and can look classy when paired with a leather strap or metal band. As such, I recommend having a few straps ready for different use purposes.
Samsung Galaxy Watch4 Classic Specifications
Display
1.4″ 450 x 450 Super AMOLED display with Corning Gorilla Glass DX, Always-on display, 321 ppi
Water resistance
IP68 (50mm water resistant)
CPU
Dual core Samsung Exynos W920 @ 1.18GHz
Memory
1.5GB RAM, 16GB storage
Features

Samsung Pay
MIL-STD-810G compliant
ECG certified
Blood pressure monitor
Compatible with standard 20mm straps
Rotating bezel
Natural language commands and dictation
Bluetooth 5.0
Wi-Fi 802.11 a/b/g/n dual-band
NFC
GPS with A-GPS, GLONASS, GALILEO, BDS

Sensors
Accelerometer Gyroscope Barometer Heart rate
Battery
361 mAh, Qi wireless charging
Dimensions
45.5 45.5 x 11 mm 52 g
If you would like to compare this with the Samsung Galaxy Watch3, check out our review of that smartwatch by clicking right here.
User Experience
Pairing
Just like previous models, the Samsung Galaxy Watch4 Classic can be used on its own. To make full use of it, you will need to connect it to your smartphone with the Galaxy Wearable app. Pairing it is very easy as all you need to do is:
Activate Bluetooth
Search for the smartwatch
Select it and continue with the pairing / verification process
Follow the instructions on the app for added personalization
For the most part, the app will take care of the process for you. It will take 2-3 minutes at best unless there's an update available in the first connection, which can take a little long to finish as it will transfer over via Bluetooth. In this case, best to keep your smartphone close to the Samsung Galaxy Watch4 Classic.
General Use
The Samsung Galaxy Watch4 Classic is powered by the Exynos W920, which is notable for being the first 5nm processor to power wearables. It's slightly stronger than the Exynos 9110 but it's said to be noticeably more energy-efficient. Memory has also seen an upgrade as the RAM has increase by 500MB while the storage has doubled, effectively putting it at 1.5GB RAM and 16GB storage.
Instead of Tizen OS, this new series of wearables have moved to Wear OS with One UI Watch. This is a good move in my opinion given that Wear OS has matured more over the years, giving it more use and versatility. There isn't too much different in terms of interface with One UI Watch, so I'm sure most people would have an easy time with it. Personally, it's visually smoother than its predecessors.
To navigate through the Samsung Galaxy Watch4 Classic, you will be using either the touchscreen or the rotating bezel for the most part. I had the most fun with the rotating bezel as it works pretty fast and it somewhat provides me with a fidget toy of sorts, and I tend to spin it out of boredom. Either way, both work reliably and I'm sure you'll be happy using them.
As far as apps are concerned, the apps that are included in the watch generally works fast and reliably. If you often use Samsung Pay, it's even easier with this as you don't even need to take your phone. Even messages now can display pictures, emoji, and conversation history for new messages. Moreover, new gesture controls make it easier to use the smartwatch, such as shaking your wrist to mute incoming calls.
Given the move to Wear OS, app supports has improved significantly as there are more apps compared to other wearable OS. You have more options which means you can further expand its functionality. While I honestly don't mind not having it as I would rather use the smartphone directly, having the ability is great, especially for times when you can't easily use your phone directly.
If you're using this with a Samsung device, you won't be facing any trouble with it. With other Android devices however, you're going to be spending some time installing a myriad of apps assuming you want to make full use of this smartwatch, such as fitness tracking. If you're using an iPhone, don't bother as limitations will not allow you to use this to its fullest potential.
Unlike apps, there is a good variety of watchfaces available for the Samsung Galaxy Watch4 Classic, both free and premium ones. If the pre-installed ones aren't good enough for you, you can find more on the Galaxy Apps Store. Whether you find something you will like is a different story as I personally like what's already included. Keep an eye out for the more interactive ones as some will display differently when you get notifications or do specific things with it.
Like before, you can use voice commands on the Samsung Galaxy Watch4 Classic. Personally, I'm surprised that it works better than before as it seemed to understand my words better than in previous models. I don't think this is much to do with improved microphone but rather, an improved AI system that now has a more nuanced understanding of vocals.
Health
The Samsung Galaxy Watch4 Classic has seen a notable boost in the health department. It is now capable of detecting your body composition with some degree of accuracy, although it will require some input including your weight and height. This will make it easier for those who need a clearer starting point to lose weight / gain muscle mass.
Apart from that, it does have the necessary features in case you want to use it for that. It has activity tracking, workout detection, heart rate monitoring, enhanced sleep tracking, blood oxygen monitoring, and VO2 Max reporting. Similar to the Apple Watch, it can even call an emergency contact automatically if it detects a fall.
It does seem to track well enough as it shows a detailed description of my heart rate, calories and other data during my badminton and jogging sessions. The sleep tracker still gives me a score to evaluate how well I slept but I can't make full sense of it, and could benefit from having better insight. However, it can be tough to do so since the science behind sleep still requires extensive research. 
Battery Life
The Samsung Galaxy Watch4 Classic is packed with a lot of features and, depending on how you use it, battery life is bound to tank. One thing I can say for sure is that it is an improvement over its predecessor as it lasted 38 hours with Always-on Display and and zero battery saving features enabled.
This means you are going to charge it on a daily basis, if not once every two days assuming you are a light user. It can definitely last a full day with ease so when you're not using it, just put it on the magnetic charger, which is convenient to use. Personally, I hope one day I can see Samsung produce a smartwatch of this caliber (if not better) with a battery life of at least a week, which would be a major convenience booster.
Samsung Galaxy Watch4 Classic Verdict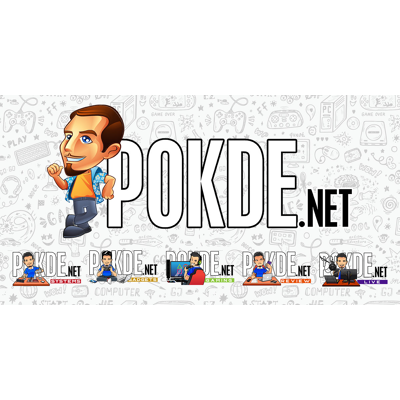 The Samsung Galaxy Watch4 Classic is a great smartwatch for those who want one that is suitable for both casual and formal setting, and also for the health-conscious folk. Best to have different straps for different purposes for a more fitting look. Starting from RM1,299, it can be a bit pricey but it's pretty worth buying, especially if you use a Samsung smartphone.
At the end of our Samsung Galaxy Watch4 Classic review, I award this smartwatch with our Silver Pokdeward.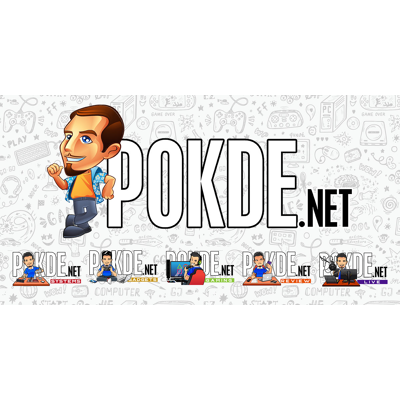 Big thanks to Samsung Malaysia for sending us this smartwatch for the purpose of this review.