Review
Samsung Galaxy Watch 3 Review – Classy, Feature-packed Smartwatch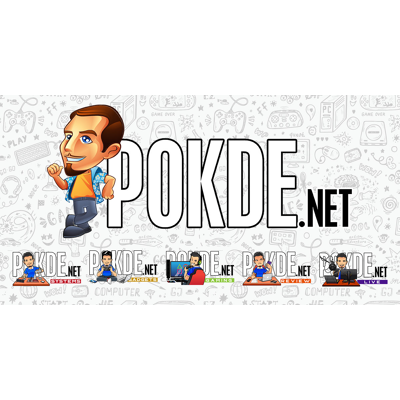 Overview
The Samsung Galaxy Watch 3 is a classy smartwatch with solid build quality and chock full of features. Is it worth the asking price? Let's find out.
Positives
+ Packed with plenty of features
+ Solid build quality
+ Corning Gorilla Glass DX
+ IP68 water resistance
+ Wi-Fi and Bluetooth connectivity
+ User-friendly UI
+ Attractive design and suitable for everyday use
+ Rotating bezel is very useful
Negatives
- Battery life could use some improvements
- Bixby isn't particularly consistent
- Certain sensors' accuracy need a bit more work
- App support is lacking
- Pricey
Unboxing the Samsung Galaxy Watch 3
We kickoff our Samsung Galaxy Watch 3 review with the unboxing. It's a tall, thin box as you'd expect for a watch. Inside it, you will find the following items:
Quick start guide
Terms and conditions booklet
Charger
The Samsung Galaxy Watch 3 itself
Appearance
For our review unit, the Samsung Galaxy Watch 3 has a stainless steel body and comes with a black leather strap. It looks like a stylish watch that adheres to a more classy look, making it suitable for everyday wear. In fact, the only way to make it more suitable for certain attires is to simply change the strap, which isn't hard to do.
Looking from the top, you can see that it has a round face with two rounded buttons on the right side and looks similar to the Samsung Gear S3 Classic. You get a 1.4-inch Super AMOLED display with Corning Gorilla Glass DX and touchscreen support. You also have a rotating bezel for easier navigation, which also protrudes a bit so you'll know what you are touching.
Moving over to the back, you get to see the a bunch of words here, such as the model number and features like MIL-STD-810g. This is also the side that will come into contact with the charger to juice it up. Here, you can get a good feel of the stainless steel body, and easily tell that they've used more premium materials to build this gadget.
As for the leather strap, it certainly indicates that it's meant for everyday wear, compared to rubber straps which are more fitting for exercises. It's not exactly top quality leather but it's definitely comfortable to wear. If you want, you can always change the strap as it's compatible with any standard 22mm strap. The smaller model will be compatible with 20mm straps instead.
Overall, I am a fan of how the Samsung Galaxy Watch 3 is designed. It looks classy, it has great build quality, and it doesn't look like some geeky or corny gadget that is being worn on wrists. There's more I could go about it, like the rotating bezels, but I'll get to that in the User Experience section.
Looking for a Samsung smartphone to pair with this smartwatch? Check out our review of the Galaxy Note 20 Ultra 5G by clicking right here. If you want something a bit more affordable, you can check out the regular Note 20 by clicking here instead.
Samsung Galaxy Watch 3 Specifications
User Experience
The Samsung Galaxy Watch 3 is a gadget that you can use on its own. However, it's full potential will only be unleashed if you connect it to your smartphone with the Galaxy Wearable app. Connecting is very easy, as you simply need to activate Bluetooth, search for the smartwatch, connect to it, and the app will take care of it for you. It will take 2-3 minutes at best unless there's an update available in the first connection.
For those of you who aren't aware, this smartwatch is using Tizen OS and not Wear OS. From my own experience, Tizen OS works smoother, faster, and is generally easy to use. That last part can be subjective as some find Wear OS more user friendly, but both shouldn't be hard to use for most people. It also has the same CPU as the Galaxy Watch Active 2, but it has more RAM and storage, at 1GB and 8GB respectively.
To navigate through the Samsung Galaxy Watch 3, you will be using either the touchscreen or the rotating bezel for the most part. I had the most fun with the rotating bezel as it works pretty fast and it somewhat provides me with a fidget toy of sorts, and I tend to spin it out of boredom. Either way, both work reliably and I'm sure you'll be happy using them.
As far as apps are concerned, the apps that are included in the Samsung Galaxy Watch 3 generally works fast and reliably. If you often use Samsung Pay, it's even easier with this as you don't even need to take your phone. Even messages now can display pictures, emoji, and conversation history for new messages. Moreover, new gesture controls make it easier to use the smartwatch, such as shaking your wrist to mute incoming calls.
However, app support is rather limited, which means that there are a lot that you would do on a smartphone that you still can't do with this smartwatch. It's not a dealbreaker by any means but if you're expecting a rich supply of apps, that may still take some time to reach. You're most likely only going to stick with the apps that Samsung included in here.
If you're using this with a Samsung device, you won't be facing any trouble with it. With other Android devices however, you're going to be spending some time installing a myriad of apps assuming you want to make full use of this smartwatch, such as fitness tracking. If you're using an iPhone, don't bother as limitations will not allow you to use this to its fullest potential.
Unlike apps, there is a good variety of watchfaces available for the Samsung Galaxy Watch 3, both free and premium ones. If the pre-installed ones aren't good enough for you, you can find more on the Galaxy Apps Store. Whether you find something you will like is a different story as I personally like what's already included.
You do have the ability to use voice commands with the Samsung Galaxy Watch 3. However, my experience with Bixby isn't as consistent as with Google Assistant. Moreover, it can take some time for Bixby to execute the necessary actions, such as taking more than 10 seconds to set a timer. I would like to point out that this type of technology tends to get better the more you use it as it continuously learns for improvement, so my experience on this may not be the best given the limited time I had with it.
While the Samsung Galaxy Watch 3 isn't a fitness watch, it does have the necessary features in case you want to use it for that. It has activity tracking, workout detection, heart rate monitoring, enhanced sleep tracking, blood oxygen monitoring, and VO2 Max reporting. Similar to the Apple Watch, it can even call an emergency contact automatically if it detects a fall.
For the most part, it managed to track well. The only issue I faced is the blood oxygen report, which seems to have trouble getting a read. While tightening strap usually works, sometimes it doesn't and I have to repeat it again. As for the sleep tracker, it did give me a score to evaluate how well I slept but I can't make full sense of it.
Even after what I felt was a good night's sleep, I didn't get to score above 50, which makes me feel like I have been getting poor sleep. It is a little cumbersome to sleep with the watch on so that may have resulted in a little less quality sleep. The science behind sleep tracking is a mix of everywhere so I don't blame Samsung for this, so best to treat it as a rough gauge as oppose to an exact figure.
Battery life is an area that I am very critical with for any gadget. From my own use while having it connected to my Galaxy S20 Ultra, the Samsung Galaxy Watch 3 lasted about 34 hours with Always-on Display and no power saving features enabled. While it can at least go through a full day's worth of use with ease, I'm not a fan of charging wearables on a daily basis.
If a smartwatch can last a week or close, that is when I can truly say that it has good battery life. 3 to 5 days would be decent, while anything lesser can be a bit of a hassle to use. This is especially the case when it takes close to 2 hours for a full charge. I can understand that given how feature-packed it is, it's hard to get a lengthy battery life but I hope the next iteration will bump up the 340 mAh capacity.
Samsung Galaxy Watch 3 Verdict
The Samsung Galaxy Watch 3 is a feature-packed smartwatch fit for everyday use with good looks to boot. You get solid build quality, user-friendly UI, IP68 water resistance, attractive design, a very useful rotating bezel, and a boatload of features you can take advantage of.
However, the battery life is a little weak, app support is lacking, Bixby could use some improvements, some of the sensors' accuracy may need a little bit more work, and it's pricey. It's still a good smartwatch nonetheless but as for whether this is a good fit for you will highly depend on what you want / need in a smartwatch.
At the end of our Samsung Galaxy Watch 3 review, I award this smartwatch with our Silver Pokdeward.
Big thanks to Samsung Malaysia for sending us this smartwatch for the purposes of this review.