Review
Samsung Galaxy Note 20 Ultra 5G Review – Master of All Trades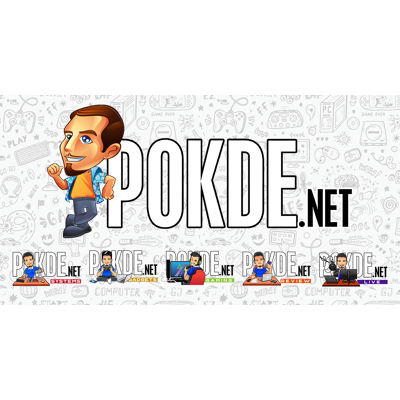 Overview
The most premium offering in the new Note 20 series, the Samsung Galaxy Note 20 Ultra 5G has plenty to offer and aims to be above the "jack of all trades" to be the "master of all". Is it worth your money? Let's find out.
Positives
+ Good performance
+ Camera works great
+ Breathtaking OLED display
+ Solid stereo speaker performance
+ Corning Gorilla Glass Victus for added protection
+ S Pen is super useful
+ One UI 2.5 brings a whole lot of improvements
+ Good battery life
+ Solid build quality with IP68 rating
Negatives
- Very pricey
- No headphone jack
- Camera bump protrusion is a little scary
Unboxing the Samsung Galaxy Note 20 Ultra 5G
Let's kick off the Samsung Galaxy Note 20 Ultra 5G review with the unboxing. Unlike the typical reviews, we did a special livestream unboxing for this one, which you can watch right above here. Inside the box, you should be getting the following items:
User guide and warranty card
SIM ejector tool
Charger
USB-C cable
AKG earphones (USB Type-C)
The Samsung Galaxy Note 20 Ultra 5G itself
Appearance
For our unit of the Samsung Galaxy Note 20 Ultra 5G smartphone, it comes in the new Mystic Bronze. Personally, I feel like this colour stands out more than the others (Mystic Grey, Mystic Black, Mystic White, and Mystic Green) but not enough that it would be like a sore thumb. There's nothing wrong with choosing the other colour variants either so go for the one you like most.
Looking at the front, you have a large 6.9-inch WQHD+ Dynamic AMOLED display with practically no bezels. The bottom bezel is the thickest but even then, it's still minimal so you essentially get a full screen on the front. There is also a curvature on the left and right sides of the display. The selfie camera is centered, taking a small amount of space at the top of the screen. The earpiece is also discretely located here, which doubles as one of the two speakers. The ultrasonic fingerprint sensor is under the display.
The left side of the Samsung Galaxy Note 20 Ultra 5G is empty but on the right side, you can find the power button and a volume rocker. On the top, you can find the SIM tray, which will require a pin to eject it, and a microphone hole. On the bottom, you will find the S Pen slot, a speaker grille, a USB-C port, and another microphone hole.
Moving on to the back, you have a clean, metallic matte finish and a triple-camera setup on the top-left corner. Like the S20 Ultra, the camera does protrude quite a bit so if you're worried about accidental damage or dust collection, get a protective case puts the rest of the back on the same elevation. This is arguably one of the most solidly built devices I've held thus far in my career. While it doesn't have the best grip, it's a lot less slippery to hold compared to the S20 Ultra. Moreover, it's not a fingerprint magnet, which is great.
The S Pen matches the colour scheme of the smartphone itself. It looks the same as previous S Pens, having a locking mechanism at the top when you slot it inside the Samsung Galaxy Note 20 5G, the S Pen button, and a pointed tip to give you a better feel when writing with it on the display.
Overall, the Samsung Galaxy Note 20 Ultra 5G has a design and build quality that is what you'd expect from a premium flagship smartphone. It feels solid, has a classy look, and the punch hole selfie camera looks way better than those ugly notches you tend to see in other devices. Personally, the Mystic Bronze colour variant is the best looking one, but this is subjective.
Specifications
Performance
Starting it off with Antutu v8, the Samsung Galaxy Note 20 Ultra 5G managed a pretty high score. Unlike the S20 Ultra 5G, it managed to break the 500,000 barrier, only losing out to the Snapdragon 865 devices. It's interesting how the Exynos 990-powered S20 Ultra had a noticeable difference in score when I expected it to be negligible at best.
As for Geekbench 5, the single core performance of the Samsung Galaxy Note 20 Ultra 5G is the second highest in our list of benchmarked devices. While the multi-core score isn't as high, it's still a pretty solid score nonetheless. It's shaping up to be a powerhouse, that's for sure.
In 3DMark for Ice Storm Unlimited, Sling Shot, and Sling Shot Extreme, the Samsung Galaxy Note 20 Ultra 5G performed pretty well. It only lost to the S20 Ultra 5G in Sling Shot Extreme. In this particular case, the difference is negligible, but it's still worth pointing out that it performs noticeably better than a Snapdragon 855 device.
Then we have PCMark's Work 2.0 benchmark, which tests for productivity use. The Samsung Galaxy Note 20 Ultra 5G performed admirably, beating out a Snapdragon 865 device and is the 5th highest scoring device in our list thus far. Here, it even comes very close to Snapdragon 865+ devices, which is great.
Lastly, we have PCMark's Work 2.0 endurance test for battery life. Given that most people would use this on Adaptive refresh rate which will automatically switch between 60Hz and 120Hz for better efficiency, we only ran this test once. It's no surprise to see it lose to the S20 Ultra 5G given that it has 500mAh less battery capacity but it's a good score nonetheless. In fact, it's actually more efficient than the S20 Ultra 5G if you take into account its score and the battery capacity.
As for my own personal use, I actually found myself being able to easily last through a whole day. However, this is because I activated dark mode and I'm not on my phone at all the times. I'm generally a medium user with just social media apps, messaging, some calls, and some gaming (Tales of Crestoria). I am using the Adaptive refresh setting and 50% brightness, so you can actually get a bit more juice if you stick purely to 60Hz and lower the brightness some more.
If you're wondering about charging speed, you can get 30% battery life in 15 minutes, with full charge taking one hour and 6 minutes. The charger I used is the 25W fast charger included in the box. It's not exactly fast but it's within reasonable times.
If you want to compare our Samsung Galaxy Note 20 Ultra 5G review to the S20 Ultra 5G, click right here.
User Experience
The Samsung Galaxy Note 20 Ultra 5G is a rather large smartphone. However, it still feels easy to hold and use with one hand given that it isn't particularly wide. Furthermore, it feels solid when held and it doesn't feel slippery to hold. With IP68, it's water and dust resistant up to 1.5 meters and 30 minutes of submersion, which is great.
One thing I had to get accustomed to is the curved nature of the display. At times, I accidentally press certain things that I didn't mean to, like the symbols key on the virtual keyboard, among other things. However, this didn't take long to get used to so I doubt most people would have trouble with it. If you find that the display isn't responding the way you expected it to, your hand may be touching the curved sides.
Like their most recent flagship, the Samsung Galaxy Note 20 Ultra 5G has the option for a 120Hz refresh rate display. This time however, they implemented it in a smarter, more efficient way. Instead of outright selecting 120Hz, you have the option of selecting Adaptive, which will automatically switch between 60Hz and 120Hz depending on what you're doing.
This will let people enjoy the buttery smooth refresh rate and minimizing battery drain at the same time. There is one limitation you need to take note of, which is that you can only run 120Hz on FHD+ resolution. On WQHD+, you will be restricted to 60Hz. This isn't a big deal as it's hard to notice the difference between the two resolutions.
It's very enjoyable to use the Samsung Galaxy Note 20 Ultra 5G for mobile gaming. You get a huge Dynamic AMOLED display with vibrant colours and a stereo speaker setup for an immersive gaming experience. Regardless of what game you play, you will definitely have a blast with this. Moreover, the Corning Gorilla Glass Victus is said to allow the screen to survive drops on hard, rough surfaces up to 2 meters high.
As for the stereo speakers, it can produce a surprising amount of depth and detail. There's a bit of distortion at max volume but honestly, it's too loud at max volume anyway so I doubt most people would set it that high. It definitely has one of the better sounding smartphone speakers around, and I'm sure anyone would be happy with it for gaming, movies, or just listening to music.
In case you're wondering, the two speakers are the earpiece and a bottom-firing speaker. Also, there is no headphone jack here, so if you want to use earphones, it has to be either USB-C or Bluetooth unless you have an adapter. It does come with the USB-C AKG earphones, which is pretty good to use. If you pre-ordered this, you will get the bean-shaped Samsung Galaxy Buds Live with active noise cancellation for free, and that one uses Bluetooth to connect to devices.
Whether it's for work, gaming, or casual use, I did notice that the Samsung Galaxy Note 20 Ultra 5G can get a bit warm. It's similar to the Galaxy S20 Ultra 5G, which we also reviewed. It doesn't ever get too hot, and it's at a temperature that shouldn't alarm anyone.
Unlike the S20 Ultra, the Samsung Galaxy Note 20 Ultra 5G comes with One UI 2.5 (based on Android 10) which comes with a number of improvements. This includes the ability to use Android 10 swipe gestures for navigation with 3rd party launchers, YouTube searches right on the Samsung keyboard itself, wireless DeX, multi-finger gestures, and more.
Essentially, you have an already user-friendly UI that is further bolstered with helpful features to make your experience even better. If you're not familiar with One UI, you will simply need to familiarize yourself with it, but it shouldn't take long due to its user-friendly nature.
I'd also like to take the time to point out a couple of useful features; Quick Share and Music Share. Quick Share lets you send files to other Galaxy device wirelessly in a seamless manner. Music Share on the other hand lets other devices connect to yours to play music on a connected Bluetooth speaker. These features are very useful to have.
S Pen
The heart and soul of the Galaxy Note series has always been the S Pen. At its core, you can use it as a digital pen if you want to quickly jot down notes, draw something, or even put down your signature. This has always been useful, more so since you can easily sync your work and view it on tablet and Windows PCs just as you left it on the device itself.
If you're in touch with your creative side, there's quite a bit you can do with this. The camera on the Galaxy Note 20 Ultra 5G lets you sketch out your work with ease, with the experience made even better with its more realistic pen-to-paper feel, thanks to its 9ms response time. You can also use the PENUP app and see various artwork made using the S Pen for inspiration.
With that being said however, the S Pen has evolved to more than just writing. You can use it to navigate the smartphone and execute specific actions using Air Gestures. You simply need to hold the S Pen button and move it in a specific way. By default, these are the things you can do with the S Pen Air Gestures:
Back: Exactly the same as the back button for Android devices.
Home: Goes to your home screen.
Recents: Opens the window displaying all your recently opened apps.
Smart Select: Lets you capture a section of your screen to share in a screenshot or create an animated GIF.
Screen Write: Takes a screenshot of what's on display and lets you write on it. You can also share it from here afterwards.
You can customize the actions and disable specific gestures if you wish. You can also have it do specific things in apps. For example, it can act as a remote shutter for the camera app. It can take a while to get used to all the available festures but once you do, it's going to be hard to live without it.
Camera
The camera UI on the Samsung Galaxy Note 20 Ultra 5G has seen a number of changes as part of the new One UI 2.5 update, mostly benefitting those who make use of the Pro mode. This includes:
Pro Video Size option which lets you adjust the resolution of the Pro Video mode,
24FPS recording for 8K, 4K, and Full HD
21:9 aspect ratio for 8K, 4K, and Full HD
Zoom slider control for improved precision (Pro Video mode)
Microphone settings (setting source, change voice mode, etc.)
Volume Unit (VU) meter
Focus Adjust button (Pro Video mode)
Histogram (Pro Video mode)
Video resolution and frame rate indicator (Pro Video mode)
Reset button, changing Pro mode settings back to default
Touch vibration (haptic feedback when touching specific options in Camera UI)
Camera UI adjustments
All of these changes make the Samsung Galaxy Note 20 Ultra 5G, as well as any other Samsung device that will be receiving the One UI 2.5 update, more viable for mobile photographers and videographers who want more control of what they capture. It also means that it turns the device into a much more viable secondary camera for professionals.
The Single Take feature is still here. For those of you who aren't aware, you simply move the device around and it will take take photos, record a short video, and even edit the footage for you. This time, you can adjust the duration of Single Take from anywhere between 5 seconds to 15 seconds, which makes it even more handy. Just like before however, the results can vary so for a more consistent experience, it's still best to capture it yourself. At least you have a quick and hassle-free tool if you ever need it.
As you can see above here, the Samsung Galaxy Note 20 Ultra 5G can take some pretty good photos both at night and with light. If you like those bokeh shots, you can always use the Live Focus feature but even without, it does take good shots with a blurred background depending on the distance of the subject. Selfies generally appear with good detail but the need for at least decent lighting will be more so with the front camera. It's also worth noting that the skin softening effect is more apparent here.
With the Samsung Galaxy Note 20 Ultra 5G, you have a 5x optical zoom with up to 50x super resolution zoom. While it indeed is capable of zooming that far, realistically, you're going to get good shots only up to 10x, and sometimes 30x if it's a bright, sunny day.
Samsung Galaxy Note 20 Ultra 5G Verdict
The Samsung Galaxy Note 20 Ultra 5G is one of the most enjoyable devices I've used for a while. It may be on the pricier side but it's one that will satisfy pretty much any user out there regardless of their lifestyle or purpose. It is a proper jack of all trades, being able to do pretty much anything you want it to excellently, whether it's gaming, work, or multimedia use.
While the lack of a headphone jack may turn some people off, it does come with the AKG earphones, which uses USB-C. On top of that, pre-orders will come with the Galaxy Buds Live for free to sweeten the deal. The camera bump may also be a little scary but that can be solved with a protective case.
I personally wished that more markets get the Snapdragon 865+ variant instead, not for performance, but for better efficiency which will inevitably lead to improvements in the overall battery life. The Exynos 990 is still a solid performer, and the device itself is near perfect in my opinion.
At the conclusion of our Samsung Galaxy Note 20 Ultra 5G review, I award it our coveted Gold Pokdeward.
Big thanks to Samsung Malaysia for providing us this smartphone for the purpose of this review.