Review
Transcend SSD220S 480GB review – entry level SSD for end consumer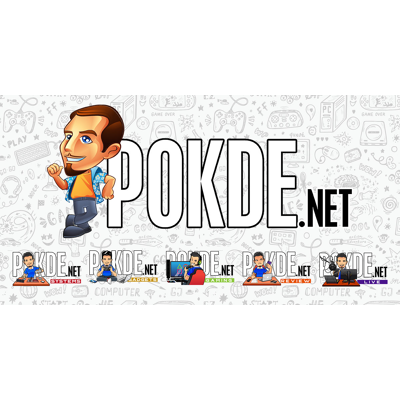 Positives
+Full metal case
+ Excellent performance
+ Very lightweight
+ Affordable price
+ 3 years warranty
Negatives
- TLC NAND flash
SSDs are now pretty much a necessity in any computer. With prices gradually going down, it is difficult to understand why would you turn away from one. However when we go down the price range, we surely have to make some sacrifices. Unlike the Transcend SSD370S we reviewed before that used MLC NAND flash memory, the Transcend SSD220S is a more affordable SSD that packs TLC NAND flash memory. TLC NAND flash memory are cheaper to manufacture than TLC NAND, but it does have its own disadvantages. It has less endurance than MLC, but should be more than enough for most users anyway. Let's get started.
Unboxing
The Transcend SSD220S comes in a packaging that is similar to the SSD370S', white and red color scheme with a few highlight features listed.
Detailed information is available on the back. Transcend offers a 3-year warranty for the Transcend SSD220S, as they do with most of their products.
Inside the box we have the Transcend SSD220S itself, usual documentation along with some brochures of their product. What's missing here is a 3.5-inch adapter, most probably to drive costs even further down.
Appearance
Featuring a full metal case, it looks pretty similar to the Transcend SSD370S.
Flip the drive only a sticker with the specifications, as well as several mounting holes.
Have you ever wonder how much it weighs on a scale? It's very light at only 46 grams, making me want to rip off the metal case to look at the innards but alas I forgot to ask for permission earlier, so we can't take a closer look at the innards.
Testing methodology
I used the Transcend SSD220S as my OS drive when I was testing the ASUS ROG Rampage V Edition 10,.You know, the most expensive X99 motherboard in the market currently which you can read the review here. Table below is the test machine's specifications.
Hardware
Software
| | |
| --- | --- |
| OS | Windows 10 64bit |
|  GPU driver | NVIDIA 372.70 |
| Antivirus | Windows Defender |
| Utilities | CPU-Z, HWmonitor |
| Software used | CrystalDiskBenchmark |
Specification
Performance
The Transcend SSD220S 480GB was benched with CrystalDiskMark. Transcend claims that the drive able to have file transfer speed up to 550MBs read and 450Mbs write. But the result we got was actually a little bit higher, the only explanation on why this happened was controller used on the motherboard.
I also put some games on the SSD and obviously game loading times were very quick. Booting time too was much faster than any conventional HDD.
Conclusion
The difference between TLC and MLC NAND is mainly the endurance. But even with fewer write/erase cycles compared to MLC NAND, I dare say that TLC NAND flash memory should be totally fine for most practical purposes. Priced at around RM500, Transcend SSD220S are among the most affordable SSDs you can find in the market. I award the SSD220S with Silver Pokdeward.