Review
Edifier M3600D THX Certified 2.1 Multimedia Speakers review; An exceptional audio experience, guaranteed by THX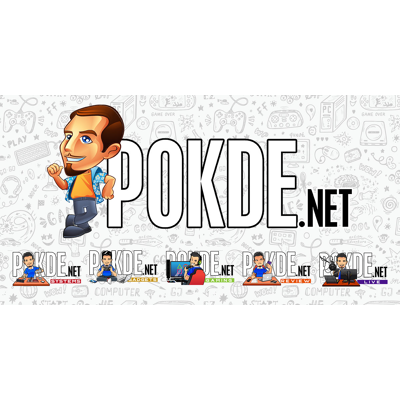 Positives
+ Variety of input options
+ Satellites have small footprints
+ Perfect spatial positioning makes for a stunning audio experience
+ Balanced sound signature perfect for any genre of music
+ Great value for money!
Negatives
- Unable to fill a room with good sound
- No Bluetooth connectivity
Introduction
I have been a fan of Edifier speakers ever since I reviewed the Edifier R1280T which hit quite the sweet spot for me in terms of price to sound quality ratio. I know they can go further though, as they have much higher end products in their line up. Also worth noting is that Edifier Malaysia has been sending one after another of their bookshelf speakers for me to scrutinize, but this time I have something slightly different from them. The Edifier M3600D is a 2.1 speaker system which is THX certified. What does THX certification mean? We will get to that later. Meanwhile, let's take a look at these speakers!
Unboxing
The first thing I noticed when I received this speaker set was the packaging. Gone are the glossy colored printed boxes that the other Edifier speakers I have reviewed came in. This time, it's monochrome graphics on raw cardboard. It doesn't look nearly as attractive at a store front, but considering that many users will probably discard the packaging after setting up the speaker, this change doesn't impact anyone at all.
The top of the packaging features a list of the included accessories. Edifier only provides a 3.5mm to RCA cable, without the additional RCA-RCA cable they provide with their bookshelf speakers. This is understandable since the Edifier M3600D is marketed as a multimedia speaker where it's designed to be used with a computer.
Polystyrene blocks hold everything in their place to ensure that they don't get damaged during shipping. As soon as you open the box you see the satellite speakers, with the subwoofer under it.
And voila, after much effort lifting the subwoofer out of the box, we have here the entire Edifier M3600D out of the box. We have the usual documentation which I have decided to leave out of this shot, while the satellites have non-detachable cables which are also conveniently hidden out of sight.
Appearance
Certain purists will consider a subwoofer an abomination. Well they aren't entirely wrong. Considering the sheer size of the subwoofer, it is a monster alright. The front features the massive 8″ driver behind a protruding metal grille to give you a hint of how much bass this monolith will output, and a little "Certified by THX" sticker that looks almost like an afterthought. The reflex port on the right is huge too. Basically everything about this subwoofer is huge. The rest of the subwoofer is just large swaths of the black wooden trim.
Unlike the massive subwoofer, these are decidedly minuscule in comparison. The single 23/4" full-range drivers in each satellite feature aluminium cones and a reflex port to improve lower frequency response. All of this is behind a thin fabric mesh to ensure no one will be sticking their fingers into your drivers. For those who are accustomed to Edifier's designs, you guys would have noticed that these satellites share their design with the Edifier R19U. The drivers are all new though.
Here you get a better look at the wooden texture of the satellites as well. To drive sound directly to your ears, the satellites are tilted at a 10° angle. Here you can see the cables snaking out from behind as well. The right satellite has an additional 3.5mm input, volume control dial and also a 3.5mm passthrough, so the thicker cable is necessary to ensure that all the signals get transported to and from the DSP and amplifier system in the subwoofer.
Specifications
Power output:
 RMS 35W x 2 (satellites) + 130W (subwoofer)
Signal to noise ratio:
Satellites: ≥ 84 dBA
Subwoofer: ≥ 80 dBA
Frequency response:
40 Hz – 20 KHz
Input sensitivity:
Line 1: R/L: 600 ± 50 mV, SW: 1300 ± mV
Line 2: R/L: 800 ± 50 mV, SW: 1700 ± mV
AUX: R/L: 550 ± 50 mV, SW: 1200 ± mV
Opt/Coax: R/L: 350± 50 mV, SW: 750 ± mV
Input type:
RCA stereo input (2 sets), Optical, Coaxial, AUX
Dimensions:
85 x 175 x 105 mm (per satellite), 265 x 280 x 295 mm (subwoofer)
Weight:
Heavy
Source: Zorloo ZuperDAC connected to a Lenovo Y50-70
User Experience
It's now time to set up this speaker! There are two line-in inputs, with the first set being more sensitive than the second. A bass dial allows you to tweak the low end output, and then we have the coaxial and optical inputs. According to the user manual, only PCM signals up to 44.1 kHz / 48 kHz can be decoded by the circuitry in the Edifier M3600D. We then have the satellite speaker outputs, with the right one having a hell lot more pins than the left one, for reason stated previously. But man, that's really a lot of pins! There is no Bluetooth connectivity with the Edifier M3600D, which is quite disappointing to see.
These are the non-removable wires. You should be able to connect them blindfolded, but in case you can't tell which goes where, the middle cable goes from the subwoofer to a wall socket. We then have the satellite speakers connectors, which go to the subwoofer. And we are ready! Not really though, we still need to pick an input, which for me will be Line-in 1, with my laptop outputting through a Zorloo ZuperDAC which I will be reviewing shortly.
Thanks to the rather compact satellites, the Edifier M3600D actually saves me tonnes of space on my desktop as compared to the Edifier R1700BT bookshelf speakers which were in their place previously. Do note the way they are angled towards the center. That's actually to make where I will be sitting a "sweet spot". Due to the smallish 23/4" drivers, that spot isn't that big so you will have to spend some time tweaking the orientation so that you get the best sound to your ears.
Now, let's talk about the sound. But first, let's talk about the THX certification that this speaker has. One of the main criteria that THX looks at is that the multimedia system must deliver a smooth audio response all the way from 35 Hz to 20 kHz. Yes, you may have spotted that the Edifier M3600D's specifications claims a frequency response starting from 40 Hz. I did check with a representative from Edifier, and the information I received was the Edifier M3600D is indeed capable of producing sound from 35 Hz, thus it is fully worthy of the hallowed "Certified by THX" label. Differences in the testing methodology leads to this discrepancy, but the takeaway point is that the Edifier M3600D is fully compliant with THX's standards for multimedia systems.
Another important criteria for THX certification is that all the output channels are accurately timbre matched to guarantee panning and special effects sound consistent as they move from one speaker to the another. That much, I did test with movies and gaming. Spatial positioning is excellent, allowing me to pinpoint sound sources easily in movies and games. Movies that involves gunshots from either side of the screen are accurately reenacted by these speakers, with the stereo separation truly something to be experienced. I tried using the Virtual Barber Shop video to test it, and it passed with flying colors. Even when listening to music, I was surprised to hear positioning cues that I have never known to be in them.
Last but not least, all THX Certified multimedia systems are capable of THX Reference Level output with no audible distortion or artifacts at high volume. While I do not know much about the THX Reference Level, but these are one of the more balanced 2.1 systems I have ever heard. Highs do not really take the front stage, but that doesn't mean that the Edifier M3600D doesn't perform well here. I listened to Kreutzer and I still very much enjoyed the energy of the violins in the track. Sharp, piercing highs are definitely possible with the Edifier M3600D even without a dedicated tweeter. Mids are quite forward, making this set of speakers perfect for vocal-centric songs and movies. I really love the reproduction of Sia's unique vocal signature. However you must definitely pay attention to the orientation of the speakers. Orienting them towards your head is the best way to enjoy all the mids and highs from the satellites, as without proper orientation will give you a muddy sound. Thanks to the subwoofer, bass is really great. With the massive driver, I was expecting it to be somewhat sluggish and be unable to keep up with fast bass tracks, but hey, it had no problems with decay whatsoever. I have it the bass dial left at the stock 50% position. The bass hits with impact and definitely reaches way further down than what the bookshelf speakers were capable of.
Volume wise, these speakers can go really loud. However due to the fact that they cannot project the highs too well, at further distances you will be left with a loud and muddy sound. Used as as multimedia speaker system, I have no need for such loudness either. If you are looking for speakers to fill your room with music for parties and what not, check out the other speakers in Edifier's range, as the Edifier M3600D is simply not built for that purpose.
Conclusion
The Edifier M3600D excels at what it is advertised as, a multimedia speaker set. However it does fall short if you want to fill a room with good sound, as the small satellites are just incapable of providing a satisfactory experience at that. Still, I have thoroughly enjoyed using the Edifier M3600D for all my multimedia purposes, and I would give it a Gold Pokdeward, especially considering it is now sold for RM399 on Lazada. The price will increase to RM699 on the first of September, which will see its value proposition falter a little especially since there is no Bluetooth input option for use with smartphones as well as rather small sweet spot. That doesn't really detract from the great audio experience these speakers offer when used with a desktop PC, but it is definitely a drawback in terms of versatility.
Our thanks to Edifier Malaysia for the Edifier M3600D in this review.