Review
Edifier R1700BT bookshelf speaker review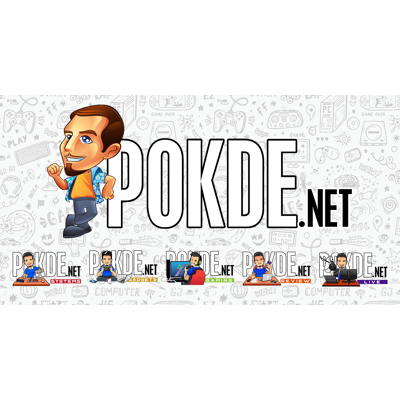 Positives
+ Very secure packaging
+ Premium classic design with walnut-finished MDF
+ Mind-blowing sound with such a tiny footprint
+ Great clarity with bass that rivals 2.1 systems
+ Included infrared remote allows for convenient swapping of inputs and adjusting volume
+ Support for Bluetooth V4.0
Negatives
- Remote control feels cheap; easily scratchable
- No AptX support
- Bluetooth pairing process needs some polishing
Introduction
Edifier is definitely one of the leading speaker manufacturers out there, producing great speakers that deliver excellent sound at affordable prices. We have been through their lower end models, the Edifier R1000T4 and R1280T, and with the latter priced at just RM80 more yet delivering much better sound, I am intrigued by how much better can Edifier's bookshelf speakers go when we raise our budget. The Edifier R1700BT we will be looking at today costs one and a half times as much as the R1280T, so I am expecting quite a big improvement here. Can the 2.0 bookshelf speakers match 2.1 systems in terms of bass? Let's find out.
Unboxing
The packaging of Edifier products doesn't differ much, and we get a similar product photo on a white background. As the Edifier R1700BT sports Bluetooth, we also find a Bluetooth logo as well as a mention of Bluetooth V4.0 support.
The sides are maroon, once again a theme that has been applied throughout their bookshelf speaker range. We get a list of specifications here. You get some close ups of the tweeter, woofer, controls and inputs that the Edifier R1700BT features.
Over on the back, we get yet another product image, this time of the Edifier R1700BT finished in black, and a list of features. We also find out that these speakers sport 100% MDF wood enclosures, which should be great to prevent annoying resonance.
After cutting open the tape that holds the top together, we find that the inner flaps has an illustration of the connections necessary to set up the speaker and also the box contents. We have already seen this in the R1280T's packaging, so no surprises here. It's still nice to see that Edifier is making so good use of this space that is usually just wasted.
The speakers themselves are sandwiched between two molded pulp trays, while individually wrapped in foam and plastic. There is ample space between the speakers and the walls of the box, which should ensure it arrives at your doorstep intact even if it is not handled with care by the gentle couriers.
Here we have laid out everything inside the box. You get a fat speaker interconnect cable, a 3.5mm to RCA cable, RCA to RCA cable, infrared remote control, some documentation and the speakers themselves. Everything is wrapped in plastic, not the most environmentally friendly move, I believe?
After removing all the plastic wrappers, here's another look at the contents of the Edifier R1700BT's package.
Appearance
We have here the walnut colored variant, which will fit well with any decor. The black mesh here is also a lot sleeker than the grey colored mesh Edifier provides with their lower end variants. The side panels have a slight angled cut which adds a touch of flair to what is usually a flat slab of laminated MDF.
As usual, the protective mesh covering the drivers can be removed, exposing the "eagle-eye" tweeter, 4″ bass driver and front facing bass port. On the active right speaker, there is also the infrared receiver, which is the inconspicuous black disc located between the bass driver and tweeter. The middle section of the speakers are finished in a sandblasted black finishing, perfectly complementing the walnut colored sides. The Edifier R1700BT has a 10 degree tilt that is supposed to direct the sound towards you for a better listening experience.
The right speaker is where all the action is at here over on the rear ends of the Edifier R1700BT. You get two sets of RCA inputs with different sensitivities, the left speaker output, a power switch and the fixed power cord. The left speaker only has the port to connect the speaker cable.
The control dials are here over on the right speaker as well. You get a recess with dials for adjusting the amount of treble, bass and volume. I like that they have a nice shiny chamfered ring and a concentric circle finishing to top it off. It's clear that Edifier has taken the pains to give more thought to the design here, unlike the plain plastic dials we find on the lower end offerings. The status LED right below the volume dial glows in two colors, green when using the RCA input and blue when in Bluetooth mode.
The infrared remote controller features the usual volume controls, including the option to pick your input. Worth noting is that the Edifier R1700BT has no way of changing inputs directly from the speaker itself, so make sure to not lose this remote control. There is also a power button, which I presume is to let you reduce power consumption when you aren't going to be using the speakers. Made of glossy materials, it will collect scratches easily. The mushy buttons do not exactly scream durability either.
Specifications
Power output:
 RMS 15W x 2 (tweeters) + 18W x 2 (bass) (DRC ON)
Signal to noise ratio:
≥ 85 dbA
Frequency response:
60 Hz – 20 KHz (+/- 6dB)
Input Sensitivity:
PC: 750 mV ± 50 mV
AUX: 550 mV ± 50 mV
Input type:
RCA stereo input (2 sets), Bluetooth V4.0
Dimensions:
155 x 250 x 212 mm (per speaker)
Weight:
6.6 kg
User Experience
Setting up the Edifier R1700BT is pretty straight forward. Connect the active right speaker to the passive left speaker with the very thick fat 4-pin proprietary interconnect cable, choose your RCA input cables (or not, and use Bluetooth all the time) and just plug in the speakers to a wall socket. Done. Hiding the thick fat cable might take a little extra time though.
Based on my prior experience with the Edifier R1280T, these speakers are going to need some burn in to perform at their best. So to get them ready for prime time, the Edifier R1700BT played a mix of pink noise and other burn in tracks you can find on YouTube. I let it run for slightly more than 24 hours.
Plugging in my Honor 8, they sounded good, but not stunningly so. Surprisingly, it sounded better over Bluetooth when used with my smartphone. Over Bluetooth, the sound quality is very good, and I have no complaints at all. For those using smartphones without 3.5mm jacks, this speaker can make a great upgrade to your home sound system.
Switching over to my usual way of testing, which is using my laptop which transmits the audio over HDMI to my monitor which is then connected to the Edifier R1700BT, these speakers are nothing but stunning. Worth noting is that these speakers can sound quite poor if they aren't angled towards you or if they aren't far enough from you. I guess the 10º tilt is incorporated into the design for a reason. So with them angled directly towards me, set about 1m apart and 0.5m away from me, I can tell you they sound absolutely stellar.
For once, I am not left wanting for more bass. These bookshelf speakers are definitely capable of taking on your average 2.1 entry-level speakers with its two 4″ bass drivers with Nomex composite membranes in each speaker. And that's with the bass dial set to the default setting, which is half way. Give it a little tweak and I would pick these over a 2.1 system any day. As it stands, the bass reaches deep enough to give me a kick when I listen to my usual playlist of K-pop and EDM. I would hold back from twisting the bass dial all the way though, as it can get a bit too boomy.
Mids are well represented, with vocals crystal clear. here is no V-shaped sound profile here. Vocals can sound as if they are presented live, and the effects is further enhanced if you play live recordings. With that said, the higher end of the vocal range may sound harsher on these speakers than say the Edifier R1280T I have previously reviewed, which in my opinion these speakers to offer a sound as the artist intended. The highs are truly faultless, and with a tweak of the treble dial, even more detail from the upper range can be extracted from the "Eagle Eye" silk dome tweeter. I personally prefer raising treble just a slight bit to boost the perceived clarity a bit.
Edifier uses independent power amplifiers for the treble and bass frequencies to minimize interference, and maintains separation of the signals with the proprietary (and massively thick) 4-pin speaker interconnects. So yeah, they are actually thick and proprietary for a reason. They also employ digital signal processing (DSP) and dynamic range control (DRC) to reduce distortion. Worth noting is that this is the most affordable speaker with DSP that you can get from Edifier. In addition to the nice drivers, all these technologies combine to give that mind-blowing sound these speakers are capable of.
While quality out of the way, these speakers are also capable of going VERY loud. They have more than enough power to fill a modestly-sized studio apartment with music, so you can definitely use them to drop the beat during a party. In fact, I didn't even have to push the volume to the max before it got uncomfortable in my apartment, so you should be well set even if you have a bigger space.
So remember the remote controller and its power button? It powers off the speakers, but they are very quick to return to life when you tap on the button again. In fact, I would consider it near seamless. With electricity tariffs increasing, it may be a wise choice to tap the power button if you aren't going to be using the speakers.
Bluetooth connection is very straightforward, just press the Bluetooth button on the remote control, pair your device with the speaker and you are set. It will only accept a single device paired to it at any one time, so while it may annoy those who have multiple devices, it works great to ensure that your guests cannot hijack your speakers to share their lousy tastes in music. It also has an issue with reconnecting if you get disconnected halfway. You will have to press the Bluetooth button again to allow your device to reconnect to the Edifier R1700BT.
Conclusion
If the entire review was just too long for you, here's it summarized in just one line: I fully recommend the Edifier R1700BT. Bass quantity and quality matches, if not surpasses, your average 2.1 system, and all that in so little space. No more big black box under the table. The price-sound quality ratio is just great with the speaker priced at just RM409, and the addition of Bluetooth is perfect for me to just play some music straight from my phone without having to meddle with cables. Adding AptX support would have made this even more attractive, but many smartphones do not offer support for the codec, which makes its presence moot. The current implementation of the pairing process may take some polishing, but it works. So, compared against the more affordable lower end models, what are we getting? Much better sound, Bluetooth and a DSP to further enhance the sound. Is the price justified? Absolutely. Gold Pokdeward material, this Edifier R1700BT is. Also, Inter-Asia (the official distributor of Edifier speakers in Malaysia) has provided us with a special discount code POKDER1700BT for RM20 off your Edifier R1700BT! Just apply your coupon before checking out at the Inter-Asia store to get a discount!
Our thanks to Edifier Malaysia for the Edifier R1700BT in this review.