Review
OPPO Sonica Wireless Speaker review — Hi-Fi over Wi-Fi?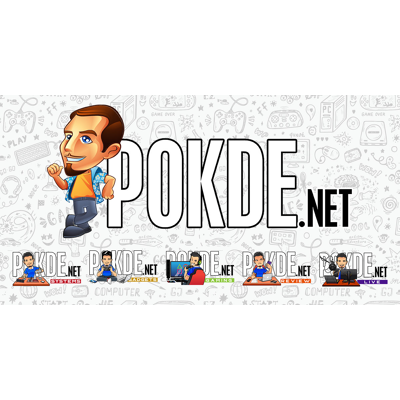 Positives
Sonica speaker
+ Looks right at home in any living space
+ Feels solid and premium
+ Loud and great sounding
+ Clear mids and tight bass
+ Easy to setup
+ Frequent updates for bug fixes and new features
Sonica app
+ Responsive and intuitive UI
+ Software updates yielded improvements
Negatives
- Pricey, especially when considering its full potential is only achieved in a multi-speaker set up
- Treble is quite weak
- Companion app is not available on PCs
For some people, they recognize OPPO as a smartphone brand, but for some people OPPO is a reputable manufacturer of audiophile equipment. OPPO Digital is not the same as the OPPO Mobile, as the company is independently operated in Silicon Valley since 2014 and specialize in high-end audio systems. Their Blu-ray player and headphones are highly reputable but they are not made for the masses, unlike OPPO smartphones. After the recent launch of the OPPO Sonica WiFi speakers in Malaysia, Pokde.net has been given an opportunity to test and experience the Sonica's audio experience.
Unboxing
Packed in just a plain white rectangular box, I was once again reassured that it is not made for your usual consumer. There is nothing printed about the product from the packaging, as everything you need to know about the product can be found on the official product site.
Opening the box, we have the OPPO Sonica itself, a power cable and a user manual guide. As it's a wireless speaker, no accessories such as your usual 3.5mm AUX cable is included.
OPPO Sonica is a wireless speaker that packs a 2.1 stereo configuration into its body. It touts a max output power of 35 Watt, which is quite a lot considering its compact size. The speaker also uses custom drivers to delivers the best sound quality out of the box.
Appearance
At the beginning, I did not pay much attention to the design as I was more interested in the audio quality at the launch event. But when I took a closer look at the OPPO Sonica when it arrived at our office for review, it's really well designed and definitely feels premium.
The front is dominated by a fabric mesh covering the drivers which was very nice to touch while also looking very pleasing. Not much to see from the exterior except for the OPPO logo, as all the important parts is placed behind the mesh. The Sonica have a single 3.5-inch bass driver coupled with dual 3-inch bass radiators and another two 2.5-inch drivers with Neodymium magnets.
Moving to the back of the speaker, I found a 3.5mm audio jack, a USB port, a LAN Ethernet port and a power connector. The speakers also come with wireless AC connectivity and Bluetooth 4.1, giving it great wireless capabilities too.
Under the OPPO Sonica, I found the product label where the MAC address and serial number are printed. There are holes for a wall mount which is sold separately.
If you looking for the buttons, the Sonica only features a single mute button and volume control button along the centerline with some status LEDs.
The Sonica's curved design is achieved with molded tough, glass-filled ABS polymer compounds, and the enclosure's shape was purposefully designed with curved surfaces not only for aesthetics, but also for a wider sound field. The speaker comes in two color option, black or silver to blend into any room. With the OPPO Sonica built out of all the high quality materials, the speaker weighs a pretty substantial 2.4kg.
Specification
Power Supply
100 V – 240 V ~ 50/60 Hz
Power Consumption
35 W / 6 W (Standby)
Size (mm)
301 (L) x 147 (W) x 135 (H)
Weight
2.4 kg (5.3 lb)
Wi-Fi Protocol
802.11.a/b/g/n/ac
Bluetooth Standard
Bluetooth 4.1
AUX Max Input
2 Vrms
Audio Formats
AAC, AIF, AIFC, AIFF, APE, FLAC, M4A, M4A (Apple Lossless) ALAC, MP2, OGG, WAV, WMA
Drivers
1 x 3.5" long displacement bass driver
2 x 3" balanced bass radiators
2 x 2.5" wideband drivers with Neodymium magnets
Operating Conditions
Temperature 5°C – 35°C
Humidity 15% – 75% (No Condensation)
Wall Mount
Optional
User Experience
The mute and volume button actually perform more than just being simple mute and volume rockers. When you press the mute button and volume down button at the same time, it will reset the wireless connection. Meanwhile the combination of mute and volume up button sets the speaker to be ready to be paired with Bluetooth devices. This is explained in the user manual, and this is why you should read the manual first before plugging it to a power source.
You can easily pair the speaker with your smart device over Bluetooth, but to connect via WiFi, first you should download the Sonica app. The app is available for both Android and iOS devices. The Sonica speaker is well tuned and the all you need to do is follow the recommendated presets for an optimized listening experience. It works flawlessly over a 2.4 GHz or a 5.0 GHz wireless signal too, which is great for those still stuck on older routers.
During the review, I connected the Sonica to my PC using the standard 3.5mm AUX cable, Bluetooth as well as over a 5.0GHz wireless connection. Explaining every detail about the Sonica app alone would extend this article to a TL;DR wall of text, so I would like to keep it simple. Basically, the Sonica app is a complementary software and is very important to take full advantage of the speaker.
The app is very responsive and actively updated on the Play Store during the review. It integrates with Tidal and Spotify (only for premium subscriptions). Also, you also can update the speaker firmware with the Sonica app, which is really quite seamless as you will download an OTA update to your phone which will then be transferred to the OPPO Sonica.
Before we talk about how great the Sonica sounds, I would like to talk about how to feed the OPPO Sonica your music. The Sonica is able to play from multiple sources at the same time. You can also control the volume from each source independently. I connected the speaker through AUX cable, Bluetooth, WiFi and also, I plug a USB drive and play from all the source and it all just worked. It's great! I love it! Until the latest Sonica's firmware and app update ended the fun. The fix might be a sad ending for me, but thinking about what might happen when multiple users connect to the speaker and play different songs at the same time. Total mayhem.
Now, let's talk about the Sonica audio quality. For me, the presets are very important and you must calibrate it according to the guide. The Sonica is designed to fill the average room with music, so using it as background music speaker in a large space might not be the best idea. For me, the Sonica preset 1 is perfect for our Pokde.net office's space.
I'm not an audiophile nor an audio enthusiast. I also believe every person has their own preference when it comes to music and sound, just like when we talk about keyboards and mice. There is no "one size fits all" with these. During the review, I played a lot of songs from a wide variety of genres and I also gamed with sound pumped out of the Sonica.
ARVE Error: need id and provider

During the review, I frequently listened to a set of songs, in lossless format, of course. Among them is Manchester Orchestra – Simple Math and AURORA – Running With The Wolves. For Chillwave, Triangle Music has been one of my favorites recently. For an adrenaline rush, I listen to Sabaton – Primo Victoria, and last but not least Mika – Happy Ending always accompany me two o'clock in the morning.
ARVE Error: need id and provider

When talking about the mids and bass, the OPPO Sonica covered them spectacularly for me. The mid frequencies are crystal clear allowing songs that emphasize the vocals come alive, especially the Manchester Orchestra – Simple Math. Meanwhile the bass is very clean and tight, giving you satisfying punches after punches when listening to eery – Her and olli. – II.
The only weak link I found on the Sonica is the treble, it's quite difficult for me to notice the treble frequencies in most songs, as I am more used to headphone which are easier for me to identify the high frequencies with. I remember when I'm reviewing the PowerColor HDX Devil sound card which has really the best treble I have experienced, allowing you to experience the song like you never heard it before! Sadly, I could not enjoy the same mind blowing experience with the Sonica. However considering it is still a speaker system, to be able to deliver such a level of detail would be truly a technological marvel.
By the way, you can pair more Sonica speakers to create a stereo setup. In this mode, the Sonica will be able to deliver improved channel separation, a larger sound stage, and more power than a single speaker. Another option is you can add more Sonica speakers to your home and with the Sonica app to put you in the conductor's seat, deciding what music is streamed to each speaker. You can group the speakers to play the same music in sync, or enjoy a different listening experience in every corner of your house.
Conclusion
Although I owned several speakers before this, most of which are pretty affordable, from Edifier, Logitech and Altec Lansing, this is my first time reviewing a speaker. The OPPO Sonica is delivers stellar mid and bass frequencies, but when it comes to treble, it takes a back seat. For me it's acceptable as the Sonica is designed to pump a room full of music, while sporting an elegant design that doesn't mess with the theme of your living space. If coverage of the entire perceptible frequency range is your priority, you might want to invest in more audiophile-class hardware.
As the Sonica receives updates, it will gain features and bug fixes over time. The latest update to the Sonica also brought support for the OPPO Sonica DAC which is coming later this year. Software wise, it is currently only available for Android and iOS, but I would love to see it available for Windows and MacOS as well. The OPPO Sonica is priced at RM1299 and is backed by a 1 year warranty. Considering how great it sounds, pricing, features, complement app and technical support, OPPO Sonica could still be further improved. Till then, the OPPO Sonica deserves our Silver Pokdeward.