AMD Reclaims World's Fastest Mobile CPU In Multicore Tests On Ryzen 9 7945HX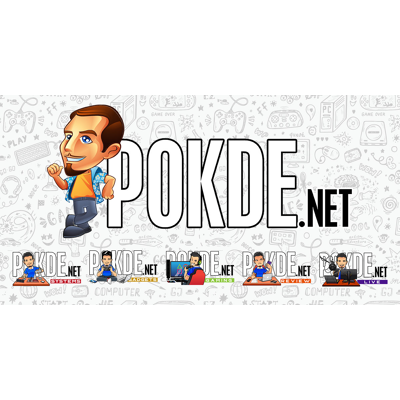 AMD Reclaims World's Fastest Mobile CPU In Multicore Tests On Ryzen 9 7945HX
The battle of 16 cores versus 24 cores has given Team Red a winner.
Notebookcheck has got themselves one of the first units of ASUS Zephyrus Duo 16 for them to test – and with it contains the most powerful Ryzen mobile chip to date, the AMD Ryzen 9 7945HX 16-core processor. The review so far dips into CPU performance (with more to come), and it answers the hotly-contested debate of which vendor's CPU gets the performance crown this time around.
Based on the results posted by the website, the flagship AMD chip is within striking distance from Intel's best offering, the Core i9-13980HX (courtesy of MSI's flagship Titan GT77 HX laptop) in terms of single-core performance; while multicore has seen the Ryzen chip winning the competition outright with a 4-5% lead over Intel. Keep in mind though, both systems feature slightly different RAM configuration – the AMD uses DDR5-4800 whereas Intel runs on a faster DDR5-5600 modules.
The advantage is even more obvious if power consumption is accounted for: on the test, the Ryzen maxed out at 120W from the measurements whereas Intel's Core i9 is measured consuming up to 150 watts. Should the TDP be equal, that gives the AMD chip a huge 22% lead over Intel despite the latter having 8 more cores (though they're E-cores). The comparison to its predecessor, Ryzen 9 6900HX, simply couldn't be any more advantageous:
Gaming-wise, the winner still goes to Intel with the MSI laptop netting 7% lead over the AMD-powered Zephyrus. There can be many factors in play here, especially RAM – laptops comes with many varied configurations so it's often difficult to compare in the most apples-to-apples way. Both systems are powered by the same 175W RTX 4090, for reference. In any case, you can read the full data in detail here.
Source: Videocardz | Notebookcheck
Pokdepinion: Shouldn't come as surprising to me since the tests on desktop counterparts do show that AMD is still the more efficient part and by a substantial margin at that.