AMD Ryzen 7 7700X Benchmark Leaked in CPU-Z and Geekbench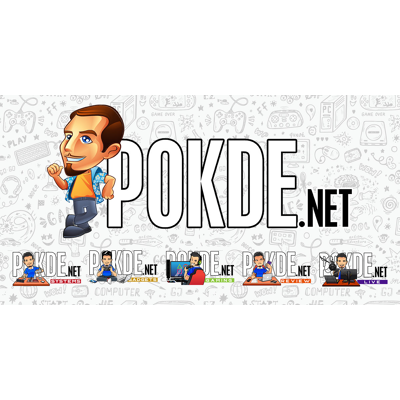 AMD Ryzen 7 7700X Benchmark Leaked in CPU-Z and Geekbench
There is still some time away from Ryzen 7000 series launch, however benchmarks are starting to surface on the benchmarking websites – this time, a Ryzen 7 7700X appears in the CPU-Z benchmark and Geekbench 5 results. The entry has since been removed on CPU-Z, however it was spotted by leaker TUM_APISAK and the results are as follows:
The 8-core processor has seen running at 5.425 GHz all-core, slightly above the stock boost clock of 5.4GHz. While the official specs for this particular model maxes out at 105 watts of TDP, there's no indication on the actual power usage on running all cores full-tilt, for now. Powered by Zen4 architecture, this CPU also supports DDR5 and PCIe Gen5 with Socket AM5 600-series motherboards.
In this particular test, the CPU is housed inside a GIGABYTE X670E AORUS MASTER motherboard with DDR5-6400 CL30 memory. The results yield 774 points for single-thread and 8381 points for multi-thread CPU-Z benchmarks.
The Ryzen 7 7700X sits in between Core i5-12600K and i7-12700KF for single threaded tests. 21% improvement over 5800X, its predecessor.
For multicore workloads, the Ryzen 7 7700X roughly equals to both Core i9-12900K models, however do keep in mind both Intel processors are likely running exclusively on 8 P-cores, leaving 8 E-cores unused (as this test is performed with 16 threads only; Intel has 24). It also surpassed its direct predecessor, Ryzen 7 5800X, by 28%.
This is not the only benchmark surfaced however – another one running on a different motherboard (ASUS ROG Crosshair X760E Hero) has popped up in Geekbench database running 64GB of DDR5-6000 memory.
Here, the CPU scored 2209 and 14459 on Geekbench 5 single-core and multi-core tests respectively, which makes for a 16% improvement in single-core over Core i7-12700K and 2% in multi-core benchmarks.
AMD's Ryzen 7000 series processors will launch on 27th September, with first reviews (alongside AMD X670 motherboards) set to be published the day before.
Pokdepinion: Based on my knowledge of Zen 4 so far, it's harder to determine the performance from benchmarks alone compared to previous generation – guess we'll have to see how it does in real life once the CPU launches later this month.