Review
Transcend StoreJet 25H3 3TB external drive review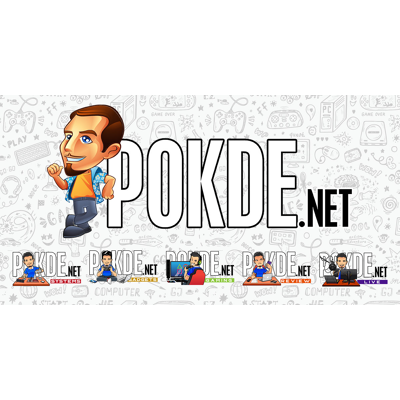 Positives
+ Rugged appearance; seems to be rather durable
+ Tough shock-resistant rubber jacket
+ Decent read and write speeds
+ Reasonably priced
Negatives
- Heavy and thick
- Comes in every color as long as it is purple
So maybe the fast-but-small storage of the Transcend ESD400 256GB is not your cup of tea. If you are after good old traditional spinning media storage, the Transcend StoreJet 25H3 3TB will offer you oodles of it.
Packaging
A big clear window is in front for a quick peek at the product you will be getting. The beautiful hand is not standard issue.
On the back, more details regarding the Transcend StoreJet 25H3 3TB is found.
The contents in the box of the Transcend StoreJet 25H3 3TB is a little sparse. You get the external hard disk drive itself, some minimal documentation and the USB cable.
Appearance
The Transcend StoreJet 25H3 3TB is a chunk of plastic nearly entirely wrapped in rubber .The purple colored rubbery jacket may or may not be your cup of tea, but it is there for a reason.
Over on the back, there is a cool pattern which also improves grip of this rather large external drive.
At the top, there is the USB 3.0 port and the One Touch Backup button which will also double as a status LED.
Depending on whether you like the color purple, the Transcend StoreJet 25H3 3TB may either appeal to you or just be a major turn off. Too bad Transcend didn't come up with interchangeable jackets with various designs for it.
Specifications
The unit I am testing has a Toshiba hard disk inside, according to HWiNFO.
Performance
We will test the performance of this drive with CrystalDiskMark, which has proven to be quite a good judge for the performance of external storage drives.
As expected, the Transcend StoreJet 25H3 3TB shows us speeds that are in line with the other external hard disk drives out there. However, it is the fastest external hard disk that we have reviewed, yet.
User Experience

The drive features a cool blue ring around the One Touch Backup. It illuminates in blue when powered up and blinks to indicate drive activity.
The Transcend StoreJet 25H3 3TB can be powered up by a USB 2.0 port, but it will not work via USB OTG with smartphones, unlike the Transcend ESD400 256GB that I recently reviewed. This is usual for external hard disk drives though.
ARVE Error: need id and provider

While I didn't test it out, I am pretty confident that it can take a few hard knocks and live to tell the tale, thanks to the military-grade shock resistance. The thick rubber jacket and tough plastic shell does instill some confidence.
The Transcend StoreJet 25H3 3TB comes with the Transcend Elite suite which should be sufficient for most users to back up their data.
Conclusion
The Transcend StoreJet 25H3 3TB can be gotten for RM628. For portable, and not to mention, tough, bulk storage, I believe it is a reasonable price. If you will mainly just use it to store media files without needing to move it around, you may be better off getting a larger 3.5″ external storage that will be cheaper than this. The tough rubber shock protection is also a major selling point, especially if you are of the clumsier variety. The fast speeds is also a major advantage, especially when transferring the massive amounts of data that this baby can hold. I only wish it came in some other color than purple.