Apple iPhone 7 — 7 new features worth mentioning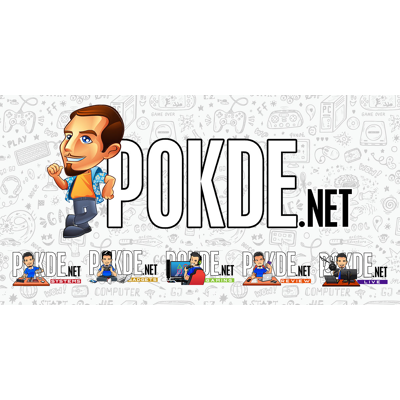 Yesterday the new Apple iPhone 7 was announced, with a lot of fans welcoming certain new features, while also getting some ire for some of the new "features" that Apple introduced on the iPhone 7 and its bigger sibling, the iPhone 7 Plus. So without further ado, let's go through the new stuff Apple introduced with the latest iPhones.
1. All new camera systems
Despite sporting a similar 12 MP resolution, the iPhone 7 features a new 6-element lens, f/1.8 aperture and also optical image stabilization. The LED flash system has also received an upgrade, going from 2 LEDs to a quad LED arrangement, being up to 50% brighter than its predecessor. The latest ISP built into the Apple A10 SoC is also faster and more power efficient, using machine learning to help determine things about the image and set the focus, exposure, and color.
The iPhone 7 Plus adds another camera to its back, but instead of the monochrome + RGB system the Huawei P9 and Honor 8 employ, the second camera on the iPhone 7 Plus offers 2x optical zoom. This is done by combining the usual wide angle lens (28mm) with a telephoto lens (58mm), allowing you to get closer to your subject without changing your position. A telephoto lens also captures a different perspective from a wide angle one, so this should please a lot of smartphone photographers. As usual for dual lens systems, the iPhone 7 Plus can use both cameras and advanced machine learning to make your subject sharp while creating out-of-focus blur in the background.
The new cameras also offer [email protected] and [email protected] video recording and RAW support.
2. Water and dust resistance
The latest iPhone 7 is also more rugged, with IP67 water and dust resistance. This rating means it is tested to be impervious to dust entry into its enclosure, while capable of withstanding immersion in water up to 1m without issues. However Apple has decided not to cover water entry under its warranty, which may raise some eyebrows.
3. Beefier innards
Moving up from the Apple A9 SoC, the Apple A10 Fusion processor in the iPhone 7 features an all-new quad-core CPU design, with two high performance ones and two high efficiency cores. Seems pretty similar with the current ARM big.LITTLE configurations, but we will have to wait for more details from Apple to be sure. Apple claims the high‑performance cores can run at up to 2x the speed of iPhone 6, while the high‑efficiency cores are capable of running at just one-fifth the power of the high‑performance cores, allowing for high performance when you need it, and longer battery life when you don't.
As usual, Apple doesn't disclose the battery capacities of their devices. Apple claims up to 12 hours of internet use on LTE for the iPhone 7, while the iPhone 7 Plus is claimed to last up to 13 hours when surfing on an LTE connection. The iPhone 7 is touted to offer up to 2 hours longer battery life than the iPhone 6s, while the iPhone 7 Plus gains an hour of battery life when compared to the iPhone 6s Plus.
And oh, storage has been doubled, starting from 32GB and ranging all the way up to 256GB. With the newly added RAW support, this is a very wise move by Apple.
4. Improved audio
While smartphones like the HTC 10 has moved towards a tweeter+woofer loudspeaker system, Apple has finally thrown in true stereo loudspeakers for better immersion in your audio. The stereo loudspeakers are capable of two times the audio output of the iPhone 6s, while also promising improved dynamic range for a better listening experience.
While the iPhone 7 features improved loudspeaker audio, in a moment of "courage", they seem to have taken a step backwards with headphone support. The iPhone 7 drops the standard 3.5mm jack, instead using the Lightning port for audio output. The latest EarBuds will feature a Lightning connector, and if you wish to use it with third-party headphones, the iPhone 7 does come with a Lightning-to-3.5mm adapter in the box. Just be careful not to lose it, because it will be a $9 (RM36) mistake. Or you could go wireless with the latest AirPods, but that's another $159 (~RM642.59).
5. New home button
The iPhone 7 packs home buttons that cannot be clicked. To unlock the phone, all you need to do is rest your thumb/finger on it. It is also now pressure sensitive and also features haptic feedback thanks to the new Taptic Engine. Since owners of previous iPhones were all too worried of spoiling their home button, this new solid-state button should please them very much as there is no physical switch to damage.
6. New wide color gamut displays
The new displays in the iPhone 7 and iPhone 7 Plus feature a wide color gamut, using the same color space as the digital cinema industry (DCI-P3 color space). This ensures that everything you see will be more vibrant, and offer a truer representation of the world. Colors so accurate, it will look like you're there.
Ever since the iPhone 4, the term "Retina display" has been used by Apple when talking about displays where the PPI is high enough so that the user will not be able to distinguish individual pixels. The iPhone 7 and iPhone 7 Plus will feature Retina HD displays with PPIs of 326 and 401, respectively. While there are better colors, the resolution is kept the same as the previous generation.
7. Jet Black is the new Rose Gold
While not exactly a new feature, the new color option is actually one of the defining colors of the iPhone 7. Just like how the Rose Gold variant allowed iFans to easily differentiate the iPhone 6s from the iPhone 6, the new Jet Black option will definitely turn heads. Achieved through a nine-step process of anodization and polishing, the Jet Black finishing is glossy. I am not sure if I want a phone which I leave tonnes of fingerprints all over it, but since glass backs are so popular nowadays, I am sure there are others who do want a device just like that. The Jet Black color option is only available for the 128GB and 256GB variants.
So what do you think? Will you be getting an iPhone 7 or iPhone 7 Plus when it launches? Let us know in the comments section! While you are considering, do check out this amazingly concise video by Apple. Don't blink.
ARVE Error: need id and provider