First look at the HONOR View20 — a beautiful view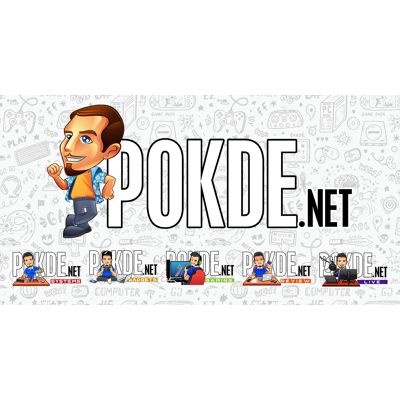 The HONOR View20 has just been recently launched in China, but it has yet to arrive in global markets. The global launch is on 20th January, but we had the opportunity to get up close and personal with several units of the HONOR View20.
In-screen camera
As the units we got to touch weren't exactly running final production software, so we refrained from doing any form of tests on the devices. Instead we spent most of our time taking a closer look at the design. Especially the 25MP front facing camera. The HONOR View20 sports the new in-screen camera design, so it was probably the most interesting part of the device.
It actually looks a lot better than the Samsung Galaxy A8s, as the camera is positioned much nearer the edge of the display, and sits in a smaller hole than what the Galaxy A8s has. Overall it does look pretty unobtrusive, and might actually be a good alternative to notches, despite our initial doubts.
48MP rear camera + 3D TOF sensor
Instead of simply slapping more and more cameras into the device, HONOR decided to use just one 48MP f/1.8 rear camera for the HONOR View20, aided by a 3D TOF sensor for additional features. The 48MP sensor is none other than the Sony IMX 586, which allows for impressive detail in good lighting, and also high sensitivity with low noise with its Quad Bayer color filter, for an effective pixel pitch of 1.6μm. Our initial impressions are quite positive, but we will not be passing any judgement now.
The 3D TOF camera is perhaps a bit more gimmicky. It is used for 3D shaping to slim down your wider friends more realistically, or even to play some games. For games, it works like a Kinect, tracking your movements in the real world and reflecting it in the game.
Nanoscale back
The HONOR View20 will be available in four colors. We have received news that three colors will be arriving in Malaysia. We did get our hands on three colors, but HONOR Malaysia's representatives did not confirm whether these are the colors we will be receiving. So we have here the Midnight Black, Sapphire Blue and Phantom Blue colors. The Phantom Red color option wasn't available for us to check out, and we believe that would probably be the most anticipated one? So the cool V patterns you see are applied via photolithography. Apparently forming the patterns here are a lot of tiny spots, giving it a unique gradient under the glass.
NINE cooling system
The HONOR View20 features the Kirin 980 chipset, which is one of the strongest chipsets in the market. HONOR ups the ante by putting it under their NINE cooling system, promising up to 10°C lower temperatures when gaming for sustained performance. Speaking of sustained performance, there is a 4000 mAh battery which comes with HONOR SuperCharge, providing enough juice to game for hours.
But there's more…
Aside from these highlight features, there are a multitude of features that is designed to enhance your user experience. For starters, HONOR retains the 3.5mm jack, with it at the top of the device. There's also an IR transmitter. If you are wondering, the other black spot is for NFC. Why in the world does the HONOR View20 need a cutout for NFC is definitely a mystery.
Over on the bottom you find the USB-C port, which interestingly is going to support up to USB 3.1 Gen 1 (5 Gbps) speeds. Faster speeds are always welcome, especially when you are going to transfer 48MP images.
So that's it for our brief hands-on with the HONOR View20. We have yet to receive any information regarding pricing, but we will be sure to update you as soon as we get our hands on that info. We will be getting the device for our in-depth review soon, so stay tuned!