FIVE Myths about Chrome OS and Chromebooks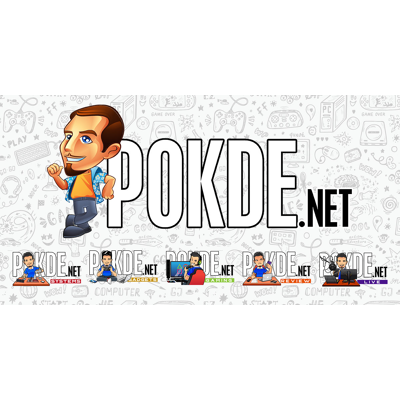 1. Chrome OS to be constantly online
The myth about Chrome OS need to be constantly online is a relatively sound one. Earlier versions of Chrome OS did rely heavily on the cloud to offer most of its functionality, but by late 2014, Chrome OS began to support Android apps in beta. By 2016, they have fully integrated the Google Play Store in Chrome OS, officially expanding the functionality of Chrome OS from fully relying on cloud environment to also deliver an offline experience with Android apps.

In our review of the Acer Chromebook 311, we enjoyed both the online version of Google Docs and also the Android app when we aren't connected to the cloud.
2. Chromebook have very limited app library
As mentioned earlier, the earlier stages of Chrome OS relied on the cloud to run applications and as many of these implemented the relatively new HTML5, it pretty much required redevelopment from the ground up for most web apps. This caused Chrome OS to offer a limited application library compared to the popular Windows and iOS.
But today, Chrome OS supports three existing libraries consisting of of Google Web Apps, Android applications, and Linux applications, so you can say Chrome OS has a very complete app library on hand.
3. Chromebook cannot run Windows app
Even with all 3 libraries available, most of us are still more accustomed to using Windows applications. Compared to web apps which may offer most of the functions we need, we are probably more at home with our usual Windows software.
With the introduction of support for Linux apps in Chrome OS, it also brought the ability to use Linux's very own Window compatibility app, Wine, into Chrome OS. Check out our guide here, which explains how you can get Window Application running on Chrome OS in 3 simple steps.
With that, you can run Windows app on Chrome OS easily without the need to deal with complicated virtual machines and what not.
4. Chromebook can't play games
While some might argue that the older generation of Chrome OS has a library of web games available (Flash games in general, New Ground is awesome!), those games are hardly AAA titles.
But things are changing though, with Valve introducing Steam OS which is heavily based on Linux OS. We can expect more and more popular titles being made compatible for Linux OS. With that, they will also be compatible with Chrome OS too.
5. Chromebook are low quality laptop
One of the main selling points of Chrome OS is that it has very low hardware requirements. Although there is no official minimum hardware requirements for Chrome OS, it is likely that Chrome OS would run on a potato if you manage to install it.
With that requirement, many laptop manufacturers have paired Chrome OS with lower-end hardware. We usually see Intel Celeron processors, 4GB of RAM and 32GB of storage. With that said, despite these seemingly weak hardware, Chrome OS is still performing as smooth as it should.
But nonetheless, there are still premium Chromebook lineups, just as premium as Windows laptops. The Acer Chromebook 13 is a perfect example of a Chromebook built with premium materials and good specification. It comes with configurations ranging up to an Intel Core i5 8250U processor, 8GB of RAM, and 32GB of storage. That's a bit overkill for Chrome OS, unless you want to run Windows and Linux apps too, which then the additional grunt would come in handy.
There are actually a number of myths surrounding Chrome OS, and here are five of them with the actual facts.