Get The Best AI Selfie Smartphone for your Loved Ones This Holiday – Priced from RM1,099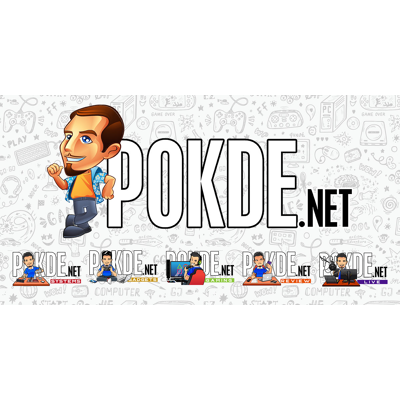 Get The Best AI Selfie Smartphone for your Loved Ones This Holiday from Huawei
The holiday season is always a joyous occasion mainly for a couple of reasons. It's when you and your loved ones get together and spend time with each other, and it's also the time where promotions are happening everywhere with the year end sales. Because of that, you may be thinking what sort of presents to get for your loved ones for this holiday season.
Look no further than the best AI Selfie smartphone from Huawei, the Huawei nova 3i with four AI cameras.
Taking Great Selfies / Wefies Have Never Been Easier
When you're out with friends and families, it's normal to want to take a selfie or a wefie to mark the occasion and create plenty of memories. Not all smartphones are capable of taking good selfies but the Huawei nova 3i can take some really great selfies and wefies anytime, anywhere.
The Huawei nova 3i features a dual front camera setup with a 24 MP + 2 MP shooter, both of which have an aperture of f/2.0, ensuring great photos with all of your faces in focus even when there isn't much light around. Together with the Huawei Master AI technology that is also present in flagship devices, it can intelligently detect a wide variety of environments and subsequently optimize them to capture your true beauty in the selfie.
In more out-of-balance lighting environments whether it's too bright or perhaps a little too dark, the Huawei nova 3i is still capable of producing precision-balanced images and videos thanks to the advanced hardware-level HDR Pro feature in the camera.
For a little more fun with your selfies, the AI-powered 3D Qmojis learn and animate your facial expressions, movements, and voice to generate your own personalized Qmoji GIFs and videos. This would be great to entertain family and friends with some surprising, yet warm greetings this holiday season.
Capture Every Moment in Great Detail
The front camera isn't the only thing worth hyping as the rear cameras are just as great. The Huawei nova 3i has a 16 MP + 2 MP dual rear camera system with an aperture of f/2.2, which allows you to produce professional-looking images with a natural bokeh.
This dual rear camera system is also powered by the intelligent and continuous deep learning system that is the Huawei Master AI. To put that into perspective, the AI algorithms have already learned from over 100 million images, giving the Huawei nova 3i the ability to recognize 22 categories of over 500 scenes.
This allows it to further optimize the shooting conditions and thus, result in a better overall photo. If there's a specific style of photos that you want to produce, it will not stop you as you can take advantage of the camera's Pro mode and have complete control of the camera, so you can shoot whichever way you want.
It's not just with photos either as you can even capture videos, up to Full HD 60 FPS, which is also optimized by the AI algorithms to provide the best quality videos to share with friends and family.
What you essentially have here is four good cameras paired together with the intelligent Huawei AI technology to provide a great experience that you can rely on. Add that together with the fact that the Huawei nova 3i is available in Malaysia for a low price of RM1,099 and you have yourself the perfect gift for your loved ones this holiday season.
If you plan on purchasing one for yourself or for your loved ones, either click right here or the button right below here:
Buy the Huawei nova 3i
Disclaimer: This article is an exclusive article for Huawei Malaysia.