Have you experienced these EMUI 9.1 features? These are the unique features you must try!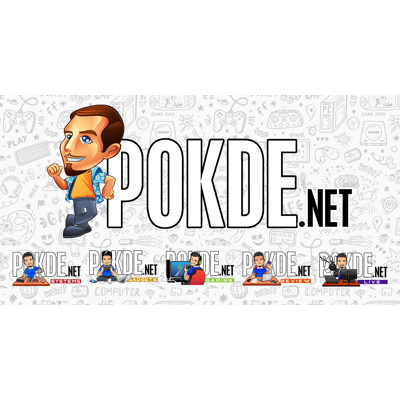 The HUAWEI P30 Series then launched with EMUI 9.1, with a slew of new features. Those new features will soon arrive on the whole HUAWEI Mate 20 Series starting 27th June as the updates roll out. Other devices will also receive the update at a later date. Here are some of the highlights:
GPU Turbo 3.0 — more games supported
HUAWEI has been working on their GPU Turbo technology, improving efficiency and performance in select titles. While GPU Turbo 2.0 supported a total of six games, HUAWEI has increased that number to a total of 25 titles with GPU Turbo 3.0 in EMUI 9.1:
Fortnite
Knives Out
Battle Bay
Crazy Taxi
Real Racing 3
Into the Dead 2
NBA 2K19
Dragon Nest M
Duel Links
PES 2019
DRAGON BALL LEGENDS
FIFA Mobile
Free Fire
Minecraft
Helix
Plants vs. Zombies Heroes
Subway Surfers
Brawl Stars
Speed Drifters
PUBG Mobile
Mobile Legends: Bang Bang
Vainglory
Arena of Valor
Rules of Survival
NBA 2K18
GPU Turbo promises more consistent frame rates and better battery life, by boosting performance only when it is required. In short, you will be enjoying a overall better gaming experience in the listed games with the EMUI 9.1 update for your HUAWEI smartphone.
HUAWEI Share, OneTap Share
Wirelessly transferring between PC and smartphone has always been quite fiddly at best. You can either use FTP, or use software like AirDroid and its ilk. God forbid Bluetooth and its abysmal transfer rates. Most of us would probably just resort to connecting the USB cable. Until HUAWEI Share came around. With EMUI 9.1, HUAWEI Share allows you to seamless transfer between HUAWEI phones, and also between HUAWEI smartphone and HUAWEI laptops. All you need to do is pair your devices via NFC, and transfers are quite literally one tap affairs. And since it transfer over WiFi, synchronizing your phone and laptop will be very quick too.
Long press for voice assistant
While many smartphones nowadays feature a dedicated AI button, HUAWEI is opting for a smarter solution. Simply by long pressing the power button, you can bring up Google Assistant. Whether its using it to fire up HiVision for AI recognition, or just to set your alarm, the convenience will be right at your fingertips with EMUI 9.1. Without having to worry about accidentally pressing another key on the other side of the phone.
AI Video Editing
Video editing is quite a big hassle. Among the challenges when it comes to creating a good video is finding the suitable background music. Now with EMUI 9.1's HUAWEI Smart Video Editing, you just have to worry about shooting a good clip, and your HUAWEI device will take care of the background music via AI scene recognition. Sit back, relax, and enjoy the video.
In addition to creating cool videos with AI, you can also customize video ringtones. Instead of just music or sounds, you can use videos as your ringtones, just to inject a little more fun into your life.
Keep track of your run
With the EMUI 9.1 update, HUAWEI devices can now synchronize to selected treadmills, giving you real time updates on your step count, running distance, duration, speed and also calories burnt. And since EMUI already has built in step counter via the HUAWEI Health app, this only serves to enhance your fitness tracking even if you are running on a treadmill.
To check for the update on your smartphone, all you have to do is open Settings > System and tap on Software update. If an update is available, your HUAWEI smartphone will begin downloading the update and install it when you aren't using the phone. To know more about EMUI 9.1 as well as when your HUAWEI device will receive the update, do check out this link.
Check out the latest HUAWEI devices on the HUAWEI Official Online Store.