ROG Crosshair VIII Hero (WiFi) Preview — taking a peek at the VRMs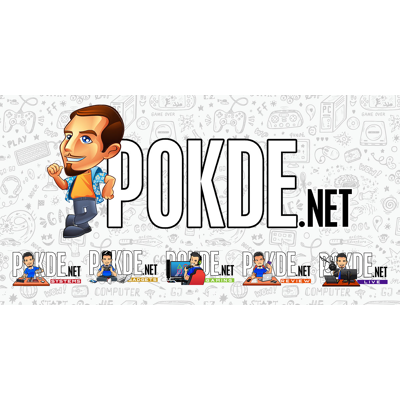 The ROG Crosshair VIII Hero is going to be the ASUS Republic of Gamers' most "affordable" AM4 motherboard this generation. The ROG Strix is a separate lineup altogether. With that said, let's take a look at the VRMs of the ROG Crosshair VIII Hero (WiFi), which is going to be more important than ever since that AMD has announced the 16-core (hexadeca core, if you are into that sort of thing) AMD Ryzen 9 3950X.
So we took off the I/O shroud and VRM heatsinks to take a peek at the VRM underneath. Now I am no expert at this, so I hope that you guys can provide some helpful input into this as well. This is what I found.
ASP1405i PWM controller
On the backside of the motherboard, I found the Digi+ EPU ASP1405i VRM controller. This is reportedly based on the International Rectifier IR35201 controller. It is an 8-phase controller, which can be configured in 8+0, 7+1 or 6+2 configurations. ASUS does mention that the ROG Crosshair VIII Hero has a 14+2 power stage configuration, so with that in mind, we can safely presume that the ASP1405i here run in a 7+1 setup.
No doublers, 16 IR3555M power stages
I didn't find any doublers on the motherboard here, but there are 16 of these International Rectifier IR3555M power stages, or PowIRstage. These can handle 60A each, and with 14 of these power stages dedicated to the cores, we are looking at 840A of maximum power. You won't be able to ever achieve this number without burning your AMD Ryzen processor, that I am sure of. The other 2 power stages feed the SoC rail.
Since there are no doublers on the ROG Crosshair VIII Hero, you are looking at what ASUS calls a twin 16-phase configuration. Each channel of the ASP1405i will feed two sets of power stages. ASUS claims that this setup improves transient response versus one with doublers. Transient response times are crucial when your CPU load changes. Having faster transient response means that Vdroop will be less when the load increases, reducing the chance of instability when your CPU load ramps up. All this while offering the same thermal advantages that doubled power phases would offer.
ASUS first used this design in their ROG Maximus XI series, although they were panned by reviewers because of the limited controllers. The controller here is much much beefier than the ones in the ROG Z390 motherboards, and this setup is also shared with the ROG Crosshair VIII Formula, so you are getting quite a deal here with the ROG Crosshair VIII Hero (WiFi).
Bonus: ProCool ATX power connector
I don't know how many of you had your ATX power connector melt in the socket, but I have. I had the ASUS X99-Deluxe motherboard back then, and the plastics melted together. It still worked, but it had a dank burning plastic smell. Having these solid-core pins and metal covers should be able to prevent that from ever happening on the ROG Crosshair VIII Hero. Not to mention that there is an additional 4-pin EPS connector for additional power.
The ROG Crosshair VIII Hero definitely won't be cheap, as the PCH itself is much pricier than the previous generations. While we wait for official pricing, let's just bask in the awesomeness of the VRMs. Also, we are waiting for a 3rd Gen AMD Ryzen CPU to flex this motherboard's muscles with, so AMD Malaysia, if you are reading this, please drop us a message.