The Samsung Galaxy Note10 is Samsung's leap of faith in more ways than one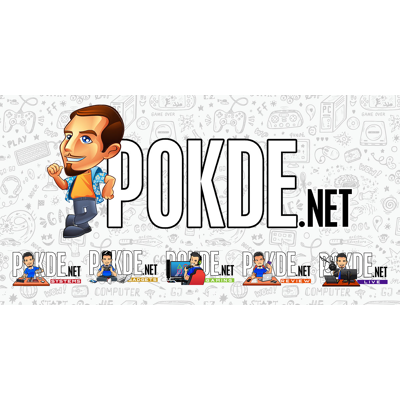 Samsung has always thrown everything and the kitchen sink into the Galaxy Note series. It was one of the reasons why most of my friends would skip the Galaxy S series to wait for Samsung's bigger and badder flagship. But the Galaxy Note10 series is Samsung's attempt at courage, and it is not a beautiful sight.
No headphone jack
Samsung did great by proving you can retain all the features in the world, including a headphone jack, while maintaining water resistance. And they weren't shy for ridiculing their competitors for dropping it. But since they released the Galaxy Buds, I guess it was time to drum up sales for their true wireless earphones with the Galaxy Note10?
At the very least, certain brands retain the headphone jack on the lower-end variant, while dropping it from the higher end "Pro" version.
Smaller battery? Oh why?
While you would imagine that losing the headphone jack would mean a bigger battery, the Samsung Galaxy Note10 actually has a much smaller battery at 3500 mAh. Meanwhile the Galaxy Note10+ upgrades the battery to an industry-leading 4300 mAh battery. There are larger batteries in the likes of the ASUS ZenFone 6 and ROG Phone II, although those are far and few in between.
Samsung finally overcoming their fear of fast charging is worthy of praise though. The Galaxy Note10 is the second flagship since the ill-fated Galaxy Note7 to use the 25W Super Fast Charge technology, while the Galaxy Note10+ gets an even more impressive 45W fast charging rate. The 45W charger is sold separately though, which reeks of Apple's schemes.
Display regression
The Samsung Galaxy Note 3 was the last Galaxy Note device to feature a FHD screen. While resolution is a poor marker of display quality, it does seem like Samsung intentionally nerfed the Galaxy Note10 to make the Galaxy Note10+ a more interesting proposition. First a smaller battery, and then this too, I think it's pretty clear, no?
The 1440p (QHD) standard has been applied on all Samsung Galaxy Note devices since the Galaxy Note4, so why go back now? On the plus side, the Samsung Galaxy Note10 duo tout the same Dynamic AMOLED display technology as the Galaxy S10 devices, so you will be in for a visual treat with either of the devices. Just a less sharp one if you opt for the Galaxy Note10. Both feature the selfie camera cutout in the center of the display, or what Samsung dubs the Cinematic Infinity Display.
Improved productivity
One area which Samsung has not taken a step backwards is the productivity capabilities they packed into the Galaxy Note10 devices. The new S Pen now supports Air Actions which allows you to control your Galaxy Note10 with your S Pen gestures without touching the screen. Apparently Samsung will also be opening up the Air Actions SDK, allowing developers to give you customized controls with the S Pen in third-party applications too, something which I would love to see.
The Samsung DeX feature has also been built upon with a new feature. While the previous iteration would require a separate display, the new one allows you to connect the Galaxy Note10 to a PC and use the display, keyboard and mouse attached to your PC. Really nifty stuff.
Upgraded camera chops
Samsung has yet to use their higher resolution 48MP or 64MP sensors in their flagships ,but the Galaxy Note10 series has their best camera yet. And I am not comparing it against last year's Galaxy Note9, but the Galaxy S10 series. The dual-aperture 12MP F/1.5~F/2.4 main camera is still here, but they upgraded the 12MP telephoto camera with a wider f/2.1 aperture. The wide-angle 16MP f/2.2 camera is retained, and I am fine with that as it was a good one.
The Galaxy Note10's camera hardware ends at that, while the Galaxy Note10+ gets an additional 3D ToF camera which Samsung calls their DepthVision camera. It is capable of doing 3D scans of inanimate objects, turning it into a movable 3D object.
If you are interested in the Galaxy Note10 series, Samsung Malaysia is also running a pre-order starting today until 18th August with some nice deals on both the Galaxy Note10 and Galaxy Note10+.
Samsung Galaxy Note10 Specs
Exynos 9825, octa-core, 7nm EUV
Mali-G76 MP12
8GB RAM
256GB storage
6.3″ FHD+ Dynamic AMOLED display, punch hole selfie camera
12MP F1.5/F2.4 + 12MP f/2.1 telephoto + 16MP f/2.2 ultra wide)
10MP selfie camera
3500 mAh battery, 25W Super Fast Charge
RM3699
Samsung Galaxy Note10+ Specs
Exynos 9825, octa-core, 7nm EUV
Mali-G76 MP12
12GB RAM
Up to 512GB storage
6.8″ WQHD+ Dynamic AMOLED display, punch hole selfie camera
12MP F1.5/F2.4 + 12MP f/2.1 telephoto + 16MP f/2.2 ultra wide + 3D ToF Samsung DepthVision camera
10MP selfie camera
4300 mAh battery, 45W Super Fast Charge
12GB + 256GB: RM4199
12GB + 512GB: RM4799
Now that we have told you our opinion of the new flagships from Samsung, what do you think of the Samsung Galaxy Note10 series?