Want the best smartphone you can get for less than RM1000? Don't miss the Realme 2 Pro sale this 21st November!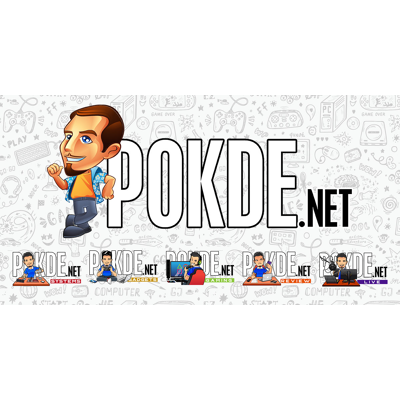 The Realme 2 Pro made huge waves when it was announced to offer excellent specifications for its price. Just how good of a deal are we talking about though? How does it stand versus the competition, you ask? This article answers your questions, by pitting the Realme 2 Pro against the Samsung Galaxy J6+ and Xiaomi Mi 8 Lite. Now I know that the Realme 2 Pro regular pricing is just a tad above the RM1000 mark, but it will be available on 21st November at the special price of RM999. But on that specific day, you can spend the same amount of money as you would if you wanted to buy either of the other two devices in this comparison. To make things even more interesting, we also added the vivo V11i, priced at RM1299 to give you an idea of how well the Realme 2 Pro compares with more expensive devices. So let's go further in detail as to how amazing of a deal are you getting with the Realme 2 Pro.
Largest viewing area
The 6.3″ FHD+ IPS display with a tiny waterdrop notch gives the Realme 2 Pro a great 90.8% screen-to-body ratio. The Xiaomi Mi 8 Lite offers a close 6.26″ FHD+ display, but falls short with a wider notch which takes away more of the screen. The worst of the bunch here is the Samsung Galaxy J6+, which has a smaller screen in a larger body, and a much lower resolution. The vivo V11i offers a similarly sized display, with a similar waterdrop notch, but of course, you know it is also a fair bit more expensive. If you want to enjoy a great multimedia experience on your smartphone, you know which one is the one to pick.
Largest and fastest storage
The Realme 2 Pro outclasses the other two devices in its price range with its 128GB of storage. The best thing about the Realme 2 Pro is that the storage is not only capacious, but also faster than most affordable smartphones. UFS 2.1 storage is a rarity even in the sub-RM2000 segment until recently, but Realme hits the ball out of the park with 128GB of UFS 2.1 storage at this price range. The pricier vivo V11i matches the Realme 2 Pro in terms of capacity, but uses much slower and cheaper eMMC 5.1 storage. And just as if that faster storage isn't enough to entice you, the Realme 2 Pro also offers the most RAM in its price range. Even looking higher up the price ladder, you won't be finding any smartphone with 8GB of RAM below RM1600! For starters, the vivo V11i is priced at RM1299, and yet still offers just 4GB of RAM.
Largest battery
A 3500 mAh battery versus the 3300 mAh battery and 3350 mAh battery of the Galaxy J6+ and Mi 8 Lite, respectively? It's pretty obvious which one to choose. Now, if we were to talk solely from the perspective of which device will offer the longest battery life, it is very possible that the Samsung Galaxy J6+ might offer comparable longevity. However you will be settling for subpar performance in exchange for battery life, which isn't something you have to do with the Realme 2 Pro and its larger 3500 mAh battery. Even the more expensive vivo V11i settles for a 3315 mAh battery, which is really disappointing.
Largest aperture
The Realme 2 Pro is the only device here featuring a f/1.7 aperture on its rear camera. The other Samsung Galaxy J6+ and Xiaomi Mi 8 Lite both feature smaller f/1.9 apertures, which means they allow less light to reach the sensor. The vivo V11i comes up worst here, despite being the most expensive, with a f/2.0 aperture. Less light means poorer low light performance, as the ISO will have to be pushed up .With a higher ISO comes more noise, and thus less detail captured, once noise reduction does its job.
And here's are the key specifications of the Realme 2 Pro, Samsung Galaxy J6+, Xiaomi Mi 8 Lite and vivo V11i, tabulated into an easy to read table for your digestion.
Realme 2 Pro
Samsung Galaxy J6+
Xiaomi Mi 8 Lite
vivo V11i
Chipset
Snapdragon 660
Octa core (8 x Kryo 260)
14nm FinFET
Snapdragon 425
Quad core (4 x Cortex A53)
28nm planar
Snapdragon 660
Octa core (8 x Kryo 260)
14nm FinFET
Helio P60
Octa core (4 x Cortex A73 + 4 x Cortex A53)
12nm FinFET
RAM
8GB
4GB
4GB
4GB
Storage
128GB UFS 2.1
64GB eMMC 5.1
64GB eMMC 5.1
128GB eMMC 5.1
Screen
6.3″ FHD+ IPS, waterdrop notch
6.0″ HD+ TFT, Infinity Display
6.26″ FHD+ IPS display, notch
6.3″ FHD+ LTPS, waterdrop notch
Battery
3500 mAh
3300 mAh
3350 mAh
3315 mAh
Camera
16MP f/1.7 + 2MP f/2.4
13MP f/1.9 + 5MP f/2.2
12MP f/1.9 + 5MP f/2.0
16MP f/2.0 + 5MP f/2.4
Price
RM999
RM999
RM999
RM1299
This is exactly why you must not miss the chance to get the Realme 2 Pro at its promotional price, as it is just ridiculously good value at RM999! Save the date, and make sure you get your Realme 2 Pro for just RM999 on 21st November!
This is an exclusive article for Realme Malaysia.