Will MSI be making a gaming phone? We interview MSI Malaysia's General Manager to find out!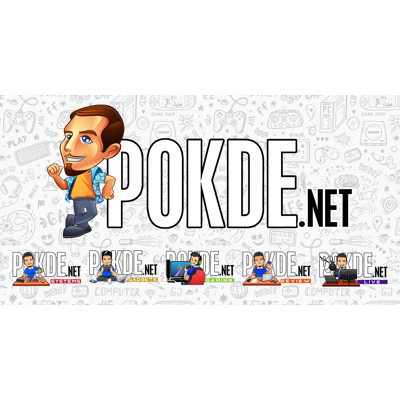 With gaming phones being the new trend in the gaming industry, we took the opportunity to ask Henry Chung, General Manager at MSI Malaysia about his thoughts about them. Among other questions, of course. You can watch the full interview here:
So when asked about the growing smartphone gaming market and how MSI Malaysia intends to take advantage of it, Henry Chung answered very calmly with the following:
Mobile gaming and PC gaming, I would say mutually benefit each other. Mobile gamers, when they cannot be satisfied with these small screens, someday they might change to PC gaming on the big screen. That could be happening. 

Also, our PC gamers, maybe they want to play the game everywhere; when they travel, when they're doing their office work. So I think this is a good thing for the overall gaming industry because when everybody's talking about gaming, everybody has the same topic. I think this will give us more communities and more strength in this industry.
I believe it's safe to say that MSI Malaysia will continue banking on their gaming PCs as their bread and butter. Can't say I don't respect that focus! Another question we asked about recent trends is the increasing popularity of content creation. Henry Chung believes that the future is 5G. He believes MSI will be harnessing 5G networks not only to enable faster downloads for gamers, as well as for VR and AI applications in the future.
In addition to that, we also quizzed him on how he thinks MSI is perceived by Malaysian end users, as well as how he maintains the fine balance between product quality and pricing. He told us that MSI is already well-known as a gaming brand, and the latest innovations is their main focus. But he also admits that MSI's products are priced on the premium end, but that's because MSI holds no quarter when it comes to delivering the latest technology. However there are plans to bring in more affordable options like the MSI GF series which offer the latest hardware for a more palatable price.
Last but not least, we asked him about his experience working with Taiwan Excellence. He shared:
I remember when we first worked with TAITRA, I was the contact window. I remember it was 2 or 3 years ago and TAITRA has been supportive of Taiwanese brands in Malaysia. We are very thankful to them. They have helped us a lot to explore this market and to be more exposed in front of all Malaysians.

For the past few years, we have benefited from them a lot. So we are quite happy to have worked with TAITRA. If they support MSI, no doubt we will fully support them. 

Just come and take a look at the Taiwan Excellence Esports Cup 2019. You won't regret it!
Stay tuned as we will be sharing our interview sessions with local representatives for ASUS and GIGABYTE soon! You can check out our earlier interview session with Acer here.