Panasonic LUMIX G95 VS LUMIX G85 – Should You Go All Out or Save Some Money?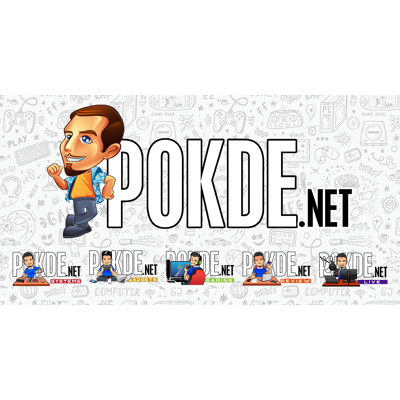 If you're in the market for a Micro Four Thirds camera, there's a chance that you are considering between the Panasonic LUMIX G95 and LUMIX G85 cameras. The former is the successor of the latter, coming in with additional features but it costs more money. Is it worth to go all out for the newer camera or should save some money and go for the older model? Let's compare and find out.
Panasonic LUMIX G95 VS LUMIX G85
Design
For the most part, both the Panasonic LUMIX G95 and LUMIX G85 look identical to each other. They're both relatively compact, have dust and splash protection builds, large grips, flip out screens, and more. The LUMIX G95 does have some additions, such as the new WB, ISO, and exposure compensation buttons on the top plate, a rear thumb wheel, change in microphone positioning, and the addition of a headphone jack. The only thing that the LUMIX G85 has the upper hand in is the slightly lighter weight, about 30g difference.
Sensor
While both are using a Micro Four Thirds sensor, the Panasonic LUMIX G95 uses the improved 20.3 MP sensor, which is the same one found in the LUMIX G9. The LUMIX G85 on the other hand uses the older 16MP sensor. You should be able to get more in the newer camera, but it's worth noting that the ISO sensitivity range is the same, going from 200 to 25,600.
V-LOG L
The Panasonic LUMIX G95 has the new V-LOG L profile, which offers a wider dynamic range, better colours, and more flexibility in post-production. It was said to be designed with a similar curve of film digitalisation to Cineon. It's worth noting that Panasonic GH4 and GH5 users need to pay for this feature but it's included in the G95 for free. The LUMIX G85 doesn't have this so you will have to rely on Cine-Like profiles if you plan on doing colour grading, which may not be as good or easy as V-LOG L.
Video Recording
If you need a camera to shoot videos, the Panasonic LUMIX G95 is an ideal choice. For starters, you can record videos up to 4K at 24p / 25p / 30p with no time limit whatsoever. From my own experience, the camera doesn't overheat either after recording a lengthy interview, so that limit being removed can make a big difference. In some regions, the LUMIX G85 has a 30 minute time limit for 4K recording.
Furthermore, the LUMIX G95 is the better camera if you plan on recording slow-motion videos as it can record in Full HD up to 120FPS whereas the G85 can only do Full HD up to 60FPS. It's worth noting that the G95 has the higher crop, at 1.26x, when recording in 4K compared to the G85, at 1.18x. This is something to keep in mind if you're very particular about the field of view.
Live View Composite Mode
If you've never heard of Live View Composite mode, it's a mode for long exposure photography that takes images made up of only new light information as it hits the sensor. This means that it will capture objects as they move, like fireworks or light paintings for example. This feature is available on the LUMIX G95 but not the G85. The latter does have a similar mode called Light Composition, but it's not as robust as Live View Composite mode.
Charging
The Panasonic LUMIX G95 has the ability to charge via USB. You can also choose to use a separate battery charger instead if you want. This gives the camera versatility as you can juice it up with a powerbank while on the go and even keep it hooked to a wall charger for "infinite" energy. The LUMIX G85 can only be charged via the separate battery charger.
Wireless
While both cameras do have wireless connectivity, the Panasonic LUMIX G95 has the upper hand as it has both Bluetooth and Wi-Fi. The older LUMIX G85 only has Wi-Fi connectivity. What this means is that with the LUMIX G95, you can use your smartphone for an easier time to transfer photos / videos and for remote shooting.
Price
Given that the Panasonic LUMIX G95 is the newer of the two, it's no surprise that it will be pricier one as well. There's nothing wrong with spending more for a camera that can offer more but if you're very particular about a budget, you have to really consider whether the extra expense is worth it for you or not. For an easier time to compare, I've included the prices right below here:
Panasonic LUMIX G95 with 14 – 42mm kit lens = RM4,899
Panasonic LUMIX G95 body only = RM4,499
Panasonic LUMIX G85 with 14 – 42mm kit lens = RM4,349
Panasonic LUMIX G85 body only = RM3,799
Conclusion
It's clear that the Panasonic LUMIX G95 is the overall better camera here. However, it doesn't necessarily mean you should pick that up over the LUMIX G85 either. If you know that you won't make use of the extras that come with the newer camera, you might as well save money and get the older instead. However, if you want a more futureproofed purchase and added versatility but you don't mind the extra expenditure, the Panasonic LUMIX G95 will serve you well.
If you want to check out our review of the Panasonic LUMIX G95 camera, click right here.