ASUS Perfect Warranty even covers 80% repair costs due to user-induced damages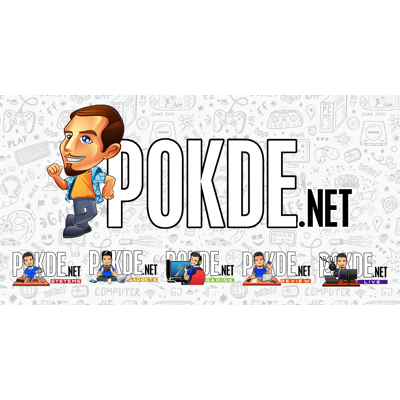 ASUS has always provided an extensive warranty program for their laptops, with a 2-year global warranty being standard. To further improve on their after-sales service, they have just announced the ASUS Perfect Warranty, which will provide even better coverage for ASUS' customers.
All users who purchased an eligible laptop from 1st January 2020 onwards in Malaysia or Brunei will be automatically eligible for ASUS Perfect Warranty, without any additional charges. ASUS Perfect Warranty is an exclusive warranty service from ASUS that will cover even damages induced by the end user, including spill damage, electrical surge damage, drop and accidental breakage too. With the new service, ASUS will bear 80% of the total repair costs, with the user only having to foot out the remaining 20% of the total bill.
ASUS will provide this additional coverage for one time during the first year of the laptop's manufacturer warranty. To claim ASUS Perfect Warranty, all you need to do is visit any authorized ASUS Service Centers in Malaysia or Brunei with the damaged laptop. Bring your purchase receipt/invoice too. ASUS will perform purchase validation when you submit a claim for ASUS Perfect Warranty, but if they fail to validate, they will request for proof of purchase.
Here is the full list of ASUS laptops eligible for ASUS Perfect Warranty. Essentially all ASUS laptops launched since 2019 that were purchased since 1st January 2020 are eligible, but you can double check to see if your laptop is listed below, just to be sure:
ZenBook Duo (UX481F)
ZenBook Flip (UM431D, UM462D, UX362F)
ZenBook (UX331F, UX333F, UX334F, UX433F, UX434F, UX533F, UX534F)
VivoBook Flip (T101H, TP412F)
VivoBook (A412D, A412F, A412U, A420U, A510U, A512D, A512F, A542U)
ASUS Laptop (A407M, A407U, A409F, A411U, A507M, A507U A509F, E203M, M409B, M409D, M509D, X441B, X441M, X505B, X505Z, X555Q, X570Z)
ROG Zephyrus S (GX502G, GX502GW, GX531G, GX701G)
ROG Zephyrus G (GA502D)
ROG Strix Scar III (G731G)
You can find out more about the terms and conditions of ASUS Perfect Warranty via the following link: https://www.asus.com/my/support/Article/1028/
Pokdepinion: Time to see if my laptop is splashproof!