Review
Razer Viper Mini Review – Best for Smol Hands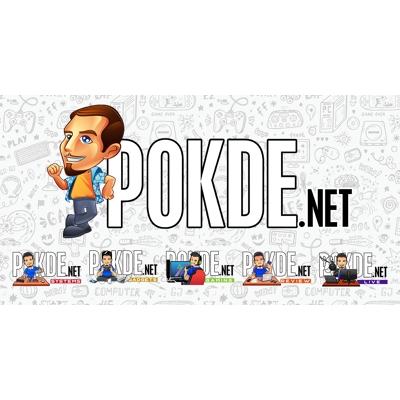 Overview
The Razer Viper Mini is the latest addition from the company to their popular Viper series, taking a lot of the features from the original Razer Viper and putting it into an even lighter, compact body. Is it worth your money? Let's find out.
Positives
+ Ultralight body
+ Ambidextrous
+ Decent customization options
+ Razer Speedflex cable minimizes drag
+ Utilizes optical mouse switches
+ Good sensor with accurate tracking
+ Affordable
Negatives
- Would be nice if it had more RGB lighting
- No side buttons on the right side
- No rubberized side grips
- Jittery at high DPI
- Not great for medium to large hands
Unboxing the Razer Viper Mini
With each purchase of the Razer Viper Mini, you are expected to get the following items:
User guide
Razer sticker
The Razer Viper Mini gaming mouse itself
Appearance
For the most part, the Razer Viper Mini looks exactly like it's older brother, the original Viper, except smaller. It still retains the same ambidextrous form factor so you can use this regardless of your hand orientation. Upon closer inspection, you'll start to notice some minor differences here and there.
One thing that has been retained is the "gaming-grade" tactile scroll wheel. The DPI switcher has moved from the bottom of the mouse to below the scroll wheel. In the original Viper, the triple-headed snake logo seems invisible when not plugged in but in this case, you can see it immediately.
While you do have the matte plastic shell, this one loses out on the rubberized side grips on both sides. Furthermore, you have six programmable buttons on the Razer Viper Mini, which means it lost two from the original. The two missing buttons are the side buttons on the right.
As for the underside, the Razer Viper Mini looks nearly identical to the original Viper with the exception of a thicker top mouse feet, white mouse feet, and the DPI switcher no longer being here. There's also a small line of RGB lighting below the bottom mouse feet. It's worth noting that this uses 100% PTFE feet for effortless gliding.
The Razer Speedflex cable makes it return here. It allows for minimal drag so it feels as if you're using a wireless gaming mouse. It's a non-removable type cable measuring in at 1.8 meters, which is 0.3 meters shorter than its older brother.
Overall, the Razer Viper Mini is essentially a smaller version of the original Viper with some differences here and there. It's worth noting that it's not that much smaller and it can be hard to notice at first glance. If your hands aren't small, you'd still be more comfortable with the original.
If you want to check out our review of the original Viper, click right here.
Specifications
| | |
| --- | --- |
| Body material | Textured rubber side grips, matte plastic shell |
| Sensor | True 8500 DPI high-precision optical sensor |
| DPI | Up to 8,500 DPI in 100 DPI increments, 5 DPI stages |
| USB report rate | 125/250/500/1000 Hz |
| Switch type | Razer Optical Mouse Switches rated for 50 million clicks |
| RGB | Yes, Razer Chroma |
| Cable | 1.8m, Razer Speedflex cable |
| Mouse Feet | 100% PTFE |
| Built-in Memory | Yes, for custom DPI and configurations |
| Weight | 61 g excluding cable |
| Dimensions | 118.3 x 53.5 x 38.3 mm |
User Experience
The Razer Viper Mini gaming mouse is designed for both left and right-handed gamers thank to its ambidextrous form factor. Essentially, anyone who still has at least one functioning hand can use it with ease. Given that it's the mini version however, the size may not be comfortable for a lot of people.
It's not too bad, even with my large hands, but I definitely want something bigger if I'm going to use it for long hours. In fact, I would go for the original Viper just because it has the rubberized side grips, which makes a big difference in comfort when used for long hourse.
There are six programmable buttons on the Razer Viper Mini gaming mouse, which practically doubles when used with Razer Hypershift. Six is still pretty okay but in this case, it's bad for left-handed gamers as your orientation will lack the two side buttons. Trying to use the available side buttons with your left hand feels awkward, unnatural, and slow.
From my own experience, the Razer Viper Mini is able to track with great accuracy. At 3,600 DPI, there's a slight jitter, and that gets a lot worse as you increase the DPI, as seen by my results for 6,400 and 8,500 DPI. The DPI goes up to 8,500 but you wouldn't want to use it anywhere close to that high anyway, especially with a mouse this light.
Razer Speedflex cable makes a return here. The minimal drag makes you feel like you're gaming on it wirelessly, which I personally love. Essentially, you'll have quicker, fluid movement without anything holding you back. It's interesting that compared to the original Viper, the cable feels more fabric-ky here, but it's supposed to be the same. Not sure if there's a new "blend" of Speedflex in the market now but it still works the same.
The Razer Viper Mini uses the Razer Optical Mouse switches and my opinion still hasn't changed. It's still not as clicky as Omron switches and will require a bit of getting used to. It does offer precision, which is what I feel ultimately matters. Moreover, there's the additional benefit of a long lifespan, rated at 50 million clicks.
It's worth noting that the Razer Viper Mini uses the "gaming-grade" tactile scroll wheel. It's still a rather smooth roll with a slight bump feel, similar to the Basilisk V2 at 30-40% tactile resistance. You can't adjust the tactility so you will have to live with this, which isn't bad. You can easily tell when you've definitely scrolled it up / down still.
Like recent Razer gaming mice, the Razer Viper Mini uses 100% PTFE mouse feet. It allows for effortless glide on any surface as if there's no resistance whatsoever. Given how light it is (61g), it feels very close to just moving your bare hand. The smooth glide will let you aim consistently without anything slowing you down.
On the software side of things, you have Razer Synapse to customize the the mouse to your liking. Unlike the Basilisk V2, the software recognizes the Razer Viper Mini almost instantly. You don't need it to use the mouse, but it's good to have for customizations, like RGB lighting and button configuration.
Like the original, the RGB lighting on the Razer Viper Mini gaming mouse is nothing extravagant. The lighting is on the triple-headed snake logo and a line below the bottom mouse feet. It would be great if they added it on the scroll wheel for that added bling factor but it's not a dealbreaker if you ask me. The one near the mouse feet does make it attractive enough.
If you have multiple PCs that you use often enough, like a home desktop and work laptop for example, you can easily use the Razer Viper Mini on all of them while maintaining your settings. This is made possible on-board memory, which lets you save up to 5 profiles. Personally, I have two settings saved for regular use and for Apex Legends, and both settings can be used on my home desktop, work laptop, and review laptops without needing to do the setup all over again. It's a very useful feature to have.
Razer Viper Mini Review Verdict
The Razer Viper Mini is a versatile gaming mouse that offers good performance at a rather affordable price. It is the cheapest Razer gaming mouse we've seen in recent times, and possibly ever. However, you shouldn't look at the price alone.
There are fewer side buttons, it's not the best looking mouse, and it's not as comfortable due to the lack of rubberized side grips. It still gets the essentials right and 8,500 DPI is more than enough for most gamers anyway so if you have small hands or you like small mice, then this would be great. Otherwise, go for the original Viper instead.
With that, I award the Razer Viper Mini gaming mouse with our Silver Pokdeward.
Big thanks to Razer Asia Pacific for letting us use this for the purposes of this review.