Review
Asus ZenBook 3 (UX390) Review – The Anorexic Ultrabook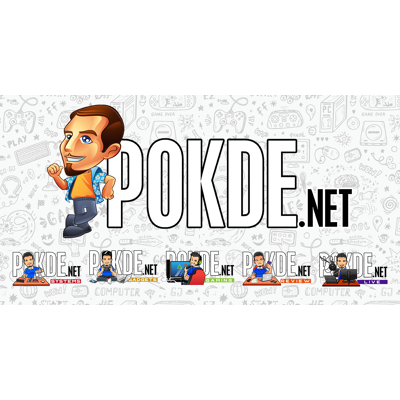 Positives
+ Aerospace grade aluminium
+ Attention to detail design and finishing
+ Core-i7 in an aneroxic machine!
+ Beautiful FHD IPS display
+ That explosive sound
+ 3mm fan that I don't know how Asus made, but they did!
Negatives
- Heat dissipation still can use some love, albeit not a nuisance
- That noisy fan when you are in "zen" mode and need silence
About 5 years ago, Asus announced their first ever Zenbook setting a competitive game in the slim performance laptop league. Fast forward to this day, with their laptops getting slimmer, the only way for Asus Zenbook 3 to fit in the competition is to just slim down even more. I'm calling it anorexic because how it is cramped in is just unbelievable.
Bear in mind, the unit I am reviewing is not a Malaysian set. The significant difference would be the storage capacity (1TB instead of 512GB) and availability of the fingerprint sensor in the local unit, so you are in for a better treat when you buy the local unit.
The Asus Zenbook 3 was first announced in May 2016 at Computex Taipei, and Asus Chaiman Jonney Shih throned it as "the world's most prestigious laptop with unprecedented performance". This is a huge claim to make in the open public, so let's see if it has what it takes to actually live up to the claim.
Appearance
By default, hands down, appearance begins with the colors. There are three variants: Rose Gold, Royal Blue and Quartz Grey. Feed yourself with the colors, but the Royal Blue wins hands down this time around. I showed the color options to more than 20 people and I got 100% selection on the Royal Blue. Why wouldn't it? You couldn't deny it either! I can double guarantee that the Royal Blue ones will be the first to run out of stock!
ALL of the three color variants has a gold metallic edge around their lids. It's done with a special diamond cutting, plus 2-phase anodizing process to ensure it's durability. To match the gold edge, Asus slapped a matching gold emblem on the lid and integrated a gold keyboard as part of the Zenbook 3 outlook branding this time around. Having these edges, I believed the durability of the display would have been jeopardized. I was so wrong, you should try it yourself! Unlike it's predecessors, even the lid has been constructed perfectly. The only thing that is crossing my mind is that Asus couldn't have done better than this really. Oh, we're not done yet!
I'm a sucker for branding. It takes deep attention to detail to build up an identity and live up to it consistently. Whenever the term concentric circles is brought up, we can immediately relate it to Asus' Zen design concepts. In the case of the Asus Zenbook 3, the spun-metal finish concentric circles are gracefully etched to it's lid and it's the first thing that you would notice – without fail.
Let's talk about the features. Asus has taken the Asus Zenbook 3 into direct rivalry with Apple's Macbook and Macbook Air. This 12.5-inch ultrabook weighs only 910 grams, has a thickness of 11.9mm and has a footprint that is smaller than an A4-sized paper.
Like I mentioned earlier, the unit in our hands is NOT the local unit, so when we weighed it, we actually got 904 grams instead of 910 grams. What makes it feather-light yet so durable you ask? Asus has used what it calls "6013" aerospace-grade alluminium alloy in the construction of the Asus Zenbook 3 that is 50% tougher and way lighter than standard alloy. Any other material would have made it prone to being easily bent or damaged, considering it's slim profile. That's the secret sauce right there.
There's only two ports, one on each side of the Asus Zenbook 3:
Another thing that you could not have missed in the appearance of the Asus Zenbook 3 are the speakers. You could see beautifully crafted speakers, again, gracefully designed around a concentric circle wave design right above the keyboard. Check this out.
You thought that was all? There are another TWO speakers at the bottom of the Asus Zenbook 3. This quad speaker setup features ASUS SonicMaster Premium technology and was tuned by experts from audio specialists no other than Harman/Kardon – in their first of such partnership with Asus.
And here's a breakdown of Asus' new five-magnet speaker design. The bottom two bass-driving speakers are using these. They consist of five extremely dense magnets. The high strength (technically referred to as "magnetic flux density" – know your physics :P) of the magnets allow for louder volumes, especially bass, and lowers distortions significantly.
When talking about the Asus Zenbook 3, there are some key highlights that you shouldn't miss. For starters, the most innovative technology that Asus has built into this ultrabook is it's cooling fan. Asus has managed to squeeze in a fan that sits at only 3mm height. 3 milimeters! That's slimmer than our pinky! It's a DC brushless fan with a rather unique design. Now, we strictly don't encourage you to tamper with your Asus Zenbook 3 when you get your units, so we have taken the liberty to provide you with a sneak peek instead.
If you are wondering how is the breakdown of the Asus Zenbook 3 components, here's a burst view of this fine machine!
Asus has also incorporated a multi-cell battery design. This is another conundrum that Asus' designers had to overcome – how to provide the laptop great battery life and still maintain it's slim profile. To answer this, Asus designed a Lithium-Polymer multi-cell battery that uses virtually every available nook and cranny of whatever space left to contain it's cells.
And of course, as usual, Asus has made it a standard practise to bundle their Zenbooks with a sleeve. Something you don't get with your Macbook Air, you would really appreciate this little gesture. The sleeve is made of leather and carrying an Asus Zenbook 3 inside it, no one could ever guess you are actually holding a laptop.
Specifications
CPU
Intel Core i7-6500U @ 2.6 GHz
RAM
16GB 2133 MHz LPDDR3
GPU
Intel HD Graphics 520
Storage
1TB PCIE Gen3 x4 SSD
Software
Microsoft Windows 10 Home (64-bit)
Asus Splendid Technology
Asus Audio Wizard
Connectivity
802.11ac Wireless Network Adapter
Bluetooth 4.1
1 x USB 3.1 Type-C (charging + data)
Display
12.5″ (16:9) LED backlit FHD (1920 x 1080) anti-glare with 72% NTSC coverage / 82% screen-to-body ratio
Audio
2 x high-quality stereo speakers
2 x five-magnet speakers with ASUS SonicMaster Premium technology featuring Harman/Kardon tuning
1 x 3.5mm combo audio port
Power
5045mAH Lithium-Polymer battery
Output: 20V DC, 2.25A, 45W
Input: 100-240V AC, 50/60Hz universal
Dimensions
296 (W) x 191.2 (D) x 11.9 (H) mm
Weight
910g
Performance
Most people have a perception that ultrabooks do not have what it takes to be a powerful mobile workstation. You wouldn't be expecting extreme-levels of gaming performance from these little machines. Then again, you might be surprised at how much punch ultrabooks actually pack. In my case, I have been using ultrabooks for quite sometime now. My journey began with the UX301 which I quickly upgraded to the Core-i5 UX303 and then moved on to the Core M based UX305. I don't game on these machines, but I run pretty heavy application development environments. My typical daily usage requires me to run a NodeJS middleware server while developing on either Microsoft Visual Studio or Atom/Sublime Text Editor, topped with Android emulator, while I design the graphics on Adobe Photoshop and view the output on a Chrome browser. Combining these, I am hogging these machines most of the time to their maximum potentials and they are more than capable of eating up all the tasks that I throw at them.
Of course, if you are planning to game, a DOTA2 or League Of Legends is not really going to be a problem. But then again, keep in mind that these machines are built in a very confined space utilizing literally every single space possible. There will be noticeable heat and performance bottlenecks in their respective areas especially since these are delivering graphics performance only on integrated graphics as an external GPU is not present in these machines. So how does the Asus Zenbook 3 perform?
Please don't let me mislead you. Once again, I would like to mention that the unit that I am bearing is NOT a local Malaysian unit and these results may vary.
What we have under the hood (OUR hoods at least) is a Toshiba 512GB M.2 NGFF PCIe Gen3 x4, Non-Volatile Memory Express (NVME) Solid State Drive (SSD). The unit that will be sold in Malaysia will bear a 1TB drive instead. It's using Samsung 540 chip which is by far the quickest drive chip I've tested in my personal experience. At 1664MB/s read and 1462MB/s write speeds, you would be wondering how quick this machine actually performs. So we decided to make a boot video for your pleasure.
From the moment when the power button is pressed, to ready-to-use state, including POST, it literally took about 10 seconds! I don't think I need to elaborate any further to this.
Our power plant is a 6th-Gen Intel Core i7-6500U bearing 2 Cores and 4 Threads, clocked at 2.60GHz. It's coupled to 16GB of DDR3 RAMs and an integrated Intel HD 520 graphics. Among all other dual core hyper-threaded CPUs, this is standing at the highest spot, putting a tough competition to it's rivals. This is more than what you would need from a personal companion slim laptop. Perfect for executives and businessmen!
I always put expectations on ultrabook to get pretty hot when it's working out on it's maximum load. Even on my Core-i5 ultrabooks, there is plenty of heat generated. In the case of Core-i7 ultrabook, you could only expect more. Like I mentioned, you are not supposed to treat an ultrabook like a gaming laptop where every single degree matters in temperature monitoring. In slim devices, what matters is, how quickly can the heat be diminished in a fraction of time, so when you are done with CPU intensive tasks, you could put the machine to rest as quickly as possible. So we ran a simple stress test to push the CPU to it's 100% load and then let it cool down. These were the results.
So we burn-in the CPU to it's 100% load and we hit 83°C on it's Core #0. We stop the stress test at 12:46:10AM and it only took 15 seconds to cool down to it's normal load temperature. At 12:46:25AM we are back at 59°C on it's Core #0. Yep, it's midnight while we are testing this but we are definitely not sleepy! These results are VERY impressive! Remember, all this heat needs to be dissipated through very little spaces and forcing them out is where the real engineering resides in! On average, my UX305 takes about 32 seconds to settle down, which means the Asus Zenbook 3 is a much improvement from it's predecessor.
The Asus Zenbook 3 also scored 854 on NovaBench. Take special note on the CPU Tests score. Feel free to do comparison at NovaBench's scoring grid.
With all the hardcore benchmarking, the Asus Zenbook 3's battery lived beyond what I had expected. I have yet to do a proper battery test on normal usage scenarios, but so far, from full charge, with all these tests running, I'm only down to 73% battery. Then again, even my current ultrabooks don't need recharging in at least two days based on my daily usage, so I'll need a little more time to perform proper battery tests. I'll save this for the local machine instead when I get it ;)
User Experience
Here comes the part that most of you guys have been waiting for. So how does using the Asus Zenbook 3 actually feels like? The first noticeable experience is it's beautiful IPS display. The Asus Zenbook 3 has a 12.5-inch Full-HD display that has full edge-to-edge Corning Gorilla Glass 4. It is framed by an ultra slim bezel that is just 7.6mm wide, giving it an 82% screen-to-body ratio and a distraction-free view of the screen. It also has a wide 178° viewing angle, 1000:1 contrast ratio for deep blacks, and a superb color reproduction that covers 72% color gamut on NTSC scale that delivers crisp details. I am not too skilled in taking display pictures and I can only put words to describe the display. But you should really see this for yourself to believe these facts! Thanks to Asus for using FHD technology and not spoiling this with 4K displays too. The backlight of the Asus Zenbook 3 IPS panel is lit at 300 nits so if you are a display lover, the fact sheet itself should speak a lot already by now.
Asus' Tru2Life is also present in the Asus Zenbook 3. This is an advanced video tuning system that works like the technologies found in high-end TVs. Asus Tru2Life has a responsibility in enhancing clarity, color and contrast in videos. It intercepts image and video signals being sent to the panel, then analyzes every single pixel in every frame to optimize it's brightness, contrast, color and sharpness, before sending the frames for displaying. You might be thinking I'm exaggerating on this one. I had the same feeling when I saw the spec sheet until I saw it with my own eyes. This technology is also present in some of Asus Zenfone 3 devices and you really should test it out when you get your hands on it. Here's a demonstration of what Asus Tru2Life does.
ARVE Error: need id and provider

Try it out when you get your hands on a unit and let me know your own thoughts in the comments.
Asus has also implemented the Asus Splendid Tehnology which is not something new now, so I won't elaborate it much. But here's a summary of it.
Let's move on to the audio because this is another HUGE thing to talk about. The audio on the Asus Zenbook 3 is loud. Extremely LOUD! You would probably not believe it's coming from a laptop, let alone the ultrabook. I've easily achieved 83dB sound intensity on the Ultrabook. This was the score that I got while testing the video below it.
And here's the video that was played for which the above graph results to.
If you need a scale for noise comparison and what are the examples of noise within a certain range, you can check this out.
Here's the thing, this is not just a machine that engraved harman/kardon on it for no reasons. Bearing the harman/kardon badge carries a huge responsibility and the engineers have really done a great job!
Moving on to it's one and only connector – the USB 3.1 Type-C port. To preserve the ultra slim profile of the Asus Zenbook 3, it features a single, next generation USB 3.1 Type-C connector that is used for both charging the Asus Zenbook 3, data transfer and as a display port. USB 3.1 is the latest generation of the USB standard and is able to achieve a maximum transfer speeds of 5Gbps with compatible devices and yes, it is reverse compatible too. I only wish there was Intel Thunderbolt 3 in this machine, but that's fine for now.
Don't worry, Asus has two optional docking accessories known as the Asus Mini Dock and Asus Universal Dock to further enhance your experience with the Asus Zenbook 3. These are port expansion devices that attach to the Asus Zenbook 3 models via its USB 3.1 Type-C port. The Mini Dock is smaller and more portable, while the Universal Dock is larger but has a larger number of posts. Through one single connection, the Asus Zenbook 3 can access the following ports on the respoective docks:
Asus Mini Dock connects to:
1 x USB 3.1 Type-C port
1 x USB 3.0 Type-A port
1 x full-sized HDMI
Asus Universal Dock connects to:
1 x USB 3.1 Type-C port
2 x USB 3.0 Type-A port
1 x full-sized HDMI
1 x VGA port
1 x RJ45 LAN port
3.5mm Audio jack
3.5mm Microphone jack
1 x SD card reader
The Asus Zenbook 3 comes with a backlit keyboard. Asus stress tests every batch sample with 10 million keystrokes on every single key. That's an enormous amount of testing done to their keyboards. The keyboard is comfortable too. Each of the keys stand above the board with a 0.8mm travel distance making each press discernible and precise. Yep, the backlit shines through the gold lettering indeed.
As for the touchpad, it's larger than the average notebook, is extremely smooth and has a glass coating. The fingerprint sensor is (or will be in my case), combined with the touchpad. It harnesses Windows 10's multi-touch and multi-gesture input with up to 4-finger gestures.
Okay, now let's move to the part that you guys are always waiting for. The downsides!
Nothing is perfect in this world and yes, the Asus Zenbook 3 too has it's imperfections. We love this machine, we credit it for it's excellence, but what needs improvement, needs to be brought forward.
The first thing is the heat. Again, this is a Core-i7 machine and heat is non-negligible. It's not that bad, but it gets warm enough not to put on your laps. I'm blaming this on the Intel HD Graphics 520. The significant heat actually develops when the graphic intensive tasks are carried out – like playing videos. When only the CPU is hogged, the heat does not develop that much. We did plenty of bechmarks on this machine and it doesn't get hot. But the moment we play videos or run graphics benchmarks, there is a very noticeable heat that develops around the bottom of the machine. Now, don't worry, it's really not as bad as it sounds. For your convenience, we have taken the temperatures at various points of the Asus Zenbook 3. These temperatures were taken in a non-air-conditioned room, with a video playing on a loop. It doesn't even exceed 50°C but it's an ultrabook and you will have it on your laps most of the time for it's portability. And again, this only happens when graphics intensive tasks are carried out, otherwise it's perfect. Here are the temperature at spot points for your reference.
Second is the noise of the fan. This is the one and only little fan in the Asus Zenbook 3. Although it's only 3mm in height, it can spin at quite insane speeds. Being brushless, the speeds are only limited by the magnetic intensity pushed through it's magnets. It's forcing out all the heat and it's the only that is doing the job, so it can get a little fussy just like most of us at our workplaces. :P The noise from the fan can reach up to 53dB on it's full potential. I've used ultrabooks for a tad too long and I'm used to these fan noises. But if this is going to be your first ever ultrabook, you would probably want to check this out if it's favourable to you. It's important because some of our readers are extreme audiophiles and are very particular about even the slightest noise. This on is for you. You know who you are :)
Conclusion
When Asus Chairman, Jonney Shih said that this is the world's most prestigious laptop with unprecedented performance, he definitely meant it. The Asus Zenbook 3 has to be one of the finest ultrabooks I have seen in my lifetime. It looks stunning, the performance is incredible, the display is lovely and the sound is beyond imagination. At this point, the only deciding factor for this machine will be the price.
If you want portability and performance in an immaculate combination, the Asus Zenbook 3 is all that you need. Beauty, brains, muscles, you name it, the Asus Zenbook 3 has it. As much as I try to resist it, this machine is only to be loved!