Review
NVIDIA GeForce RTX 3070 Founders Edition Review — the big $499 upgrade you have been waiting for?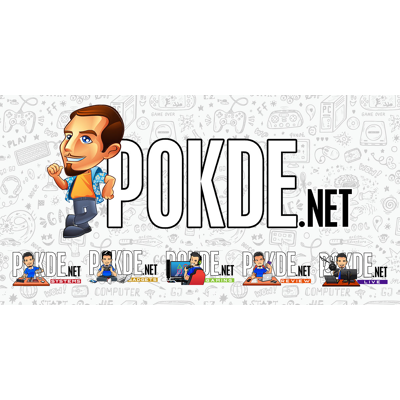 Overview
NVIDIA brings a huge performance upgrade to the $499 price bracket with the NVIDIA GeForce RTX 3070 Founders Edition. It's a beast in its own right, but its position versus last-gen GPUs will definitely make those who just recently purchased a last-gen GPU recently regret.
Positives
+ Amazingly solid build quality
+ 2-slot design and short length allows it to fit in most cases
+ Good performance all the way up to 1440p
+ Silent operation
+ Superb upgrade for the $499 price segment
Negatives
- Runs relatively warm
- 12-pin power connector is unnecessary here
Finally we have the opportunity to test out a Founders Edition card! We usually get to test graphics cards from NVIDIA's partners like ASUS and GIGABYTE, but today we will be checking out the NVIDIA GeForce RTX 3070 Founders Edition, which should most closely represent NVIDIA's performance targets. With that said, let's dive right into what the NVIDIA GeForce RTX 3070 Founders Edition offers.
Unboxing
NVIDIA opts for very simple graphics on the packaging. With just NVIDIA's logo, the GeForce RTX 3070 text and dark silver diagonal lines cutting across the packaging, it's enough to convey what NVIDIA wants you to know about what's inside, while looking awesomely minimalistic.
In the box lies the card that's held in place by dense foam. Nothing else is visible. Just the sweet NVIDIA GeForce RTX 3070 Founders Edition.
Once you lift the graphics card out off the box, there's a little box that contains the 8-pin to 12-pin adapter, some documentation and a reminder to not to use third-party 12-pin adapters lest you fry the NVIDIA GeForce RTX 3070 Founders Edition. The unfortunate thing is that the adapter only has six pins wired up, so the NVIDIA GeForce RTX 3070 Founders Edition could easily have not come with a 12-pin adapter, and instead just use the 8-pin PCIe power connector. But then again I guess NVIDIA wanted to keep it consistent across the lineup…
Appearance
Design wise, the NVIDIA GeForce RTX 3070 Founders Edition keeps the gunmetal gray frame as well as the blacked-out fins from its bigger brothers, but unlike the GeForce RTX 3090 and GeForce RTX 3080 Founders Edition, both fans are on the same side. The gunmetal frame also do not form an "8" which is visible with the higher-end Ampere Founders Edition cards, as the fan does push hot air out the sides here.
The backplate sports a ribbed texture, as well as a large cutout for hot air to exhaust directly out the backside of the card. There's also the only mention of its identity here.
For outputs, you get three DisplayPort 1.4a outputs and a single HDMI 2.1 output. The rest of the two-slot backplate is mainly a large exhaust vent for the fans to blow out of. This is no blower card, but the NVIDIA GeForce RTX 3070 Founders Edition will help dump at least some of its heat output out of the case.
And that's it. The card is a very minimalistic 2-slot card, with a width that barely extends beyond the PCIe bracket. Speaking of minimalism, there isn't a single LED on the NVIDIA GeForce RTX 3070 Founders Edition, which might be a bummer for some. This is probably the ideal card for ITX gamers, owing to its diminutive dimensions. A small cooler usually means poorer thermals, but we will get to that in a bit.
Specifications
NVIDIA GeForce RTX 3070 Founders Edition
GPU
NVIDIA GeForce RTX 3070 (GA104)
Samsung 8N
Clocks
Base Clock: 1500MHz
Boost Clock: 1725MHz
Cores
5888 CUDA Cores
184 Tensor Cores
46 RT Cores
Memory
8GB GDDR6
Memory Speed
14Gbps
Memory Interface
256-bit
Display outputs
3 x DisplayPort 1.4a
1 x HDMI 2.1
Power connector(s)
1 x 12-pin
Recommended PSU
650W
Interface
PCIe 4.0 x16
Multi-GPU support
No
Dimensions
24.2 x 11.2 x 3.8 cm
(2-slot)
Test Machine
Performance
Synthetic
In Superposition, we actually see the NVIDIA GeForce RTX 3070 Founders Edition fall in behind the GeForce RTX 2080 Ti, indicating that you won't get a win in all scenarios versus the last-gen flagship. But then again, NVIDIA never claimed that, instead claiming that you will see performance that's on par with the previous generation.
In 3DMark Time Spy we see the NVIDIA GeForce RTX 3070 Founders Edition come out ahead, which is indeed quite interesting. However this is the only synthetic benchmark we have that sees it come out ahead of the GeForce RTX 2080 Ti.
It does seem pretty close in 3DMark Port Royal too, which indicates good performance in raytraced titles. But of course, gaming is probably a better indicator of the performance.
Gaming
At 1080p, you will be enjoy absolutely amazing performance, which is to be expected of a GPU of this caliber. Gaming at 1080p will let you take advantage of your high refresh rate monitors, especially in esports titles like Rainbow Six Siege, which we decided to leave out of the charts because it runs at a ludicrous 416FPS and would definitely skew the chart to oblivion.
Stepping up a rung, 1440p sees the NVIDIA GeForce RTX 3070 Founders Edition pump out above 60FPS in virtually all the games tested, even when DXR is enabled. This indicates that this is the sweet spot for the GeForce RTX 3070, especially once DLSS is enabled.
Unfortunately, 4K is slightly beyond what this card is capable of, with it now delivering below the 60FPS threshold that is the minimum of what I consider playable. Some games even dip below 30FPS, which is not an enjoyable experience at all. Of course, it goes without saying that you can turn off a few graphics settings, and you should be able to enjoy playable frame rates at 4K with the NVIDIA GeForce RTX 3070 Founders Edition.
Thermals
The NVIDIA GeForce RTX 3070 Founders Edition definitely fits right under the 220W TGP limit, with the average power consumption being 215W throughout the 30-minute Superposition stress test. The average clocks achieved were at 1817MHz. Temperatures were under 76°C at all times, which is better than NVIDIA's previous blower designs, but still not as good as their partner designs, which is definitely expected.
The fans started spinning at 60°C, ramping up all the way to 1929RPM as temperatures rose, although noise levels were still low enough to not be a hindrance, even in an open bench. After the stress test ended, the fans continued to spool down until the GPU temps hit 34°C, at which point the fans stopped. Given the design of the card, the fans will usually spin for quite some time after the end of a GPU workload before shutting down, although as mentioned earlier, the noise levels were very inoffensive.
How much faster is it versus the GeForce RTX 2070 SUPER?
We know, we know. NVIDIA made some pretty big claims comparing it to the GeForce RTX 2080 Ti, and we will be sure to see what we can do to pit the NVIDIA GeForce RTX 3070 Founders Edition versus one. But for now, we can see how much faster it is versus a GeForce RTX 2070 SUPER, NVIDIA's mid-cycle refresh for the $499 price segment. Do note that our ASUS ROG Strix GeForce RTX 2070 SUPER Advanced Edition comes with a small factory overclock and superior cooling, so the delta might be slightly smaller than what you would get if you pitted the Founders Edition cards versus one another.
We are looking at up to 62% performance improvement at 4K, with an average of 29%, although I can safely say that neither card is really suited for 4K gaming. For example, in Control with DXR enabled, the GeForce RTX 2070 SUPER only puts out 13FPS, while the GeForce RTX 3070 pumps out 21FPS, neither which are actually playable. Still, the NVIDIA GeForce RTX 3070 Founders Edition does represent a massive leap forward in the $499 category, with 4K being almost playable once DLSS is enabled.
At 1440p, the gap narrows down to just 25% on average, although up to 43% improvements are seen in games that take advantage of the enhanced raytracing capabilities of the newer card. With these figures, we can pretty safely say that the GeForce RTX 3070 will indeed trade punches with a GeForce RTX 2080 Ti, although we will definitely wait until we can actually re-run some of our tests on the GeForce RTX 2080 Ti to give our final word.
User Experience
While NVIDIA's partners chuck in everything and the kitchen sink into their cards, NVIDIA decided that a single BIOS and a single power connector is sufficient for the NVIDIA GeForce RTX 3070 Founders Edition. Which brings me to my sole complaint about the design of this card. While the NVIDIA GeForce RTX 3070 Founders Edition's bigger brothers probably can take advantage of how the 12-pin connector wastes less PCB space than dual 8-pin PCIe power connectors, the NVIDIA GeForce RTX 3070 Founders Edition only needs one 8-pin connector, which isn't that much bigger than the 12-pin connector. Now, you will have to wait for a set custom sleeved 12-pin connectors, where otherwise you could easily just plug in your pre-existing set of sleeved 8-pin cables.
Conclusion
For those looking for a strong 1440p graphics card to upgrade to from their Pascal or older GPUs, this is the card to get. While the GeForce RTX 2080 or the GeForce RTX 2070 definitely got most of the way to a good 1440p experience, the GeForce RTX 3070 is where it's at, with framerates in excess of 60 FPS in most our tested titles at 1440p, even with all the settings dialed up. And it is only $499, making it a very strong GPU for the price.
Unless you can find a GeForce RTX 2080 Ti for more or less the same price as a GeForce RTX 3070, this is definitely the card to get if you are planning to take the next step up from 1080p. Heck, even 4K is possible with the NVIDIA GeForce RTX 3070 Founders Edition, if you turn on DLSS in the games that support it. It is also worth mentioning that we are only looking at the Founders Edition here. We will be checking out an overclocked version very soon too, namely the ASUS TUF Gaming GeForce RTX 3070 OC Edition, so stay tuned for that.
Our thanks to NVIDIA for sending us the NVIDIA GeForce RTX 3070 Founders Edition for review.