How Dynamic AMOLED 2X on the Samsung Galaxy Note20 Ultra Changed the Game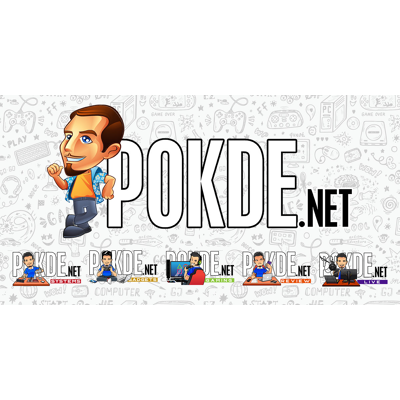 As we are now in the final quarter of 2020, we've pretty much seen virtually every major flagship smartphone offering around. The Samsung Galaxy Note20 Ultra is one of them, but many people tend to overlook some of the device's major features. One of them is the Dynamic AMOLED 2X display, and this is how it's a game changer.
What Exactly is Dynamic AMOLED 2X?
The Dynamic AMOLED 2X display is a new generation of AMOLED displays that has seen a number of major improvements. The most notable area of improvements are colour, HDR, and brightness. It can show the truest blacks and has the best colour accuracy in terms of sRGB and DCI-P3 colour gamuts, letting you see visuals exactly as the creators intended it. Furthermore, the display is certified by TUV Rheinland for eye comfort as it can drastically reduce the negative effects of blue light.
As for HDR, it has HDR10+ certification which optimizes your viewing experience with cinema-grade colour and contrast. Compared to Dolby Vision, HDR10+ content is more widely available, meaning that there's more for you to enjoy.
How Samsung Galaxy Note20 Ultra Takes Dynamic AMOLED 2X To The Next Level
The Dynamic AMOLED 2X on the Samsung Galaxy Note20 Ultra takes things up a notch. While it has a very high peak brightness, it is an upgrade from one on the Galaxy S20 series as well as the Dynamic AMOLED display from last year's Galaxy Note10 series with over 25% increase in brightness at 1,500 nits. This means that it can display HDR10+ content better, and result in 25% improved outdoor visibility.
It's not to say that the previous smartphones have a bad display because they are indeed great. It's just that the Samsung Galaxy Note20 Ultra can show it better. Imagine being outdoors under the bright sun and you receive an important text from your boss or even an urgent image from your spouse that needs to be looked at. Most smartphones would struggle to display things properly under the bright sun. With the Galaxy Note20 Ultra however, it's not a problem. Texts are clear while images remain sharp and bright.
Making 120Hz Refresh Rate More Viable
As we all know by now, the biggest trend in smartphone displays is high refresh rate, with the most popular offering being 120Hz. One problem with high refresh rate is that it can have a huge negative impact as the screen has to refresh twice as much. In our own reviews, we found it interesting that the Samsung Galaxy Note20 Ultra has the better battery life compared to the Galaxy S20 Ultra with 120Hz refresh rate for both devices despite the latter rocking a 5,000 mAh battery whereas the former only has a 4,500 mAh battery.
The secret behind this is low-temperature polycrystalline oxide technology, often abbreviated as LTPO.
LTPO basically combines low-temperature polycrystalline silicon (LTPS) and indium gallium zinc oxide (IGZO) backplanes to give you the best of both worlds. This results in a more responsive screen that is up to 20% more energy-efficient. It also allows the Samsung Galaxy Note20 Ultra to dynamically change refresh rates, making it the first smartphone to have true variable refresh rate.
This is also why on the Samsung Galaxy Note20 Ultra's motion smoothness settings, you have an adaptive refresh rate setting as opposed to the usual 120Hz option as seen in the Galaxy S20 Ultra. With this, the refresh rate will adapt accordingly with what's being displayed instead of running at a constant 120Hz. In other words, consumers can enjoy the buttery-smooth 120Hz refresh rate without wasting battery life when there's no need for higher refresh rates. Adaptive refresh rate isn't something that can be simply added as a new feature via firmware update, as it's not possible without LTPO technology.
If you ever wanted a smartphone with the best display possible, or if you're choosing between the Galaxy S20 Ultra and Galaxy Note20 Ultra just because both devices are using Dynamic AMOLED 2X display, think again. This clearly proves that the latter has the superior display, and it will be one that is tough to beat.
If you want to know more about the Samsung Galaxy Note20 series of smartphones, click right here.