Review
ASUS Zenbook 14X OLED UX3404 Review – Power with Ease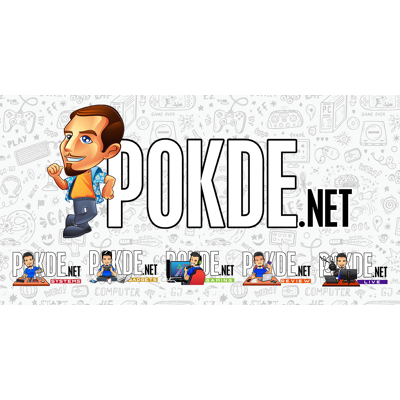 Positives
+ Solid performance
+ Light, portable
+ Military-grade durability
+ Excellent display
+ ASUS Numberpad 2.0 with ErgoSense is great
+ Good speaker volume and clarity
+ Built-in microphone sounds surprisingly good
+ Good array of ports
Negatives
- Battery life isn't bad but could be better
- Fingerprint magnet
- Odd port placement (most on right side)
- Built-in mic is rather sensitive
- Can't upgrade RAM
Unboxing the ASUS Zenbook 14X OLED UX3404
The ASUS Zenbook 14X OLED UX3404 comes in a dark gray box with some lines strewn across it, resembling the lid of the laptop itself. Inside it, I didn't find much but that's likely because this is a review unit and not a standard retail unit. Regardless, this is what I found:
Power cable
90W Charger
The ASUS Zenbook 14 OLED laptop itself
Specifications
CPU
Intel Core i7-13700H, 14C(6P+8E)/20T @ 2.4GHz (up to 5GHz Turbo), 45W TDP, Intel 7
RAM
16GB LPDDR5-4800 (on-board, dual-channel)
Graphics
Intel Iris Xe Graphic, 96EU @ up to 1.4GHz
Storage
1TB Micron 2400 PCIe 4.0 NVMe SSD
Software
Microsoft Windows 11 Pro
Intel Graphics Command Center
MyASUS
Microsoft Office Home & Student 2019 (included)
McAfee Personal Security
Connectivity
Wireless
Intel Wi-Fi 6E AX211 (WiFi 6E + Bluetooth 5.2)
Wired
2 x Thunderbolt 4, 40Gbps, supports DisplayPort Alt Mode, USB-PD
1 x USB 3.2 Gen 2 (Type-A), 10Gbps
1 x 3.5mm audio jack
Display
14.5″ 2.8K (2880 x 1800) 16:10 120Hz OLED four-sided NanoEdge display, touchscreen
600 nits, 100% DCI-P3, DisplayHDR 600 True Black
2 x DisplayPort Alt Mode over Thunderbolt 4
1 x HDMI 2.1
Audio
Stereo speakers, tuned by harman/kardon (premium)
Array microphone, Cortana voice-recognition support
AI Noise-Cancelling Mic + AI Noise-Cancelling Speaker
Power
70WHrs Li-polymer battery
100W power adapter
Dimensions
321.8 x 225.6 x 16.9 mm
Weight
1.5kg
Performance
Starting off our benchmark suite with CrystalDiskMark, the SSD inside the ASUS Zenbook 14X OLED UX3404 managed to show admirable speeds. While we've seen faster SSDs for this type of laptop even from ASUS themselves, it's still more than enough for most consumers anyway and the difference won't really be felt in real world use. In case you're wondering, it's the 1TB Micron 2400 NVMe SSD.
Moving on to Cinebench R20, the ASUS Zenbook 14X OLED UX3404 showed some interesting figures. Typically, you'd see these figured on a more performance-oriented laptop rather than an ultraportable. This is because of the H in the Intel Core i7-13700H, and it's a pretty strong CPU.
In Unigine SuperPosition's 4K Optimized benchmark, the strong CPU couldn't really do much here since this test is very GPU-focused. As such, there's only so much the Intel Iris Xe can do. Even a laptop running an older CPU can do a lot better if it had a decent discrete GPU, as seen in graphs above with a simple GTX 1650.
A similar pattern can be seen in 3DMark's Time Spy benchmark. Based on all the laptops I've included, I believe this is the highest point laptops can reach without a discrete GPU; just a few points shy of breaking the 2,000 mark. Can it be possible to surpass that mark? Sure, but barely if anything.
As for Novabench, it's interesting to see that it had a higher CPU score than the latest MacBook Pro 16-inch, with the M2 Pro chip supposedly being of the strongest around. However, the ASUS Zenbook 14X OLED UX3404 lost in the overall score as the GPU was the one holding back its true potential. Sure, memory plays a role here as well but that can still be changed, at least prior to ordering this laptop yourself.
Lastly on PCMark 10, the ASUS Zenbook 14X OLED UX3404 had a strong showing across the board. This came off as a bit of a surprise to me, especially in the Digital Content Creation part, but it seems to be the norm with the 12th and 13th Gen Intel Core machines. I do foresee a notable boost overall with the inclusion of the RTX 3050, in which there is a variant that comes with it, just not for our review unit.
In case you're wondering about its battery life, the ASUS Zenbook 14X OLED UX3404 didn't last as long as other similar laptops, but that shouldn't come as a surprise given the performance-oriented CPU. In PCMark's Modern Office endurance test, it lasted 9 hours and 27 minutes (567 minutes) before the battery died. It's still a good figure nonetheless and you should be able to use this for an entire work day without a charger provided you're not doing overtime.
Looking for a gaming laptop instead? Check out our ROG review by clicking right here.
The Good
There are a number of good reasons that will make you consider getting the ASUS Zenbook 14X OLED UX3404. For starters, it's light and portable at just 1.5kg at 16.9mm thin, which makes it easy to carry around with you. Having a performance-oriented CPU in a laptop this light is like a dream, but that's possible now. Of course, there are some sacrifices but we'll get to that in the next section.
Then you have its build quality, which is military-grade MIL-STD-810H as it underwent a 26-test procedure, one of the strictest in the industry. While I wouldn't take it out for a drop test, you shouldn't worry too much if it accidentally knocked the table, got hot coffee spilt on it or any potentially, yet realistic daily mishap.
Next up, you have yet another eye-candy of a display just like recent Zenbooks. It's a 14.5-inch 2.8K resolution OLED display with paper-thin bezels which gives bright, punchy colours for you to easily immerse yourself with. Furthermore, the 16:10 aspect ratio gives you a bit more screen real estate to see more on the display. And the last icing on the cake which gives it a notable step up from other similar laptops; 120Hz refresh rate. To finally see this on a non-gaming laptop is great as it certainly sets a standard on what an ultraportable can and should have moving forward.
This shouldn't be a surprise at this point but in case you might be new to Zenbooks, then it's still worth noting; the ASUS Numberpad 2.0. In shorts, it doubles the trackpad as a numberpad whenever you enable it, which is great as it's hard to include that in a compact laptop without cramming up the keyboard. Furthermore, the Ergosense feature lets you use gestures to make actions on the touchpad, like switcing between apps using three fingers. There's a bit of a learning curve but if you're used to navigation gestures and the sort on your smartphone, this will be easy to adapt to, and a worthwhile effort too.
While one might not expect much from a laptop this thin, it does have a good array of ports. You get two Thunderbolt 4 ports which supports PD charging and DisplayPort Alt Mode, a USB-A port, a 3.5mm headphone jack, and HDMI 2.1. It may not have a memory card reader but you essentially have everything you need to get the laptop up and running without feeling like you're going to run short of ports. At most, you might need a USB-C to USB-A adapter in case you need to plug something in without sacrificing the existing USB-A port for mouse, but that's a small matter.
One thing I was surprised with, albeit it's not the biggest surprise, is the built-in speakers. It's bottom-firing but it doesn't sound even the least bit muffled as the clarity is one of the best in any ultraportables I've experienced thus far. Volume is more than adequate too, which is a plus. I wouldn't use this to listen to music unless I have no other choice, but it is definitely great for conference calls and the sort.
Speaking of conference calls, in comes the biggest surprise for me with the ASUS Zenbook 14X OLED UX3404; the built-in microphone. While not on par with your standalone condenser microphones (even the cheaper ones), it manages to capture relatively clear vocals, albeit with a bit of echo, instead of sounding like a traditional mobile phone call. I've included a microphone sample right above here for you to listen. Just a fair warning, it is rather sensitive to sounds in the environment, so you will need to be in a quieter room for a better conference call experience.
The Bad
As much as there are good things, there are also bad things of varying degrees on the ASUS Zenbook 14X OLED UX3404. For starters, it's a fingerprint magnet. Almost immediately out of the box, I can already see my fingerprints in various parts of the laptop's lid, and I've already washed and dried my hands prior. Make sure to have a microfiber cloth around this laptop to keep it looking good.
Next up, while I'm happy with the performance of the laptop, the CPU does run relatively hot. During the benchmarking process, thermal throttling does occur, but not often. For general use like web browsing and office application, it will not be a worry but if it requires a bit more power, do be extra careful. Ideally, use it in a cooler place and not outdoors right under the sun, especially in weathers like Malaysia.
While I did praise the ASUS Zenbook 14X OLED UX3404 for having a good array of ports, the placement is a bit odd. You have a single USB-A port on the left side, which makes sense as a mouse can be connected from here and have the wire run around the back of the laptop to reduce clutter. Having everything else on the right side is what I find weird as it feels to cramped on this side if you make use of most of the ports. If they at least moved one of the two Thunderbolt 4 ports on the left side, it would be significantly tidier.
The ASUS Zenbook 14X OLED UX3404 has all the makings of a productivity laptop that can last you a long time but one crutch in its longevity is the inability to upgrade the RAM yourself. After all, it's onboard RAM so if any issues arise from it, you will need to take it a service center. This also means that if you plan on using this laptop for a long time, you wouldn't want to skimp out on RAM upon purchase as once you get that, you will be stuck with it until the end of its lifespan.
ASUS Zenbook 14X OLED UX3404 Verdict
The ASUS Zenbook 14X OLED UX3404 is a solid ultraportable productivity laptop, thanks to its vibrant OLED display and performance-oriented CPU. It has its ups and downs but for the best experience possible in the long run, don't skimp out on the RAM and get the one with touchscreen support. If you can stomach its asking price of RM5,999, I'm sure it will serve you well.
At the end of our ASUS Zenbook 14X OLED UX3404 review, I award this laptop with our Silver Pokdeward.
Big thanks to ASUS Malaysia for sending us this laptop for the purpose of this review.