Review
Seagate FireCuda hybrid hard drives review — When you have to juggle between speed and space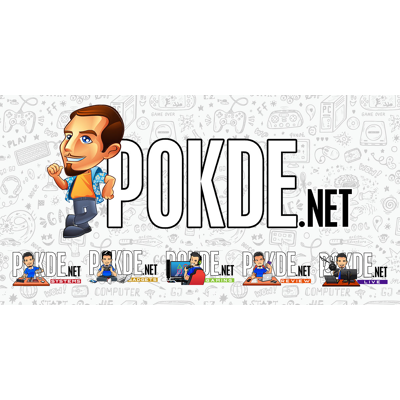 Positives
+ Cache performance near like SSD
+ Fast sequential speed on Seagate FireCuda 3.5-inch drive
+ Near to SSD speed transfer once the cache kicks in
+ Well balance price versus performance
Negatives
- Seagate FireCuda 2.5-inch speed is average
- Wonder is 8GB NAND flash is sufficient
- Lack of companion software that allows you to manually select specific partition or folder to be cache
Every computer needs its primary storage for the operating system and a secondary drive for it's media and games files. Either they come in traditional spinning mechanical hard drives or blazing fast solid state drives. Both mechanical hard drives and solid state drives have their own advantages and disadvantages. Conventional spinning hard drives are known for spacious capacities, are relatively cheap and they don't have speed performances like solid state drives do. Meanwhile solid-state drives may have the speeds in the beginning, but as they utilisation continues periodically and the drives get full, the performance significantly starts degrading.
Talking about data, if your mechanical hard drive is starting to fail, you can still backup to another drive even while it's having a couple of bad sectors here and there. However, in the case of solid-state drives, it will usually die instantly without any red flags. Apart from that, in terms of pricing, the mechanical hard drive is way more cheaper compared to a solid-state drive. Generally speaking, conventional hard drives have the capacities while solid state drives have the speed and responsiveness. Bottom of the line? You gotta pick one based on your usage and in most cases, we have both.
But how about if someone needs both capacity and responsiveness in a single package? You're probably building a mini-ITX rig and have space for only one? Or this might be an upgrade of your laptop that houses only one drive? If you are going to opt for a 1TB SSD, your pockets are going to burn faster than Amazon forest fire. This is where you should consider a hybrid hard drive. Basically, a hybrid hard drive is a storage solution that blends together a conventional spinning hard drive and a solid state drive. However, we cannot control the solid state as it is automatically managed by the drive itself for caching mechanisms. So, the cache will have stored data from the hard drive, especially for frequently accessed files, and resulting in SSD-like performance after prolonged usage. And since your data is still on the spinning disk, recovery becomes an added advantage too!
That's quite a long introduction, so let's get to the point. We have two Seagate FireCuda hybrid hard drives in our lab. Let's see how it performs in both synthetic and real-world situation.
Appearance
There is nothing significantly different in physical appearance between the Seagate hybrid drives and their normal hard drives. Both drives use SATA interface and still have platter disk inside the drive housing. But what sets these drives apart from normal drives is the specification.
Specification
Specification
Seagate FireCuda 3.5-inch 1TB
Seagate FireCuda 2.5-inch 2TB
Model numbers
ST2000LX001
ST1000DX002
Interface
SATA 6Gb/s NCQ
SATA 6 Gb/s
Form Factor (in)
2.5
3.5
Drive Cache
64MB
NAND Cache Type/Size
MLC/8GB
Operating Power (W)
5.9
1.8
Warranty (years)
5
Bundled Software
Seagate provides two software for it's internal drive products that you can download from here.
SeaTools for Windows
SeaTools for Windows allows you to run diagnostics on your hard-drive. Follow the link for detailed documentation on how to use the software. This software is optional and not mandatory to install.
DiskWizard
This software allows you to do backup or even disk cloning if you intend to do migration into a new hard drive. If you want to clone your operating system into a new drive, follow this link for detailed documentation on how to perform it accurately.
Testing methodology
Both Seagate Firecuda drives are tested as offline storage devices on the official Pokderig. For the offline storage test, I ran a synthetic benchmark and our real-world performance test to determine the performance. But this will not be our usual disk test. I'm doing it differently this time to test the cache performance since this is an SSHD and the caching is where the prowess of this disk lies at. After multiple times of game load, restart and shutdown I gather the data to proof that the cache is really working.
Performance
Synthetic Performance
Seagate FireCuda 2.5-inch 2TB
Seagate FireCuda 3.5-inch 1TB
In the CrystalDiskMark benchmark test, the sequential speed for the 2.5-inch drive is pretty normal as some of the hard drives we have reviewed before has similar sequential speed. But the Seagate FireCuda 3.5-inch did pique my interest. With over 200MBs on both read and write sequential speed, I can assure you that it is one of the faster hard drives in the market.
Real World Performance
Our first real-world test has proved that the FireCuda's raw speed is quite fast. From the chart, the 3.5-inch drive is significantly faster than the smaller 2.5-inch FireCuda drives which is pretty much expected.
For the cache test, I'm adding the Samsung Spinpoint F3 HDD and Sandisk Ultra II SSD for comparison. A little history about these disks, the Samsung Spinpoint F3 is probably one of the most rare disks in the market, delivered rather interesting scores for a conventional drive. The Sandisk Ultra II SSD is our Pokderig's official SSD drive and is considered a pretty competitive SSD drive. I ran three games with different setup in sequence. I then restart and shutdown the system to test either the cache is cleared or not (this is where drive cache and RAMs differ). Here is the setup that I use for the test:
Run Battlefield 4 and load Operation Locker map.
Exit Battlefield 4 and run CS:GO, load Dust II map.
Exit CS:GO and run DOTA 2 7.00, load livestream.
Exit DOTA 2, and run Battlefield 4, load Operation Metro map.
Exit Battlefield 4 and run CS:GO, load Mirage map.
Exit CS:GO and run DOTA 2 7.00, load livestream.
Restart
Repeat steps 1 to 6
Restart
Repeat steps 1 to 6
Shutdown
Repeat steps 1 to 6
Here is the result, yeah, I know it's very difficult to understand the line chart. So, let's filter it down by game title.
Battlefield 4 is a huge game and the perfect candidate for the load test. From the line chart, we can clearly see that once the cache has kicked in, the loading speed is near to that of SSD's. On the Samsung F3 Spinpoint F3, every time I restart or shutdown the system, the cache will be cleared. Resulting in slow game loading.
The same trend happened in the CS:GO game. For this game, I used two specific maps which are Dust II and Mirage. The loading speed for both FireCuda's hard drives are a little bit slow compared to the Sansdisk Ultra II SSD but still way much faster than the Samsung Spinpoint F3. Again, once I restart and shutdown the system, the cache on the Samsung's is cleared and slow again but our SSHDs manage to deliver a rather significant improvement in performance.
For the last game, I tested DOTA 2 7.00. Since the game only has one map at this time of writing, the test is pretty simple. I just load the livestream along with playing the game. Again, the trend is similar like the previous games. Every time I restart or shutdown the system the loading game on Samsung F3 goes back to normal and slow compared to the other drives.
User Experience
After having tested both Seagate FireCuda hybrid hard drives as game storage, I'm very satisfied with the performance. But I wonder how good it is especially on boot speeds. So, I used Seagate Wizard software to clone operating system from the Sandisk Ultra II and test the boot speed. This simulates an unbiased testing platform as all applications are mirrored on the SSHD disks too, rather than booting up an empty OS with lesser background processes.
The results might seem slower for people who are already using SSD, but as a reminder, the operating system has many startup applications such as Steam, Origin, Uplay, and GOG. From the tests, we can see the boot trend, both Seagate FireCuda hybrid hard drives becomes faster every time the system boots up. The cache doesn't build immediately but my conclusion after several weeks of intense testing and usage is that the boot time should be almost near to that of the SSD's.
Now let's talk about the price and see if it is really worth buying. The Seagate FireCuda is slightly pricier compared to a normal hard drive as expected but based on its features and performance I think it is still affordable and worth it. In a real world scenario, you would need to buy an SSD and a HDD to complement your system, and here, you are buying a combo meal.
Who's the target market for these SSHDs?
Firstly, laptop users who want both capacity and responsiveness in one package. For most laptops that come with with only one single drive bay, Seagate FireCuda 2.5″ is a good candidate that offers both speed and near-SSD responsiveness.
Next is for new custom PC builds. It's common to see a PC build recommendation with a combination of an SSD and normal hard drive which effectively costs more than a single hybrid drive. An affordable 120GB SSD would start costing you from RM200 and a single 1TB normal hard drive could cost you around the same price too. Both drives would cost you about RM400. Note that the price stated at the end of this article is for the 2TB counterpart so you are actually getting more storage too.
Additionally, you can't install all your games on the SSD, take for example, Battlefield 4 which by itself alone would fill the SSD about 69GB. Usually operating system files would take you up at least 25GB, so you are only left with around 17GB if you're using a 120GB SSD. You will end up installing all the games into a normal hard drive which has slower speed performance anyway, hence resulting inh slower game load times. I think I've made my point clear here :)
Conclusion
The Seagate FireCuda hybrid hard drives performance doesn't only rely on the cache. The raw performance especially on the FireCuda 3.5-inch drive itself is sufficient enough to be one of the faster drives in the market. With the weaker Ringgit day by day it could be expensive for some people to afford large capacity SSDs. This is why I think the Seagate FireCuda hybrid drive is a perfect substitute candidate.
Here is another reason why the Seagate FireCuda should be a better option for your next hard drive. All Seagate FireCuda SSHDs are backed with 5-year limited warranty and Seagate is currently putting their best efforts to improve their after sales customer service. Every Seagate's customers can now easily claim their product warranty with just three simple steps. Not just that, Seagate also offers data recovery options to their eligible customers! From what we have learned, it only took up to three weeks for the warranty process which is pretty quick! If Seagate manages to provide this level of dedication in delivering their services, they will put up a pretty solid competition in hard drives market moving forward.
I think there is room for further innovation here. It could be better if there is an accompanying software that allows us to control which partitions or specific folders to be cached. This will give more control to the hard drives which can eventually improve the performance even better. That's something for the Seagate engineers to think about ;) I awarded the Seagate FireCuda hybrid hard drive with a Silver Pokdeward for it's stunning performance!
The PokdeRig
We would like to thank our sponsors for our very own benchmarking rig – The PokdeRig. These companies believe in us and put their trust into what we do. They deserve all the love in the world!