Review
Samsung Galaxy Tab A 8.0 (2019) Review – Swipe Left On This One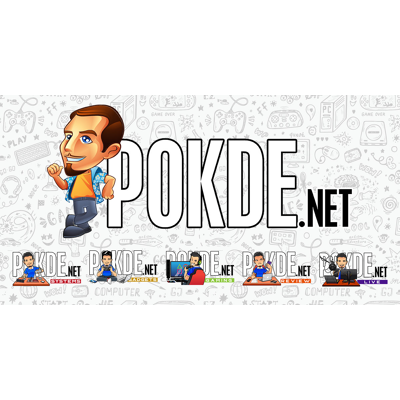 Overview
One of the most affordable tablets on the market right now, the Samsung Galaxy Tab A 8.0 (2019) is meant to be a supplementary device that you can easily bring anywhere. But is it worth your money?
Positives
+ Nice build quality
+ Good battery life
+ Affordable
+ Has 4G LTE support
+ Easy to bring around
Negatives
- Weak chipset
- Only 2GB RAM
- Subpar camera
- Camera's Pro mode has limited options
- Stereo speakers are the bottom-firing type
Samsung Galaxy Tab A 8.0 (2019) Review
Appearance
The Samsung Galaxy Tab A 8.0 (2019) looks like your standard issue tablet from Samsung sans a home button. In fact, if you've seen our review of the 10.1 or at least seen the device, it's basically the same, but smaller. It has a 8-inch WXGA TFT display with the front camera seated on the top bezel. The bottom bezel doesn't have the navigation buttons as it uses on-screen navigation buttons instead. The size makes it easy to carry it around with you wherever you go, which is useful if you have a sudden need for bigger screen real estate.
Over on the back, you get a good view of the tablet's metal body. You have the Samsung logo in the centre but positioned slightly upwards, and the camera on the left corner. You can also see a line separating the back body and top part where the camera is situated. This part is darker than the rest of the body, giving it a bit of a two-tone look.
On the top of the device, you have the 3.5mm audio jack residing in solitude. On the bottom, you have a Micro USB port and a microphone hole, which are positioned in the middle of two speaker grilles. On the left side, you have the SIM card / MicroSD tray residing in solitude. Lastly on the right side, you have a power button and a volume rocker.
The Samsung Galaxy Tab A 8.0 (2019) has a solid build quality thanks to its metal (aluminum) chassis. It looks a little bland but it is a simple tablet after all. It's not a fingerprint magnet and also not not slippery to hold so most users should have an easier time holding this rather than the 10-inch version. Getting a protective case for it would be a great idea as I'm pretty sure the body is prone to getting scratches.
Specifications
CPU/Chipset:
Qualcomm Snapdragon 429 (4 x Cortex-A53 @ 2 GHz, 12nm FinFET
GPU:
Adreno 504
RAM:
2GB RAM
Display:
8″ WXGA (1280 x 800) TFT Display, 16M Colours
Storage:
32GB (expandable via MicroSD)
Camera:
Main Camera(s)
8MP, AF, Full HD recording @ 30 FPS
Front Camera
2MP
OS:
Android 9.0 Pie with One UI 1.1
Connectivity:
Wi-Fi 802.11 a/b/g/n (2.4GHz and 5GHz), Wi-Fi Direct, Hotspot
Bluetooth 4.2, A2DP, LE
Micro USB
Audio:
Stereo speakers
3.5mm jack
SIM:
Nano-SIM
Battery:
5100 mAh
Dimensions:
210 x 124.4 x 8 mm, 470g
Performance
On the Antutu v7 benchmark, the Samsung Galaxy Tab A 8.0 (2019) underperformed. Given the Snapdragon 429 chipset, it's no surprise but I honestly expected it to use the same chipset as the 10.1, the Exynos 7904. That would have performed a lot better than what this one is using. Basically, it performs on par with an entry-level smartphone.
On Geekbench, the results echo what we've seen on Antutu. It has entry-level performance so we shouldn't expect much out of it, whether in single-core or multi-core performance. It's not horrible, sure, but it could be better.
In 3DMark, you can see that it performs pretty okay in Ice Storm Unlimited, but suffers greatly in both Sling Shot tests. While you can still run mobile games on it, but don't expect much out of it especially with just 2GBs of RAM. We've included other devices with chipsets around the same level to give you a clearer idea of what to expect.
As for PCMark's Work 2.0 benchmark, I do believe the Samsung Galaxy Tab A 8.0 (2019) did well enough for its specification. It's not far off from the Exynos 7904, which had a far bigger difference in other benchmarks, and it should be enough for productivity use.
As for the Work 2.0 battery life endurance test, the Samsung Galaxy Tab A 8.0 (2019) lasted 9 hours and 41 minutes. As far as synthetic benchmark is concerned, the battery life is pretty good and is probably the only area that it managed to beat the 10.1 variant (115 minutes difference). This is definitely due to the chipset's efficiency as well as the sizeable 5100 mAh battery capacity.
From my own experience with medium use, I find myself having to charge this about once every 4 to 5 days. This is about 30% brightness and me doing a mixture of work (word processing), web browsing, and watching some YouTube videos. I do believe that the standby time can be pretty long, and that the display is what really kills the battery life. That is to be expected given the large screen size, even if it is just a WXGA resolution display.
User Experience
The Samsung Galaxy Tab A 8.0 (2019) display is a sizeable 8-inches. Given its WXGA resolution (1280 x 800), it has an aspect ratio of 16:10 instead of the standard 16:9 so you'll have a little bit of extra width. While it's no Full HD display, the colours produced are good enough to enjoy videos and play games on it. Unlike the 10.1, this one does have an ambient light sensor so you can use auto-brightness if you wish. This is especially useful as the visibility is rather poor under sunlight.
The Samsung Galaxy Tab A 8.0 (2019) does have 4G LTE capabilities so you can just pop in your SIM card and enjoy mobile data wherever you go. It will only accept a single NanoSIM, but the tray also has a MicroSD slot. Just keep in mind that the MicroSD slot doesn't double as a secondary SIM slot.
Similarly to its big brother, the Samsung Galaxy Tab A 8.0 (2019) does a decent enough job on speakers. It does have stereo speakers but it's the bottom-firing type. Personally, I feel that it would be better to have dual front-facing speakers, or at least have one speaker directed towards the user. Given the display, it would certainly make this a more immersive multimedia device. For the best listening experience, just use it with your favourite pair of earphones or headphones, be it wired via the 3.5mm audio jack or wirelessly via Bluetooth.
The Samsung Galaxy Tab A 8.0 (2019) is running Android 9.0 Pie with the One UI 1.1 on top of it. It gives the device a rather clean look and is generally easy to navigate through everything. It's user-friendly enough that most people should not have trouble using it. For those of you who are wondering, there is a Dark Mode that can be enabled. It's listed in Settings > Display > Night mode. I personally prefer darker colours as it feels like there's less strain for my eyes but there's nothing wrong if you choose to not utilize the feature.
Camera
Under normal circumstances, I would provide a more extensive look into the camera UI so you guys would have a clearer idea of what it looks like. Unfortunately, the camera keeps crashing when I switch between modes, especially Pro mode. After some testing, we have surmised that there's nothing wrong with the hardware itself, just that the camera is particularly buggy. Either way, I will walk you through what's included to the best of my ability.
The modes that you have access to are HDR, Panorama, Pro, Live Focus, Photo, Video, Stickers, and Continuous Shot. There's certainly more options available here than on the 10.1 that we reviewed earlier. However, the Pro mode is still limited as it only has options for ISO, White Balance, and Exposure Compensation. Regardless, I don't see people taking much pictures with this, not just because it's a tablet, unless they have absolutely no choice. Why? Well, take a look at some of the photos I snapped myself right below here.
The camera performance of the Samsung Galaxy Tab A 8.0 (2019) is underwhelming. When the lighting is good, it can take some decent photos and HDR does provide more consistent results but for the most part, it can be a challenge to get a decent photo. The first shots most of the time are out of focus, and colours are rather washed out in most. The selfie camera has it worse as it's near unusable. Given that it is a tablet, this isn't a big issue in my opinion, but it's still worth pointing out if you need a tablet with a good camera.
Samsung Galaxy Tab A 8.0 (2019) Verdict
The Samsung Galaxy Tab A 8.0 (2019) is an affordable tablet, priced at RM599, that is meant for more simple use. If your aim is to get a supplementary device for video and web browsing for an affordable price, this can be considered. However, I would personally recommend you not to pick one up for yourself as there are plenty of better options out there, even from Samsung themselves. Even then, it won't be that much pricier and it will certainly give you more options on what you can do with it.
Sure, the battery life is good, build quality is solid, and you can't expect much out of it for the price. However, with a weak chipset and just 2GB RAM, it's a tablet with limited use. The camera app being buggy is something I can still forgive because it can be fixed via a software update, and I'm aware that not everyone is facing the same issue. For this particular tablet, I cannot give it any award.
If you still want a Samsung tablet but something that's better overall while not being pricey, click right here.