Review
Lenovo Legion Y540 Gaming Laptop Review – One Step Away from Greatness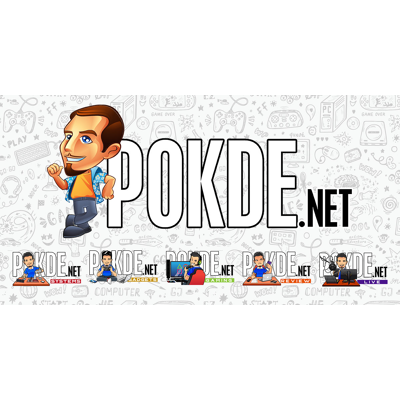 Overview
Designed as a powerful, yet compact gaming laptop, we have the highest spec Lenovo Legion Y540 to test out. Is it worth your money?
Positives
+ Enticing specs (i7-9750H + RTX 2060)
+ Has both NVMe SSD and 7200RPM HDD
+ 144Hz refresh rate
+ Keyboard with Numpad included
+ Compact
+ Display can open up to 180°
+ Good array of ports
Negatives
- CPU thermal throttling
- Only has single stick 8GB RAM
- No RGB
- Build quality could be better
Lenovo Legion Y540 Gaming Laptop Review
Unboxing the Lenovo Legion Y540 Gaming Laptop
In the box of the Lenovo Legion Y540 gaming laptop, you're expected to get these few items:
Power adapter and cable
User guide and warranty
The Lenovo Legion Y540 gaming laptop itself
Appearance
The Lenovo Legion Y540 has arguably one of the most muted looks in a gaming laptop. You have the Legion logo situated somewhere in the middle-to-lower part of the lid's right side. While the text itself will look the same when powered on, the symbol on the letter 'O' will glow white. Apart from that, it's mostly a matte black finish on a mostly-plastic chassis. The lid itself has a bit of a flex but nothing alarming. As you can see, there is a line where the hinge is located. The lid doesn't take the entire space on the top here.
Open up the hood and you'll be greeted with a 15.6-inch Full HD 144Hz IPS display, a full-sized chiclet keyboard, and a trackpad below the keyboard. To my surprise for a 15.6-inch laptop nowadays, it has a full-sized keyboard complete with a Numpad, albeit without a secondary Enter key. Unlike typical gaming laptops however, they have omitted RGB backlighting in favour of a simple white backlit keyboard. It's worth noting that the lid can opened to a flat 180° for added versatility.
On the left side, you have a USB-A port and the combo audio jack. On the right side, you have a USB-A port and the NOVO Hole. You might be wondering where all the other ports are. Well, they are located on the back. Here is where you'll find a USB-C port, a mini DisplayPort, a USB-A port, a HDMI port, an RJ45 LAN port, the proprietary charging port, and a Kensington Lock. These ports are situated between the two rear air vents.
On the bottom, you'll have two long rubber stands on the top and bottom, a large air vent, and 11 screws which are used to keep the parts sealed. There may be a hidden screw so it might not be exactly 11. For the rubber stands, the top part has two noticeably taller ones on the top-left and top-right corners.
Overall, the Lenovo Legion Y540 gaming laptop has a pleasant look despite not having the flashy gamer aesthetic. The lack of the RGB backlight for the keyboard may be a bit of a turn off for some gamers but the inclusion of the Numpad is a good compromise. I'm a fan of how it looks because I don't fancy anything too flashy for a laptop but this is subjective and depends on the user. Build quality could be a bit better but nothing I'd worry about. While it is a compact gaming laptop, it is noticeably thick at 25.9mm.
Specifications
CPU
Intel Core i7-9750H (6C / 12T @ up to 4.5 GHz), 12M Cache, 45W TDP, 14nm
RAM
8GB DDR4 2666MHz
GPU
NVIDIA GeForce RTX 2060 6GB GDDR6
Storage
256GB Intel 760p NVMe SSD
1TB 7200RPM Seagate Barracuda Pro
Display
15.6″ FHD (1920 X 1080) 144Hz IPS display, 72% color gamut, 300 nits
Keyboard
White-backlit Chiclet Keyboard with Numpad
Connectivity
Wireless:
802.11a/b/g/n/ac Wi-Fi 2×2 (Dual Band 2.4 GHz & 5 GHz)
Bluetooth 4.2
I/O:
3 x USB 3.1 Type-A Gen1
1 x USB 3.1 Type-C Gen2
1 x RJ45 LAN
1 x Mini DisplayPort
1 x HDMI 2.0
1 x Kensington Lock
1 x NOVO Hole
1 x Proprietary Charging Port
Audio
2 x 3W Speakers
1 x Combo Audio Jack
Harman Speakers with Dolby Audio for Gaming
Power
52.5Wh Battery
230W Power Adapter
Dimensions
365 x 260 x 25.9 mm (W x D x H)
Weight
2.3 kg
Performance
For starters, we have the CrystalDiskMark scores for both storage devices. It is the Intel 760p NVMe SSD and the 7200RPM Seagate Barracuda Pro HDD. As the former is an NVMe SSD, it's no surprise that the speeds are much higher than your average SSD. The HDD has decent speeds but its best to use it solely for storing files rather than installing applications on them.
In Cinebench R15, the Lenovo Legion Y540 interestingly scored lower than the STRIX SCAR III and Triton 900, both of which utilize the same CPU. This is most likely due to the RAM as it's on single-channel RAM and adding another stick will certain see noticeable performance boosts. It's not a bad score, that we can say for sure.
In Unigine Superposition on 4K Optimized, it did pretty well for the specifications. It's not far off from the SCAR III, which has the beefier RTX 2070 GPU, and has some improvements over the GL63 8SE which has the 8th Gen CPU instead. It certainly shows that it's packing some firepower and is more than capable of gaming.
In 3DMark's Time Spy, the Lenovo Legion Y540 did well enough for its specifications. It's interesting to see that the gap with an RTX 2070 isn't particularly big, but it gets even bigger when you go up to RTX 2080. It seems like the difference between the 8th Gen and 9th Gen CPU is minimal at best.
In 3DMark's Port Royal, which is a ray-tracing benchmark, it's interesting that it performed very slightly worse than the GE75 8SE with the 8th Gen CPU. With an RTX 2060, ray-tracing is an option but in all honesty, you might want to stick to playing games without ray-tracing for best performance.
We've tested the Lenovo Legion Y540 gaming laptop across a myriad of games at the highest setting and it performed pretty well. For the smoothest experience possible, you definitely have to dial down the settings by a notch or two, especially for Final Fantasy XV and Assassin's Creed Odyssey. For competitive shooters like CS:GO and Apex Legends, the extra frames would be great to take advantage of the 144Hz refresh rate. It's worth noting that the CPU ran pretty hot, easily above the 90°C mark across the board with thermal throttling present. The GPU ran pretty cool, ranging about 60 – 70°C for the most part.
As for battery life, it's pretty much average like any other gaming laptop out there. You're going to see about 3 hours or so with regular use like office work, web browsing, and watching some videos on YouTube. If you're lucky, you might even get close to four hours but it's pretty dependent on how you use it as well as the level of screen brightness being used.
User Experience
The Lenovo Legion Y540 is a gaming laptop that's packing some good firepower, at least for this particular variant. It's powered by the 9th Gen Intel Core i7-9750H and an NVIDIA GeForce RTX 2060 GPU. As for memory, it has a single stick 8GB 2666MHz DDR4 RAM, a speedy 256GB Intel 760p NVMe SSD, and a 1TB Seagate Barracuda Pro HDD. While storage is certainly adequate, it would be nice if it came with an additional 8GB stick so it will have a 16GB dual-channel RAM for better multitasking. At least it's something that is upgradable.
As for running temperatures, everything is generally good except for the CPU. From our games tests alone, the CPU easily goes above 90°C and there's thermal throttling in most games. With the large vents, particularly on the underside of the laptop, I honestly expected better temperature. Interestingly, you can hear the fan speed spin loudly but it never gets close to a point where it gets unbearable.
The 15.6-inch IPS display is certainly great for gaming. Sure, it's just a Full HD display but you do get a 144Hz refresh rate, which will be very helpful for fast-paced, competitive games. As this is using an RTX 2060 GPU, there should be an adequate amount of power to push the needed frames. Alternatively, get an additional 8GB stick of RAM. To top it all off, the viewing angles are great, colours are bright and well-defined. Having the lid able to open up to 180° certainly adds more versatility on how you'd like to use / view the display.
There is definitely a good array of ports on the Lenovo Legion Y540. Having three USB-A ports is the most optimum number you could ever ask for. Having both a mini DisplayPort and HDMI gives you more versatility with external displays and gives you a tri-monitor setup option. Having a combo audio jack instead of separate jacks for headphone and microphone is a bit annoying but it's becoming the norm in today's world. It's a shame that there's no SD card reader, and that the USB-C port isn't a Thunderbolt 3 port instead.
Now to the keyboard of the Lenovo Legion Y540, which is rather interesting in my opinion. For a 15-inch gaming laptop to have a Numpad is amazing to me. Sure, it doesn't have a secondary Enter key but that's a small loss there. It's still decently spaced out that it's comfortable to use and people shouldn't have trouble using it. The downside here is that there's no RGB lighting so you'll just have to settle for the white backlight. There's really nothing much to shout out on the trackpad, it's there and it functions just like any other one out there. Best to use a mouse with this.
On the software side, we have the Lenovo Vantage. where you can play with settings and do some fine-tuning for the machine. You can easily optimize the machine, check on key details such as resource usage, and more. The UI is easy to navigate through and you should have everything you need right here.
On the sound department, the speakers on the Lenovo Legion Y540 gaming laptop is pretty good but only as far as laptop speakers go. It can get loud but there's only so much detail it can produce. Even with the Dolby audio features, there isn't really much to enjoy on speakers. It's best to use your favourite pair of earphones / headphones / headset instead.
Lenovo Legion Y540 Verdict
Overall, the Lenovo Legion Y540 gaming laptop is a pretty good gaming laptop. The build quality is decent, there's a good array of ports, 144Hz refresh rate is great for gaming, and it's packing some good firepower inside, especially with its NVMe SSD and HDD storage combo.
For RM6,199 however, I was expecting a bit more out of the machine. For starters, paying that much but only having 8GB RAM doesn't sound like an enticing offer. Sure, you can upgrade it yourself after but that means spending more. Moreover, the high CPU running temperature is a bit of a worry. Regardless, it's still a pretty good gaming laptop and it can be something worth considering. With that, I award the Lenovo Legion Y540 gaming laptop with our Silver Pokdeward.