Review
Sony RX100 VII Review – The Ultimate Run and Gun Camera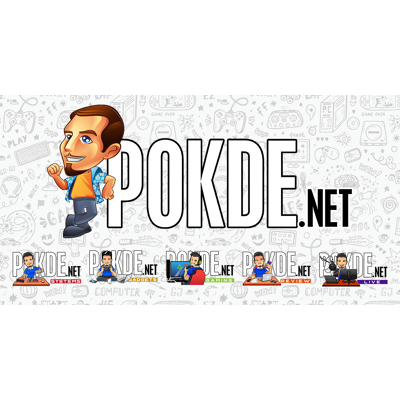 Overview
The newest entry in the RX100 compact camera lineup by Sony adds a number of interesting new features that cater to creators and vloggers. Is it worth upgrading over its predecessor or even worth getting in general? Let's find out.
RM5,499 (with shooting grip)
RM5,099 (without shooting grip)
Positives
+ True DSLR-level imaging quality
+ Good for video recording
+ Built-in mic sounds good
+ Finally has an external mic jack
+ Compact
+ Can charge using powerbank
+ Can zoom a far distance
+ Touchscreen display
Negatives
- Uses MicroUSB instead of USB-C
- Battery life could be better
- Easily overheats when recording in 4K
- Adjusting ISO is a little troublesome
- Pricey
Unboxing the Sony RX100 VII
The review unit that we received is the Sony RX100 VII G, which comes with the shooting grip kit. As such, what's inside the box is somewhat different as this one comes with:
2 x NP-BX1 rechargeable lithium-ion battery pack
1 x AC Adapter
1 x Micro USB cable
1 x Wrist strap
1 x VCT-SGR1 shooting grip
1 x Hand strap
1 x Cable clamper
1 x Pouch
1 x Bracket
1 x User guide and warranty card
1 x Sony RX100 VII compact camera
Appearance
For the most part, the Sony RX100 VII looks identical to all the previous iterations. In fact, if you put this one and the previous iteration side-by-side, you're gonna think it's the exact same camera. After all, it uses the same 24-200mm f/2.8-4.5 lens, but with an improved focusing system that is said to be on the same level as the pro-grade Sony a9 mirrorless camera.
From the front, you have the lens, which has a built-in cover, the control ring around it, the Sony logo on the top right, a ZEISS logo below it, and a zoom lever.
Looking at the top, you will get a clearer view of the zoom lever which also house the shutter button, power button, mode dial, and a switch for the pop-up flash. The pop-up flash itself is in the center, with the pop-up viewfinder right beside it.
Moving on to the left side, you have the switch for the pop-up viewfinder, a hole to install a wrist strap, and the NFC logo. On the right side, you have three ports which are covered to protect it from dust and water. You have the microphone jack, microUSB port, and microHDMI port.
On the bottom of the Sony RX100 VII, you have the standard sized tripod mounting hole, and a battery / memory card cover complete with a locking mechanism.
Finally on the back, you have the 3-inch LCD screen, the movie record button, function button, menu button, play button, delete button, and a control wheel with a center button. The display can be flipped 180° upwards for selfies / vlogs and 90° downwards for flat lays or similar shots.
Overall, the Sony RX100 VII is a compact camera that doesn't change much in terms of appearance, because its biggest surprise lies in what's inside it. It still retains its portability as well as its signature clean, classy look. It's just as portable as any smartphone, if not more, but it can do so much more than any smartphone camera around, even today.
Specifications
User Experience
The Sony RX100 VII is a very easy camera to use but it still manages to contain a number of options that enthusiasts will enjoy. In other words, beginners should have no trouble with it and the more adept users would be able to do more to get the shot that they want.
Looking at the body, I do like how small it is. You can essentially carry it anywhere with you as it barely takes up space. What I would've liked is that body, particularly on the front, to have a grippier surface. Something like a splatter coat texture as oppose to a clean finish would make it easier to hold.
It's easy to change shooting modes, change shutter speed, play around with the focus, and adjust the settings. The only slightly annoying thing is changing ISO, which will require more button presses, which is still understandable given that there's no space to add another dedicated dial for it. You can set the control ring to change ISO on-the-fly but that would only be viable if you're fully reliant on autofocus.
Speaking of autofocus, it works reliably and fast. This is especially the case since you have a touchscreen display on the Sony RX100 VII, so you can just touch where you'd like the camera focus and it's almost instantaneous. Alternatively, lightly pressing the shutter button will also make it shift its focus, which works reliably, but touching the area itself is more reliable.
As with other cameras, the autofocus system will lean more towards objects that have adequate amount of light. It's definitely better than previous iterations as it properly locks in the focus and stays there unless you yourself want it to change. This was a common issue with previous models, especially for selfies and vlogging.
In case you need more light, you can make use of the pop-up flash but from my own experience, it doesn't light up evenly so only use it as a last ditch effort if you have no other choice. You're most likely going to get photos where the subject looks unusually bright, which isn't exactly a pleasant look.
The pop-up viewfinder is still here on the Sony RX100 VII, and it works great while outdoors. In case it's too bright outdoors and you might not be able to see the display clearly, it really helps. I would prefer sticking to the display most of the time, especially since you can flip it over for selfies / vlogs, but there will be times when the pop-up viewfinder becomes a lifesaver.
As far as ports are concerned, I find it odd that the Sony RX100 VII still uses MicroUSB instead of USB-C. It's not a big hassle but given that most devices today have moved to the new standard, it would make more sense to use USB-C. Sure, it's just for charging and data transfer but it does mean having to carry another cable around.
However, there is one thing that I really love in this Sony RX100 VII and that is the addition of the microphone jack. This is something that I felt the series has been missing out as it has solid imaging and video capabilities. You can pair it with your favourite shotgun microphone for the ultimate run-and-gun video recording solution, with the best one being the Rode VideoMic Pro+.
With that being said, there are a couple of limitations you need to take note of; battery life and overheating. In general, you're looking at about 250 shots per full charge, and 30-40 minutes of video recording per full charge. This isn't too bad as you can easily swap out the batteries. Furthermore, you can have it powered by an external power source such as powerbanks or a wall outlet.
Even with an unlimited power source, you will still be limited by the running temperature. Given the compact body, it's natural for it to overheat, with it happening at about 5 minutes or so in 4K resolution. Putting it on a metal rig can help it act as a heatsink, but it can only help so much. If you're not looking to record long videos in a single shot, this will work fine. I personally believe it's more viable to shoot in 4K purely for B-rolls, and Full HD for everything else.
As I've mentioned earlier, the Sony RX100 VII G comes bundles with the VCT-SGR1 shooting grip. This is particularly handy for video shooters / vloggers as it gives you more versatility and stability. It also has a cold shoe mount for shotgun microphones, portable flash units, and more.
While you can use it with other grips, this one lets you control the camera directly on the grip and doubles as a mini tripod. You can choose to save money by using more affordable grips but in my opinion, having control options on the grip as well as bonus goodies like a free spare battery makes this bundle worth getting if you're serious about video recording with the Sony RX100 VII.
If you're a fan of Sony smartphones, check out our review of the Xperia 5 by clicking right here.
Camera Samples
Photos
Here, I'm going to show an assortment of photos taken with the Sony RX100 VII. I tend to stick to two modes; Intelligent Auto+ and Manual. For the most part, Intelligent Auto+ can take good photos easily but it tends to be overexposed. There are some similar pictures on top of here, with the brighter one being Intelligent Auto+ and the darker ones being Manual.
I'd also like to take the time to show you a particular issue with focus. When you have two subjects with one closer to the camera, it will focus on one or the other, but not both. This is normal, especially given the sensor size, but I wanted to show this to set a more realistic expectation of what the Sony RX100 VII is capable of. The autofocus system here is definitely fast and tends to work just fine.
Due to the MCO, we couldn't move around as much so pictures are rather limited in terms of variety. But we tried our best based on what we can do.
Zoom
For this particular section, it's to demonstrate how far it can zoom and how well the pictures can look. It's worth noting that when zoomed in, you may need to try to take a few shots to make sure the picture is properly focused but generally, it shouldn't be hard thanks to the SteadyShot image stabilization.
After reaching a certain point, it's no longer just optical zoom. You'll be utilizing Sony's Clear Zoom to zoom even further. As such, the images of the buildings seen above that appear to go further, that's the Clear Zoom in action. I personally think it still looks great as it retains a good amount of detail and colour.
Just be mindful that you need more light when zoomed in to get a good picture. As you can see from the the last three pictures at night time, it gets really dark.
Video
The video recording capabilities of the Sony RX100 VII is amazing. It can easily take good videos whenever you want to, and the wonky autofocus issues of its predecessors isn't present anymore. It can capture a good amount of detail, colours, and generally easy to edit afterwards. For pros, this would make an easy and viable solution for B-roll shots.
On Full HD recording, it does get a wee bit warm but I've never had it overheat. On 4K on the other hand, it did take about 5 minutes or so, but it's expected from this small body. Also, it's worth having at least one spare battery around if you want to use this to record videos. The battery life isn't bad but if you plan to shoot for an hour or more, you'll definitely need it. Alternatively, just have a powerbank ready.
If I didn't appreciate the shooting grip before, I certainly did when I started shooting videos. While the camera stabilization is good enough already, the grip helps you stabilize more in the sense of getting a better grip. Moreover, it adds a cold shoe mount so you can mount your shotgun microphone, portable lighting, or any compatible accessory.
The built-in mic is surprisingly good, but it takes a huge toll when there's a lot of wind. As such, having a shotgun microphone, even a cheap one, would make it more viable. The best thing you can pair it with is the Rode VideoMic Pro+.
Sony RX100 VII Verdict
The Sony RX100 VII is a great compact camera can offer you more than any smartphone cameras out there. While you might think that a Samsung or HUAWEI smartphone camera can do good, it's way easier to take a good shot with this camera and the results are often better. This is especially the case for video and RAW shooters.
It can take DSLR-quality shots but keep in mind that DSLRs / mirrorless cameras have more versatility such as changeable lenses. Moreover, those cameras usually have better battery life and aren't as prone to overheating. With that being said, if you want an easy-to-use camera that can give good quality for both pictures and video in a compact body, you can't go wrong with this.
I award the Sony RX100 VII with our Silver Pokdeward.