Cooler Master MasterCase SL600M Now Available — As Sleek As Sleek Can Get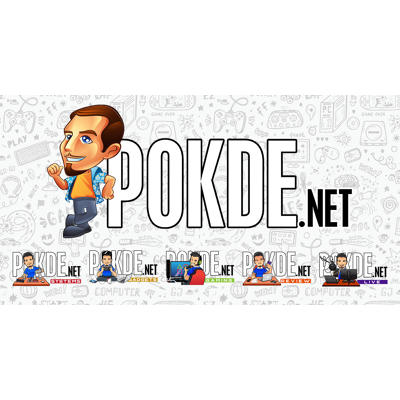 Cooler Master has recently launch their brand new MasterCase SL600M, marking the start of the "Sleek" SL series. It combine both professional design and gaming performance, closing the gap between work and play.
Cooler Master MasterCase SL600M
The case is clad in sand-blasted aluminum. You can easily put it at your workplace or even acts as a gaming setup of your own. Usually, gaming cases look out of place when you place them in professional environment, with the SL600M, it just fits perfectly. It keeps both professionalism and performance intact while also taking on noise reduction and airflow.
With its 200mm fans that take in air from the bottom, hot air rises out of the case and exits out of the top in a natural direction for efficient thermal performance.
On the noise reduction part, the design of the panels inhibits noise escaping. The 2x200mm fans move comparatively larger volumes of air, than smaller fans in lower RPM and can operate even more quieter by manually controlling the fan speed slider on the I/O panel.
The case also comes with a rotatable PCI mounting window where you can rotate it by 90-degrees. This allows you the ability to mount your graphics card vertically with more space from the glass side panel.
For storage, you can mount an SSD, HDD, and even a water pump for your liquid cooling. These brackets can be placed in multiple position inside the case, including behind the front panel and on the bottom radiator bracket.
Aside from that, it offers a proximity sensor that triggers the USB lighting for easy access in the dark. The panel will stay temporarily lit before turning off automatically. The I/O panel has a USB 3.1 (Gen 2) Typpe C port, four additional USB port, a PWM fan speed slider, a headphone jack port, and a dedicated microphone jack.
Its vertical layout, the 200mm fans, and the front and rear panels all acts to support the convection of heat. Airflow is unobstructed with the PSU placed out of the way while the panels have minimal holes to prevent the recirculation of heat as they guide the flow of hot air through the chassis and out of the top.
With the 200mm fans, they were chosen in place of smaller fans because of the comparatively lower RPM required to move large volumes of air. Fans will operate even quieter by manually controlling the RPM with the slider found on the I/O panel.
The MasterCase SL600M is priced at RM869 and is now available for purchase.
Pokdepinion: It looks simple but somehow it does a good job in giving a sleek look to it.