Review
XPG SUMMONER Gaming Keyboard Review — Close To Full Satisfaction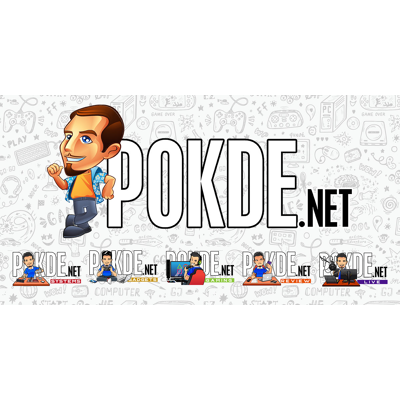 Overview
The XPG Summoner presents itself as a unique offering in the local keyboard market, with it coming with a Cherry MX Silver switch.
Positives
+ Multiple choice of Cherry MX switch options
+ Extra USB port to utilize
+ Solid braided cable
+ Has a metallic volume roller
+ RGB lights look pretty with the silver aluminum plate
Negatives
- Limited lighting customization
- No software to manage settings
- Cable isn't detachable
Unboxing the XPG SUMMONER Gaming Keyboard
Straight out of the box, you will be getting the following:
The keyboard itself
Detachable wrist wrest
Stickers
Manual
Extra keycaps and keycap puller
Appearance
The XPG SUMMONER comes in a full keyboard layout, with a mute button and volume roller located above the Numpad.
Over at the back, you can see two feet that you can use to adjust the angle of the keyboard. The microUSB cables are non-removable and there is a USB passthrough port should you want to plug in your other devices to the keyboard, such as a mouse.
XPG SUMMONER Specifications
| | |
| --- | --- |
| Body Material | Sandblasted aluminum frame |
| Keycap | Single shot ABS keycaps |
| USB report rate | 1000 Hz |
| Switch type | Cherry MX Speed Silver |
| KRO | N-key roll over |
| Anti-ghosting | Yes |
| Microprocessor | N/A |
| Cable | Braided cable, non-detachable, two USB port, microUSB |
| Included accessories | Magnetic wrist rest, replaceable keycaps, stickers |
User Experience
Let's start off with the design of the XPG SUMMONER. I really like the silver plate on the full-sized keyboard. It really does look well with the RGB lighting. It gives the keyboard a solid, premium look and feel to it.
Unfortunately, there's no software to customize the lighting. There's a total of five RGB presets with adjustable brightness. I know some prefer to have on-board controls, but the lack of software is a bit disappointing especially given the price. While some may stick to one of the five RGB presets, having a software to use would make it more user-friendly and customizable.
At the top right corner (above the Numpad) is the volume roller and mute button. These things aren't new in the market but not every keyboard has it and it makes it much your life much easier compared to doing so manually via Windows. Moreover, the roller works pretty great as it will detect and make changes accordingly even if you roll it rather quickly.
The XPG SUMMONER comes in three Cherry MX switches; Blue, Red and Silver, with the latter being the one used in this review. As you might know, Cherry MX Silvers are not a norm in the local market here in Malaysia and I can definitely say that it provides a fast response (actuation 1.2mm), which works great for rapid taps.
There's no such thing as "best switch" however. At the end of the day, it comes down to your preference. If speed is what you need, then this will not disappoint you. Playing music games that requires fast response and repeated tapping is easier while I was using the Summoner. Though you might need to get the hang of the switch as light touches may register.
The keycaps however is a different matter. It uses single-shot keycaps. At this price range, you would probably expect them to offer PBT instead as they'd last longer and are more durable.
With the wrist rest, it simply connects to the keyboard via magnet. In terms of comfort, it is one of the nicer ones out there. The leather finish certainly helps and I didn't find any feeling of discomfort even after long periods of use with it.
The extra port on top means that you can connect devices such as your mouse directly from the keyboard. The full sized build combined with the fact that it uses a non-removable cable doesn't help if you plan on travelling a lot with the keyboard. If you just simply intend to use it at home, then it shouldn't be a problem.
XPG SUMMONER Verdict
Coming at you with a price of RM519, you get quite the package with the XPG SUMMONER gaming keyboard. Despite that, you'd expect it to be more customizable, especially given the price. With a few upgrades here and there, it would definitely be a top offering. However, it still gets the essentials right.
For that, I give the XPG SUMMONER gaming keyboard our Silver Pokdeward.
Our thanks to XPG Malaysia for providing the XPG SUMMONER for this review!