Review
Cooler Master MasterBox Q500L Review — holes, holes everywhere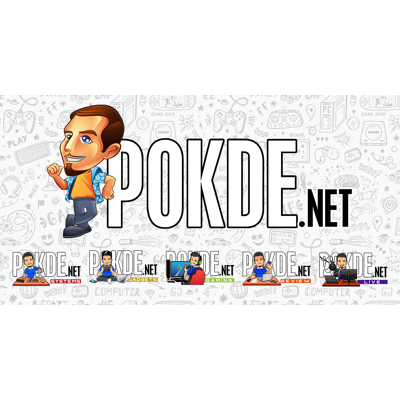 Overview
Cooler Master redesigned the layout of the MasterBox Q300L which fits up to mATX boards only to now fit ATX boards too and calls it the MasterBox Q500L. Was the rework really worth it though? And what compromises will you have to deal with in such compact dimensions?
2 Years Local Manufacturer Warranty
Positives
+ One of the tiniest ATX cases
+ Pretty patterns on the dust filters
+ Plenty of holes to mount fans
+ Lots of space behind the motherboard tray
+ Affordable
Negatives
- Placement of PSU dumps hot air into the case
- No air intakes from the front possible with the PSU positioning
- Dust filters are very restrictive to airflow
- Thin metal doesn't inspire confidence in build quality
Cooler Master have a history of designing some awesome cases, but they don't really venture into making compact cases. Their mid-tower cases placed them on the map, and some of their best cases are on the larger side of things. With that said, the MasterBox Q500L is an exercise of ingenuity for Cooler Master, as they reworked the Cooler Master Q300L, which was already pretty compact for a mATX case, to fit ATX boards. Is it a hit, or will it be a miss?
Unboxing
The MasterBox Q500L comes in a standard cardboard box. It sports distinct text and an image of the case lying within.
Cooler Master has packaged the case in a plastic bag before suspending it in polystyrene blocks. The screws and other mounting hardware are tied in the case to the mass of cables. For some reason, one of the dust filters come in a plastic wrapper, while the other one is just left attached to the case via its magnets.
There is a nice assortment of screws and zipties that come with the MasterBox Q500L, as well as some rubber anti-vibration pads.
Appearance
Out of the packaging, the MasterBox Q500L is quite a beautiful looking case. The two magnetic dust filters (one on top, one in front) included with the case sport a cool polygonal pattern consisting of trapezoids and rhombuses in various orientations, but it's worth noting that the mesh is rather tight, and would limit airflow through them.
Here we see the first issue. Cooler Master used an acrylic side panel with the case, and we all know acrylic is far from the ideal material in a case. You get dust-attracting static and also it scratches a lot easier than tempered glass too. It's held in by screws in all corners.
Over on the other side is a conventional metal panel with not so conventional screws. Cooler Master designed the Q300L, and subsequently the MasterBox Q500L to let it be used in a horizontal position, like the good ol' desktops of yore. It's a lot thicker than the desktop PCs of the days gone by though, so I am not sure how many would actually use it in such an orientation.
You can definitely use the MasterBox Q500L in a vertical orientation too, with a dust filter underneath to allow for you to install some fans along the bottom of the case. You would want to too, but more on that later.
The rear of the case is where we find another interesting little detail: the power supply connector. As the power supply is going to be mounted to the front of the case, the passthrough is needed.
Specifications
Model Number
MCB-Q500L-KANN-S00
Available Color
Black
Materials
Steel, plastic, acrylic
Dimensions (LxWxH)
All
386(L) x 230(W) x 381(H) mm
Motherboard Support
Up to ATX
Expansion Slots
7
Drive Bays
5.25″
N/A
Combo 3.5″ / 2.5″
2 (each bay supports 2 2.5″ drives)
2.5″
0
Front panel
USB 3.0 x 2
3.5mm mic-in
3.5mm out
Pre-installed Fan(s)
Front
None
Rear
1 x 120mm
Fan Support
Front
None
Rear
120mm x 1
Top
120mm x 2
Bottom
2 x 120mm
Liquid Cooling Support
Front
No
Top
Up to 240mm radiators
Rear
120mm radiators
Bottom
Up to 240mm radiators
Clearances
CPU Cooler
160mm
PSU
180mm
GPU
360mm (270mm with PSU > 160mm)
Dust Filters
Top, bottom, front
Power Supply Support
Top front mount, ATX PS2
User Experience
For a mATX case that has been adapted to fit ATX boards, you can expect a relatively cramped interior. The main difference that Cooler Master did to make the MasterBox Q500L fit an ATX board was to move the PSU from the bottom rear of the case to the front, with a cable running from the rear of the case to the front.
Holes, holes everywhere. If you needed to describe the MasterBox Q500L in just three words, this would be it. Under all those beautiful polygons are a matrix of perforations that cover the top, front and bottom sides. There's not a single surface without holes. Among those holes, some of them are perfectly aligned for mounting fans and other hardware. Those special holes are marked on the metal.
This is where the PSU is mounted, behind the front panel, and that's where our problems begin. If you mount a longer PSU, you will run into compatibility issues with longer triple fan GPUs. In addition to that, the PSU dumps its heat output into the case, with no option to make it dump its load out of the case, unless you decide to reverse the fan in the PSU, which would cause it to draw in hot air from the case to push out of the front. Not recommended at all as the PSU components can run hot when loaded. I can feel the heat radiating from the PSU area above the case, even at idle. Can't imagine how much heat will be pumped out when we are running full tilt.
With that in mind, you really don't want to add more hot air to the insides of the MasterBox Q500L with its limited airflow, despite its heavily perforated design. Even at idle, I could feel the heat radiating from the PSU, with nowhere to go but up, but still it has to make its way through the perforated top panel and the rather tight mesh of the dust filters.
The issue could be mitigated by maxing out the fan capacity in the MasterBox Q500L and maybe looking for some less restrictive dust filters with two 120mm fans taking in air from the bottom and two more exhausting it out the back and the top, but you still won't get as nice thermals as you would from a case that was properly designed with the PSU having its own proper compartment.
Our PSU also found itself squeezed up against the "front panel" of sorts. Yes, you could move it to either the top or the bottom too, but that would mean placing it in where you don't have nearly as many cable management cutouts.
After the completing the build, I do realize it was probably not a good idea to try to put a 240mm AIO into the MasterBox Q500L, as it was indeed quite difficult to even get it in, not to mention it was now nearly impossible to get any proper cable management going around the long ROG Strix GPU. But yes, if you are willing to live with a not-so-beautiful cable management setup, it can definitely fit all the hardware in.
And here's a closer (and more colorful) look at the mass of cables snaking around near the power supply…
As you can see, it can also get quite messy back here but there's actually plenty of space for all the cables to go around. There are a number of points to tie down the cables with the included zip ties too, if you want that. I don't use zip ties in my builds because I don't want to have to cut them when taking them apart.
While it may look quite messy up close, I do believe that a build with the MasterBox Q500L can still look pretty good, especially with our hardware packing a strong dose of RGB. Also the side-facing I/O panel definitely makes it all the more easier for you to marvel at your build, with all the ports and power button facing your direction.
Conclusion
If you are looking for an affordable and compact case, the MasterBox Q500L might just be right up your alley. It costs just RM189 and it's literally the size of a case meant for mATX boards. You will have to deal with several shortcomings, including a slightly messier than usual internal layout and relatively poor thermals as all the heat from every component will be dumped into the case with nowhere to go thanks to really restrictive dust filters. I would probably just recommend you to just pony up the extra cash and go get the MasterBox NR600, which offers a much better layout for airflow and neatness, but you will miss out on the pretty polygonal design. Decisions, decisions…
Our thanks for Cooler Master Malaysia for sending us the Cooler Master Q500L for review.