Review
Kingston DataTraveler microDuo 3C 256GB Review – Great For Media Use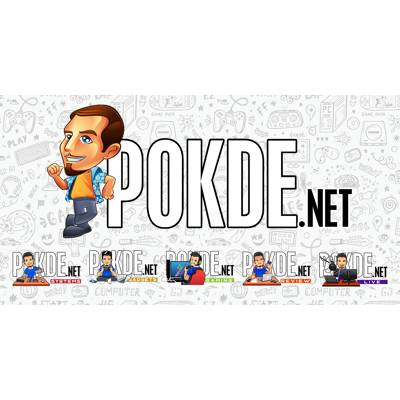 Overview
64GB - RM43
128GB - RM62
256GB (as tested) - RM99
Positives
+ Highly compact in size
+ Built-in tethering hook
+ dual USB-A & USB-C connectivity
+ Decent read speeds
+ Large capacity
Negatives
- Extremely slow random I/O
- No shielding for USB-A connector
Unboxing & Appearance
Nothing too fancy when it comes to the packaging of the Kingston DataTraveler microDuo 3C 256GB: it's the standard paper/plastic packaging commonly seen in the company's cheaper offerings. It's extremely tiny as far as USB drives go, and as you can see, there's nothing else included aside from the drive itself.
The drive comes with two USB ports on the opposite ends of the body, with a purple plastic shroud for covering the USB-C port – you simply rotate it to reveal the reversible connector, which can be connected to PCs, laptops and smartphones alike (and yes, that includes the new iPhone 15).
Specifications
Kingston DataTraveler microDuo 3C 256GB
Capacity
64GB / 128GB / 256GB (as tested)
Interface
USB 3.2 Gen 1 (5Gbps)
USB-A & USB-C connector
Rated speed
200MB/s Read
Dimensions
29.94mm x 16.60mm x 8.44mm
Weight
Unspecified
Included accessories
None
Warranty
5 years with free technical support
Benchmarks
Kingston advertises the DataTraveler microDuo 3C capable of 200MB/s read speeds, and going by the numbers presented here, they may have overdelivered a tad bit. Sequential writes are fairly respectable too, achieving 109MB/s (for 8KB block sizes) – so copying large files should be relatively speedy. On the contrary however, random I/O is pretty much, bad: so be aware if you're copying a ton of tiny files (i.e. copying games), as it'll take quite a while.
The random write is so slow, in fact, it's unable to complete the AS SSD benchmark. Granted, as the name implies it's designed to test SSDs; so perhaps trying to make a USB drive perform like one is perhaps not the brightest idea. Moving on.
Here's a more detailed look on the microDuo 3C's performance in various block sizes. As observed before, anything below 8KB is going to be significantly slower, and in the worst case, nearly grounded to a halt for 512 byte block sizes. As mentioned, we wouldn't recommend you copying large files such as games (as they contain thousands if not tens of thousands tiny files), but something like a large video clip or music library should be easy work.
Once again, write speeds took a hit (Anvil measures 4KB block size), so copying files into the drive will be slower than copying out to another device, thanks to its faster read speeds.
Finally – write endurance test courtesy of AIDA64. For sequential writes, it's capable of somewhere in the region of 110MB/s peak but that's as far as you get – we think there's some pSLC (pseudo SLC) mechanism going on here, which may explain the sudden spikes in write performance. Once pSLC is exhausted, you're looking at 15MB/s speeds; however on the second half of the writing test it ended up doubled to 30MB/s, while rising and falling continuously until the end of the test.
The Good
Part of the appeal for a USB like Kingston DataTraveler microDuo 3C is its compact footprint, which makes it capable to fit even the smallest of compartments in your bags, pockets or even stationery case. But before you worry you may eventually lose it like people do with their AirPods, fret not: the USB drive comes with a built-in tethering hook which allows you to tie it against a bigger object, or a key chain.
The dual connectivity option also greatly expands the use case of this tiny USB drive. It's compatible with virtually any device with USB-A or USB-C port: think PCs, laptops, smartphones. As aforementioned, the compact size also makes it relatively easy to just plug into phones and allow you to carry files or consume media content on the go, without touching your phone's storage.
Read speeds are decent, which is what matters the most for a drive like this. You also get the option to pick three tiers of storage, starting from 64GB to 256GB. We have the largest one here, and it's definitely plenty for the amount of files and media it's capable of fitting into something that physically small.
The Bad
As for the downsides, there's two relatively minor ones. First, the random I/O is barely usable in terms of speeds – so copying anything that involves complex file structure (such as games) can be a hassle as the small files will take a lot of time to move. If you're moving your Steam library en masse, consider this drive from Kingston instead.
Another minor complaint goes to the lack of shielding for the USB-A port. The built-in plastic shroud only covers the USB-C connector, and you're allowed to rotate 90° to reveal that connector, as it serves no purpose in protecting the larger port. This meant that there's more chances of dust and dirt entering into the USB-A connector, so be aware of that. Perhaps a slide-and-lock mechanism is a better solution while keeping the footprint reasonably tiny.
Verdict
The current pricing for the Kingston DataTraveler microDuo 3C 256GB is RM99 (64GB costs RM43 whereas 128GB costs RM62), which is definitely reasonable for the storage, size and flexibility on offer here. It's decently fast in the right conditions, but it's also unlikely to be the reason you're buying this drive. As far as usability goes, this is a nicely-designed little thing that deserves to have a place in your gadget toolkit.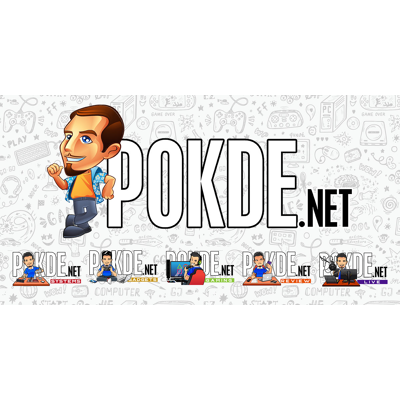 Special thanks to Kingston Malaysia for sending us the DataTraveler microDuo 3C (256GB) for this review.