Review
2023 Alienware x16 Review – A Beast Marred By the Heat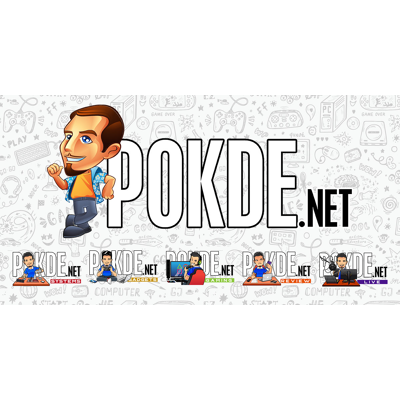 Overview
2-years
Optional:
Upgradable to 4-years
Up to 4-years Dell Premium Support Plus
Up to 2-years Accidental Damage Protection
Starts from RM11,999
RM17,114.00 (this variant)
Positives
+ It's a very powerful machine
+ Attractive design
+ The lowest display option is already great, which is what this comes with
+ Powerful speaker system that literally shakes the laptop
+ Excellent array of connectivity options
+ CherryMX ultra-low profile mechanical keyboard is delightful to type on
Negatives
- CPU thermal throttles pretty often
- Soldered-on RAM
- It gets very noisy under load
- Abysmal battery life
- Very pricey
Unboxing the 2023 Alienware x16
The 2023 Alienware x16 comes in a rather sizable cardboard box clad in black. Inside, you get another box, this time looking more in line with the Alienware design language clad in white. After taking everything out, you should at least be able to find the following items:
Power cable
330W charging brick
USB-C to RJ45 LAN adapter
Alienware stickers
Documentations
The 2023 Alienware x16 laptop itself (Lunar Silver)
Specifications
CPU
Intel Core i9-13900HK, 14C(6P+8E)/20T @ 1.9GHz (up to 5.4GHz Turbo), 45W TDP, Intel 7
RAM
32GB LPDDR5-6000 (integrated, dual-channel)
Graphics
NVIDIA GeForce RTX 4080, 12GB GDDR6
Storage
512GB PCIe 4.0 NVMe SSD
Software
Microsoft Windows 11 Home
GeForce Experience
Alienware Command Center
Connectivity
Wireless
Intel Killer Wi-Fi 6E AX1690i (Wi-Fi 6E + Bluetooth 5.3)
Wired
1 x Thunderbolt 4, 40Gbps, supports DisplayPort Alt Mode, USB-PD
2 x USB 3.2 Gen 1 (Type-A) with PowerShare
1 x USB 3.2 Gen 2 (Type-C), supports DisplayPort Alt Mode
1 x 3.5mm combo audio jack
1 x Mini DisplayPort
1 x HDMI 2.1
1 x microSD card reader
Display
16″ QHD+ (2560 x 1600) 16:10 165Hz IPS display, non-touchscreen
100% sRGB, 3ms, NVIDIA Advanced Optimus, CV Plus, NVIDIA G-SYNC
Audio
2 x 2W tweeters
4 x 3W woofers
Dual-array microphones
Webcam
Full HD RGB + IR camera
Full HD @ 30FPS
Power
90WHrs, 6-cell
330W small form factor adapter
Dimensions
364.74 x 289.81 x 18.57 mm
Weight
2.6kg
Performance
Starting off our benchmark suite with CrystalDiskMark, the SSD inside the 2023 Alienware x16 has very strong speeds as you would expect from a higher end PCIe 4.0 NVMe SSD. Safe to say it should be more than enough speed for every kind of consumer to enjoy for insanely fast loading speeds and file transfer times. In case you're wondering, it's the Western Digital PC SN810 SSD.
Moving on to Cinebench R20, the 2023 Alienware x16 had a pretty strong showing for single core, but surprisingly didn't do well in multi-core. Further testing and observation revealed that it's suffering quite a bit from thermal throttling, which I suppose shouldn't be a surprise given the CPU that it's using.
In Unigine SuperPosition's 4K Optimized benchmark, I knew beforehand that it will do well but I didn't think it will excel this greatly. It easily overtook all the laptops we've benchmarked previously, but given that it's rocking the beefier RTX 4080, it should have been expected from the start.
A similar pattern can be seen in 3DMark's Time Spy benchmark. Once again, this all boils down to its beefier RTX 4080 GPU which the scores skyrocketing ahead of the competition.
Adding on to 3DMark, we also ran Port Royal to test its ray tracing capabilities. As you can see here, it far exceeds all the other machines we've tested before but that shouldn't be a surprise since it's running a beefy RTX 4080 GPU. The closest to come to it is the RTX 3070 Ti, and even that is slightly over half of the Alienware x16.
As for Novabench, it's quite interesting to see as the 2023 Alienware x16 beat the other two laptops in every area except for memory, where it lost the Macbook Pro. I wasn't planning to put it here at first since it's a completely different laptop segment altogether but it was fun bit of data to show to all of you. Regardless, you can see how powerful the Alienware machine truly is in every area.
Lastly on PCMark 10, the 2023 Alienware x16 had a strong showing across the board. This essentially proves how capable the 2023 Alienware x16 is as a daily driver instead of just focusing on raw performance as a gaming laptop. Of course, this much power has its caveats but we'll talk more about it later.
Of course, we can't have a gaming laptop review without benchmarking gaming performance. Using its native QHD resolution, the 2023 Alienware x16 performed extremely well. I was surprised to see that it managed to run very smoothly still in Shadow of the Tomb Raider with the hardest ray-tracing option enabled. While High Performance would theoretically result in higher scores, I believe we would see about the same, if not worse, due to the CPU having thermal throttling issues as is. I would personally undervolt it but that would be unfair for review purposes since not everyone is capable of doing that.
In case you're wondering about its battery life, that is one of the caveats of the great firepower for the 2023 Alienware x16 as it is abysmal. In PCMark's Modern Office endurance test, it lasted 2 hours and 27 minutes (147 minutes) before the battery died. Simply put, do not bring this laptop out and about without the charger as you definitely won't last long without. Gaming while on battery, if you're ever keen on doing that, would likely only last 20 minutes tops.
Looking for a different ultraportable laptop instead? Check out our Dell XPS 13 Plus 9320 review by clicking right here.
The Good
There are a number of good reasons to consider getting the 2023 Alienware x16. For starters, it has an attractive design that, at least initially, doesn't overdo with the gamer aesthetic. It's the classic Alienware look that's more muted compared to other gaming laptops, which makes it easier to use it in a variety of different environments. Once you power it up however, both the keyboard and touchpad glow in all its RGB glory, with the latter itself giving it a more distinct personality. Of course, you can always disable the lighting if you don't like it or want to save more battery life, but I'd rather it be this way since it gives off a more refined, sophisticated aura.
While there are three different display options available at purchase, the lowest screen option (which is what this came with) is already pretty good. It's a 16-inch QHD+ 165Hz IPS display with 100% sRGB, Advanced Optimus, G-SYNC support and 3ms response time. You can opt for the slightly better 240Hz one or the Full HD+ variant with 480Hz but realistically, this one gives the most value as you'd be able to make full use of it more often compared to the other two. As you can see from our gaming benchmark, how often can you expect at least 240FPS without heavily sacrificing quality?
Next up, you have quite the powerful speaker system on this thing. On paper two 2W tweeters and four 3W woofers doesn't sound like much but the sheer volume and detail that comes out of this is superb, even the laptop itself starts to vibrate from the bass. At max volume, audio does get distorted but that can be easily fixed by tweaking the audio settings a bit. As long as you don't use the default options, you're going to have a great time with this. The only reason why you'd want to use headphones on this is for a private listening experience or you don't want audio to bleed into your own microphone.
It's also worth noting that the array of connectivity options you get here is excellent. After all, you get a Thunderbolt 4 port, a USB 3.2 Gen 2 Type-C port, two USB 3.2 Gen 1 Type-A ports, a combo audio jack, an HDMI 2.1 port, a mini DisplayPort, and a microSD card reader. It's not just about having a good variety of ports, but the placement on the rear, along with its proprietary charging port, allows for a much cleaner setup with less clutter compared to having them on the sides. Furthermore, you get Wi-Fi 6E and Bluetooth 5.3 for wireless, further futureproofing this laptop for years to come.
Lastly, our review unit uses the CherryMX ultra-low profile mechanical keyboard and it feels delightful to type on. It has a nice bounce with some resistance as you press, and you can really feel the actuation as it goes down. Together with a well-spaced layout, it provides a level of comfort and enjoyment that will change how people feel about laptop keyboards if they've never experienced a built-in mechanical one before. It's worth noting that it does produce a clicky sound but it's noticeably quieter than your average Cherry MX Blues so I wouldn't worry about it being too noisy when there are people around.
The Bad
Of course, the 2023 Alienware x16 isn't immune to drawbacks. The first thing you have to consider is that no matter what RAM configuration you go for, it is soldered on. While you could always go for the best option possible here with DDR5 being good for futureproofing, to avoid any needs for an upgrade, conducting self-maintenance will be difficult. You're better off contacting Dell's support line if anything arises, but that shouldn't be a problem since their customer service is usually top notch.
Next up, it does get quite loud when it's under some level of stress or as soon as you turn on a game. While you can tinker around with the settings for the fan speed to kick in, you likely would want the fans to kick into gear as soon as possible since the CPU runs very hot. There's really nothing much you can do here except plugging in a good pair of headphones / earphones with good sound isolation.
Lastly, and this shouldn't be a surprise given the branding, is that the 2023 Alienware x16 is expensive. It starts out at RM11,999 and goes all the way to RM19,929, just a few stones shy from hitting that RM20,000 mark. A practical configuration consisting of an Intel Core i7-13700H, RTX 4070, 16GB DDR5 RAM, 1TB SSD, 165Hz QHD IPS display and the mechanical keyboard goes to RM12,438. For the same configuration as this review unit, it will cost you RM17,114. Moving up to an RTX 4080 at least is what brings the price to an even higher level as you can only go for the Core i9 variant and not the Core i7 one. In simple terms, be ready to spend quite a bit of money if you want to buy this gaming laptop.
2023 Alienware x16 Verdict
The 2023 Alienware x16 had the potential to become quite the beast of a gaming laptop but falls short in some areas that I'm surprised haven't been addressed yet since it's a prominent issue in a number of their laptops. If you're willing to try undervolting this, it can be a lot more viable to use but as it is, it's a bit tough given its starting price of RM11,999.
At the end of our 2023 Alienware x16 review, I award this laptop with our Bronze Pokdeward.
Big thanks to Dell Malaysia for sending us this laptop for the purpose of this review.