Top Smartphones You Should Look Out For In The 2nd Half Of 2019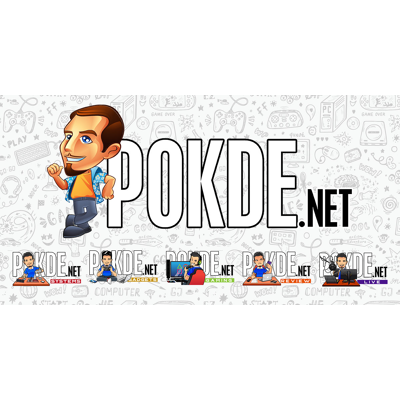 2019 saw a whole bunch of smartphones that got us excited, bringing in new technologies and features. This includes devices from 2019's first flagship, HONOR View20, to Samsung's Galaxy S10 series, and not to forget the zoom capabilities of the HUAWEI P30 Pro. If you think that's all what this year has to offer, then think again. Here's a list (in no particular order) of smartphones that you should look out for in the second half of 2019.
Xiaomi Mi Mix 4
Kicking off the list is Xiaomi's Mi Mix 4. Last year was the year of the notch and Xiaomi overcame that trend by introducing the slider in their Mi Mix 3.  It'll be interesting to see what the upcoming Mi Mix 4 has to offer. What is certain about the phone is it will feature a camera sensor that's even better than Samsung's 64MP ISOCELL Bright GW1, which was claimed by Wang Teng, Xiaomi's Product Director. We presume that the sensor that he's talking about comes from Samsung's main competitor, Sony.
ASUS ROG Phone 2
It's not long until we see the successor to the gaming beast (for smartphones, at least) of 2018, the ROG Phone 2. To be exact, the gaming smartphone will be introduced officially on the 23rd of July 2019 in China.
What's to be excited about the ROG Phone 2? Though full specifications are yet to be confirmed, one thing's for sure is that it's display has a refresh rate of up to 120Hz. Seeing how the original ROG Phone came with a binned Snapdragon 845 chipset, we do expect the device to be packing the recently announced Qualcomm Snapdragon 855+ SoC.
With a CPU and GPU boost over the already performing Snapdragon 855, it is sure to give mobile gamers something to be excited about.
Google Pixel 4
Recent leaks reveal that the upcoming smartphone from Google will sport a design that's rather unlike Google, where the Pixel 4 looks like it will come with a camera upgrade.
Pixel devices have been known to offer great camera quality despite them usually offering a single lens setup. This time around, it appears that Google has decided to add the lens count on the Pixel 4, where it is reported to come with a dual-camera setup at the back.
It will be interesting to see how much of an upgrade the extra lens will provide to the user's experience. Though it's more than likely that we won't be able to see the phone be sold here officially, it's still an exciting prospect of how well it could do.
Samsung Galaxy Note10
This year's Galaxy Note will see some massive changes. Following their Galaxy S10 design, it's reported that the new Samsung Galaxy Note10 will come with a punch-hole camera on its display, where it sits just in the upper middle part of the screen.
As for the back, they've fitted in a triple-lens camera setup which resembles the HUAWEI P30 series' design. If reports are true, the Galaxy Note10 won't be coming with a Bixby button, which will certainly delight their fans. Of course, the Galaxy Note series is iconic for their S Pen. Seeing how far they've improved on the stylus over the years, it will be interesting to see if they offer any upgrades for it.
The Samsung Galaxy Note10 is set for an 8th of August 2019 launch, so we'll probably learn more on the device as the date draws near.
HUAWEI Mate 30
Every year, we see HUAWEI launching two flagship series; the P-series and the Mate series. With the P30 series already taking the limelight earlier in the year, it's soon to be the HUAWEI Mate 30 series's turn to shine. There's a whole bunch of leaks / renders of the new phone from HUAWEI.
With details of it still in the dark, we do expect the device to come with an upgrade for the chipset. Going by logic, it would be called Kirin 985 or Kirin 990. Seeing how long it has been since they've come up with a new SoC and the introduction of Snapdragon 855 in rival smartphones, they will definitely try to amp up their game in that department.
Other than that, it would be interesting to see what camera setup they will offer, seeing how their P30 Pro has one of the best cameras in the world of smartphones.
So if you're on the lookout to purchasing a flagship smartphone this year, these are definitely some of the choices that you should check out, once they come out of course. Is there any smartphones that you think that deserves a spot on this list? Do let us know your thoughts in the comments below.